Spin&Goal Neymar: get up to $1 000 000 for free

A special Spin&Goal Neymar tournaments have appeared in the PokerStars lobby. These are Spins with a twist, as they are held in the hyperturbo format in 3-max and you can win up to $1 000 000 in them.

PokerStars players can participate in these tournaments from May 31 to August 1. The prize is determined randomly before the start of the game and it can be $1 000 000. In the case of a million, the players in second and third places will each receive $100 000.
Read also: Special badges now available for cash players on PokerStars
The buy-in to Spin&Goal Neymar is $5, but you can win a ticket in the weekly freerolls. They are held every Sunday at 18:00 GMT and as many as 200 tickets for special Spins are raffled in them.
​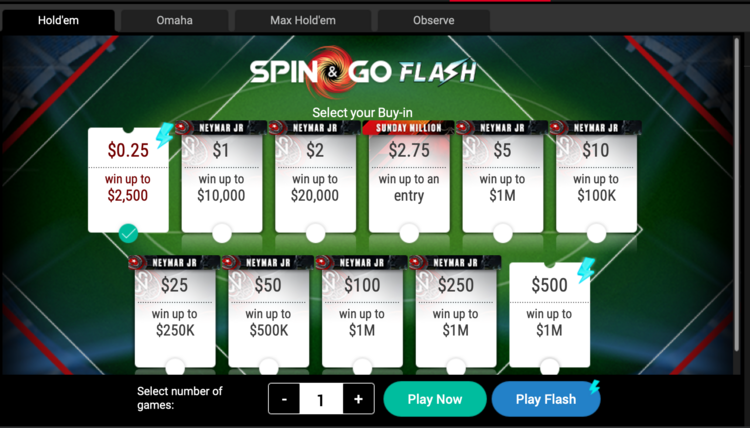 Basic conditions of the promotion
The promotion started on May 31 and ends on August 2.
Freerolls are free to play.
In Spins, you can play through a direct buy-in of $5.
The promotion is open to users who have an active, verified PokerStars Real money account.
All Neymar Spin&Goal tickets are valid until August 2nd 2021, after which they will be canceled without compensation.
Neymar Spin &Goal tickets are non-transferable, exchangeable or non-refundable.
Play special Spins on PokerStars and win up to $1 000 000. Good luck to everyone!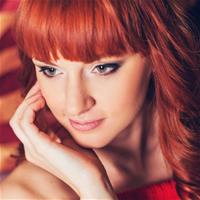 Editor, translator. Part of Cardmates team since 2015. Started playing poker and other card games in high school, played a lot with friends and relatives. While studying at the university, I explored online games on various websites.