Stars Caption Review

​
Stars Caption poker tool from the Caption series has been designed to simplify your game on PokerStars. Its main task is not to calculate the statistics or analyze leaks, but to make the game process as comfortable as possible in the online room.
Detailed instructions on how to install and set up this utility are provided in the 888Caption review since all processes are virtually identical for both programs (as they are for PartyCaption).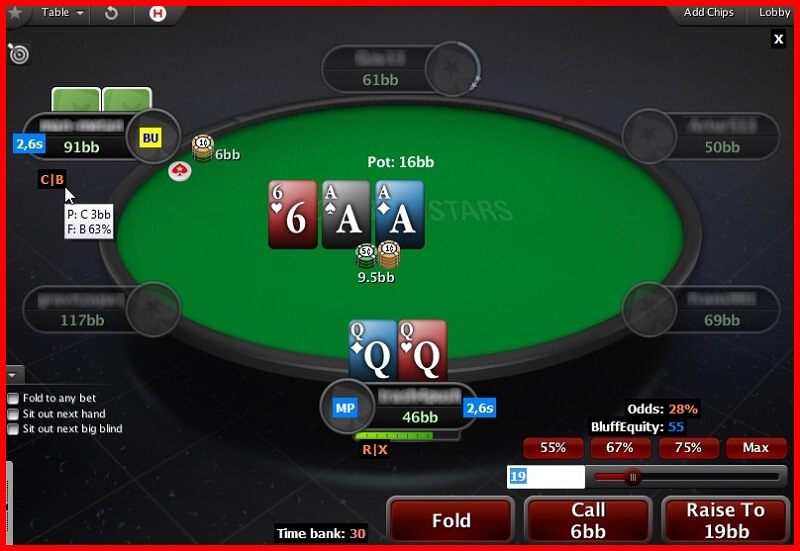 Stars Caption Functionality

Betting scripts
Indicate bet sizing for every game situation. You will need only to press "bet" while playing, and the program will set the bet size that was previously established. You can change its amount at any time.
Bets hot-keys

Betting hotkeys
Bet/raise
Out of the game on BB
Out of the game on BB at all active tables
In the game
Fold against any bet
Close the table, etc

Advanced HUD
It allows people to display SPR (which stands for Stack-to-Pot Ratio), pot odds, pot size and stack size, user's country, time bank, tournament details, ITM and more. To enhance usability, differences in stats can be displayed through changing colour-coded cues.


Additional options
Automatically press "back in the game".
Enlarge the table on mouse hover.
Auto time bank activation.
Displaying stack, bets and pot sizes in big blinds.
Table cropping to remove unnecessary elements.
Auto closing of dialogue pop-ups.
Customization of table arrangement for multi-tabling.
Bet sizing adjustment using the mouse wheel.
How to Configure TL Tags
Here is a short video tutorial on how to properly set up TL tags and how to work with the tournament lobby when using TL tags:

​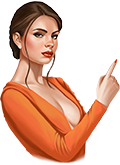 Important notice!
SC is compatible with any PokerStars layouts; no preliminary configuration is needed (although you may need to restart the utility after changing layouts in the poker client's settings).
StarsCaption Download & Pricing
We remind you that this is an approved software for use on PokerStars and Full Tilt Poker (it's now shut down). The program is included in the list of tools and services which are permitted to use in these rooms, as it provides no statistical information on players. You can run it along with the poker client without any worries.
You can buy a license on the developer's official website. It costs $24 and is valid for 1 year. Download StarsCaption and get a convenient utility at your disposal.
How to Get the Tool Free of Charge
SC is available for free only for micro stakes players: cash tables up to NL10 and tournaments with buy-ins up to $3. If the tool detects other tables, it closes automatically (without any prior warning to the user).
There is another option for those players who want to test the program at higher stakes before purchasing. To have access to all features and play using it at any limits, you have to request a trial.
To do this, you should launch SC, log into your account, and activate your subscription. If all actions are carried out correctly, an individual gets an opportunity to use the discussed software for a month (all stakes included). On the expiry of 31 days, the utility becomes available for usage only at micro-stakes.
Advantages and Disadvantages
Suitable for professional players and amateurs.
Advanced HUD that allows you to display an incredible amount of useful information on the table (both general and tournament information).
It's available for free if playing at micro stakes (up to NL10).
Supports new PokerStars graphics engine – Aurora.
Integrated with Hand2Note.
Operates exclusively with the English-language interface of the game client.

PokerStars
100% First Deposit Bonus
Make your first-ever real money deposit using the bonus code 'STARS600', and we will give you a 100% bonus up to $600. To claim the full value of the bonus, you can make up to three qualifying deposits in 60 days.
Alternatively, deposit using code 'THIRTY' and claim $30 of free play.
How the 100% First Deposit Bonus works
Once you've made your deposit, you need to earn redemption points by playing real money games. Unless stated otherwise, you will earn 5 redemption points for every USD $1 you pay in rake or tournament fees (6.5 points per £1, 4 points per CAD $1, or 5.5 points per EUR €1).
Every time you reach 180 redemption points we'll credit your Stars Account with $10 cash. You have four months after each qualifying deposit to earn all the redemption points needed to release your bonus.
You may only take advantage of one of our first deposit offers, but may be eligible for further deposit bonuses open to existing players. You can view any bonuses you have, alongside information on expiry dates, redemption point requirements and more, under the 'My Stars' menu.
Please note that redemption points will not be earned at pot-limit or no-limit tables with blinds of $5/$10 or higher, 8-game tables with stakes of $20/$40 or higher, or other limit games with stakes of $20/$40 or higher.

B

Not available for players from your country
The discussed tool can provide great assistance while playing on PokerStars. Test-drive the utility free of charge and, perhaps, your game would never be the same again.

FAQ
💁‍♂️ What is Stars Caption?
This is an efficient tool designed specifically for PokerStars and formerly for FullTilt (which is now closed). It supports .com/.eu domains and other Stars skins. The main focus of this utility is to make your game as comfortable as possible and automate actions, rather than collecting opponent statistics or calculating equity/winning odds. Therefore, you can freely run it alongside the client software.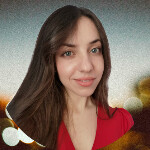 I've been working in the Cardmates team since 2018. Started playing poker the same way most people usually do – socially, with friends and fellow students. I adored those exciting poker nights but never thought my life would be connected with this game, even tangentially.