Storm of Blast on 888
Hi there!!! How r u?
Thanks for the good comments and a gambletalk 🤗🤗🤗
Today I've continued push/push game on 888. This day i was playing my real money. Earned yesterday from nothing 🤭🤭🤭.
It's very exciting when you watch the spinning of a possible sum of money (imagining how you spend them on Maldives or what not 😉😉). The max prize here is 1000$ from 0.1---hahah. Once I've got 20$ in this spin.... No, ofcource not... Never. It was 20 and after rolled to 0.3 OMG 🤪🤪🤪.
Everyone wants to win in a lottery. It's cool. Even now, as we have a lockdown. Only food is available. Impossible even to buy a pair of socks... But a lottery store is working. Never lose your chance to win.
I've tryed few spins or blasts))) and this one is the brightest... I got four of a kind)))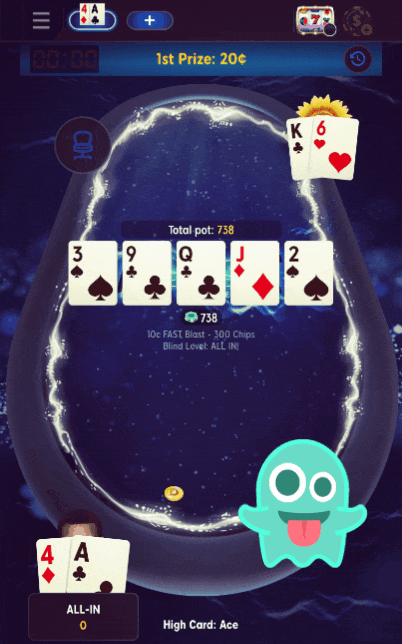 Which one is your favourite?
SINECERELY YOURS, YULIA 🙃🙃
Overall rating of this post: