That's 20 posts now, isn't it?
20 blog posts achieved
So this is my contribution for the month with my twenty posts. Once again I'd like to share my gratitude with the organizers and all the other bloggers on cardmates.net who make this competition what it is; a brilliant thing! It really is wonderful to be able to share ideas about a range of gambling topics and read others' contributions to the group. Mine is mainly about NL hold'em but I try to throw in some random other topics sometimes in too.
No Kings tonight!
I almost always get KK, but not tonight? How strange...So to catch up with everybody, despite some initial losing sessions, I was watching the kind of play on the tables over the last couple of days, and the type I've of play I've been witnessing (poor) has given me real confidence to build up another nice bankroll this time. So I decided to give myself every chance by boosting my bankroll with a $150 dollar deposit...Let's see what happened tonight!
The pendulum finally swings...
Now that I'm getting back into the swing of things I'm beginning to win a few pots again! My set of sixes, turn to a golden full house and my opponent luckily also holds a strong hand; three of a kind 2s!

Next up, I hit a flush draw on the river with my QJ hearts.

Aces hold up versus a short stacked player with pocket sevens...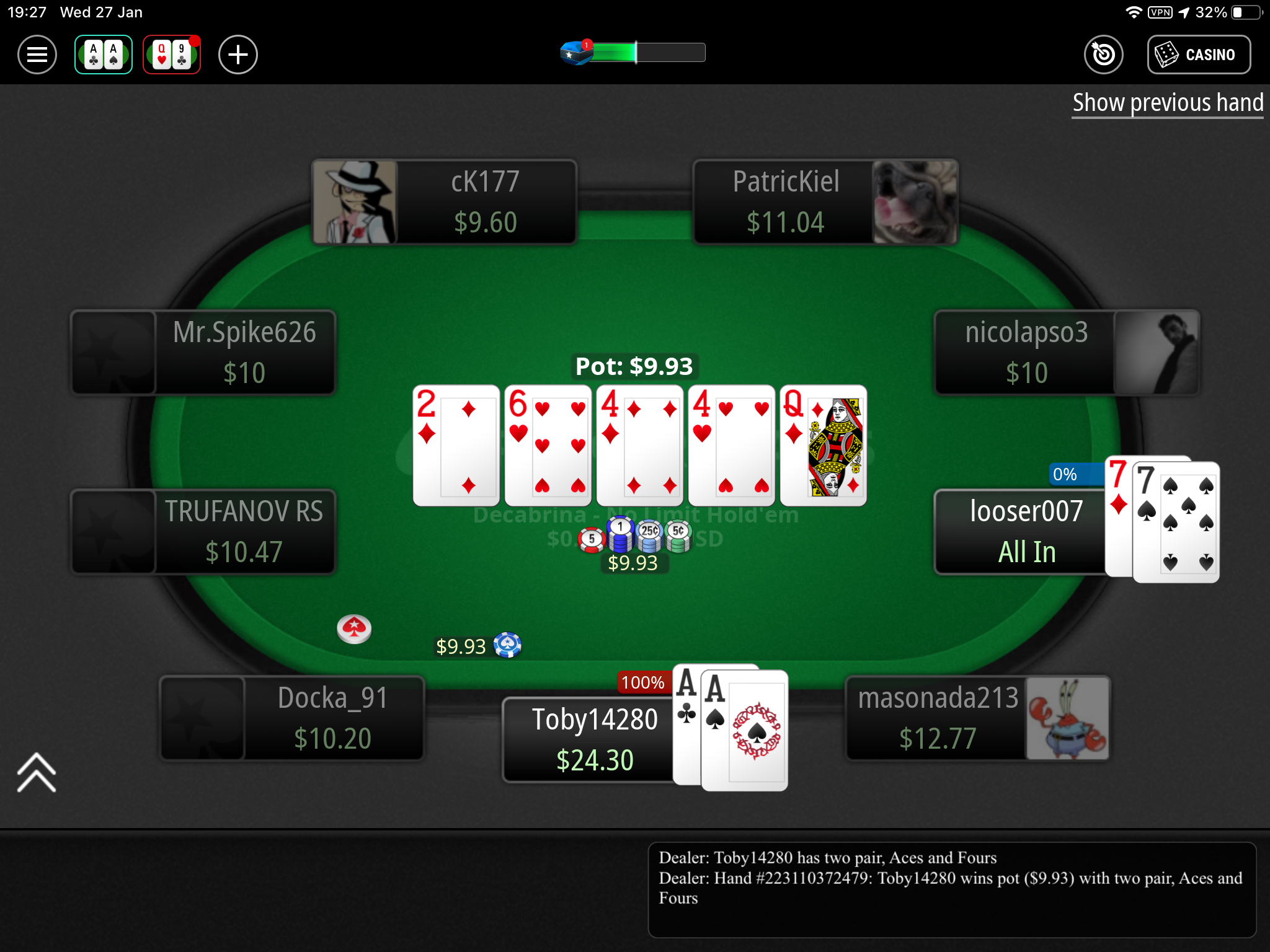 And finally, I called down a bluff with a snap call with AQ. He just didn't have it!

Finally, I miss out narrowly on the football bets last night. Three of my four matches came in and the final one, Watford to best Millwall was 0-0 which meant I lost. I watched the highlights and both teams hit the post so I think it was a fair draw in the end. I think I'll resist to bet on the football tonight, but I'll definitely be watching a game! Pure gold.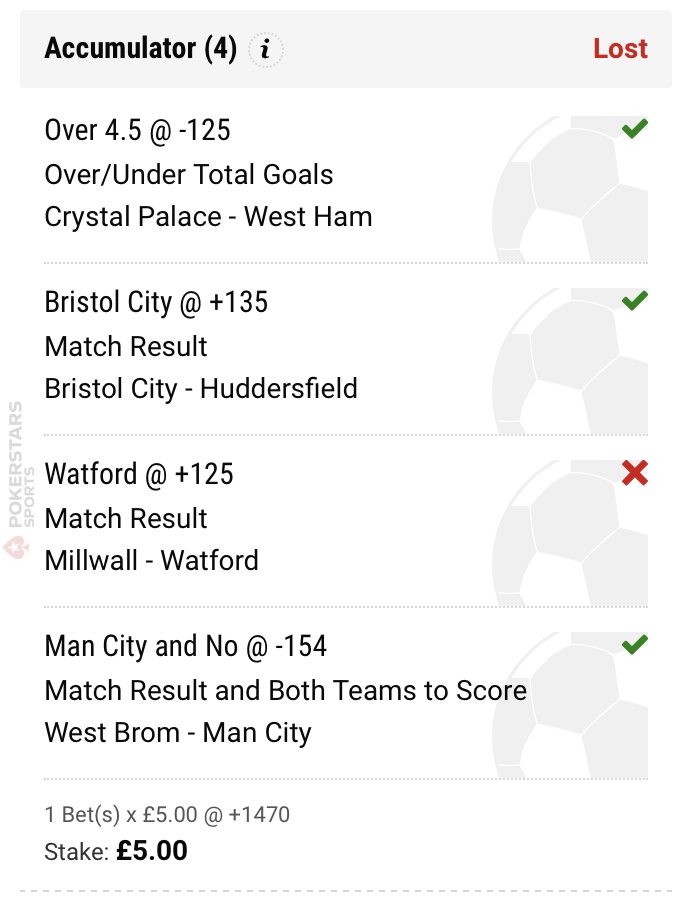 Thanks a lot for reading my blog posts this month. Keep 🍀

Overall rating of this post: