«The Biggest Bluff» by Maria Konnikova became a bestseller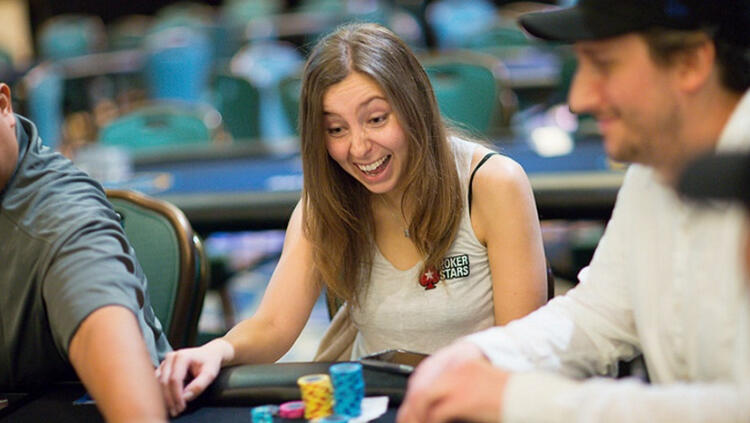 ​
Maria Konnikova is a well-known writer who used to represent PokerStars, but parted ways with the brand late in 2019. Maria has written more than one book, and the last writing she authored, namely «The Biggest Bluff», was released in June of this year.
Just two months after the release, «The Biggest Bluff» became a bestseller. It entered The New York Times' bestseller list, which is very prestigious, as many authors want to hit this list.
The book belongs to the «Business» category and ranks second in the top 10: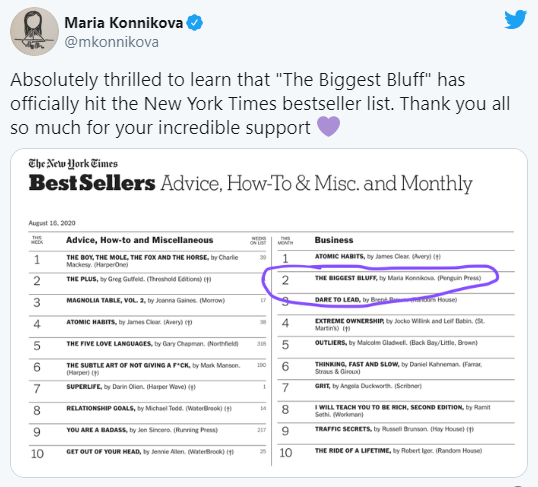 For now, Maria Konnikova's book is ranked third in the «Best Sellers in Poker» category on Amazon. The success of Maria's work can be explained by the fact that the book has been written for a wider audience who will understand its basic tenets.
Read also: Jaime Staples invited Maria Konnikova to Weekly Poker Showdown
This book tells about how poker can teach you to make important decisions in life. «The Biggest Bluff» can't be listed among educational poker literature, so you will not play like Daniel Negreanu or Phil Ivey upon reading it. Nevertheless, the book is very interesting and useful based on readers' feedback.
Maria Konnikova is not the only member of the poker community, whose books are popular and sell well. It's worth mentioning Bill Perkins and his book called «Die With Zero».
In this book, Bill reveals to us some of his ideas, saying that one cannot bring wealth to kingdom come. The success of «Die With Zero» was noted by WSJ. Magazine. It was ranked second on the bestseller list for business books.