The blue seal #10.888.99 Session = DAY2 in 320$ buyin $1.000.000 with a nice stack!
October 11, i come!
I will play my biggest online garanteed turnament ever! I have nice stack, i am prepaired and I wait this moment for a long period of life.....
In my last session i have done this: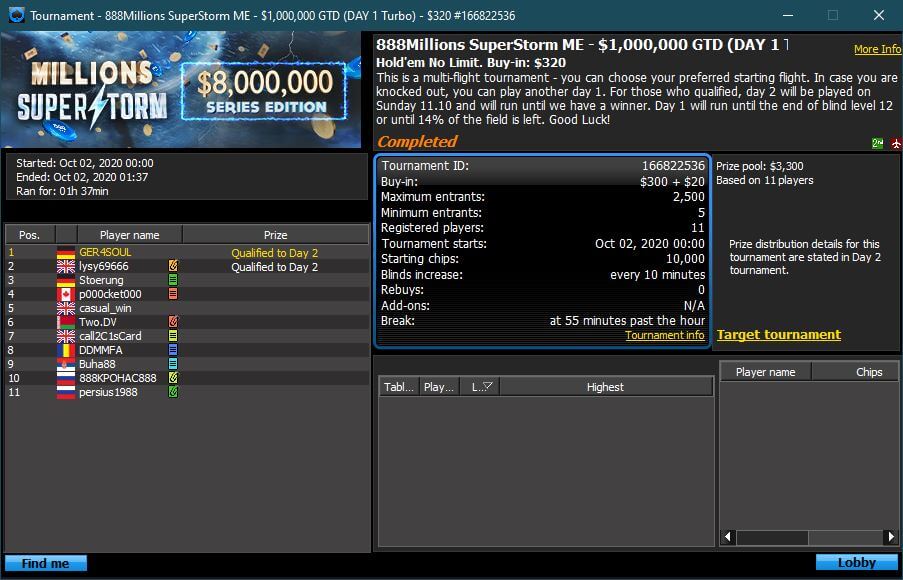 ,and fews ¢.
I am qualified in DAY2!!! Momentanly on 109 place with 150 paid places (1k$ ITM),but are still 9 days for qualifications.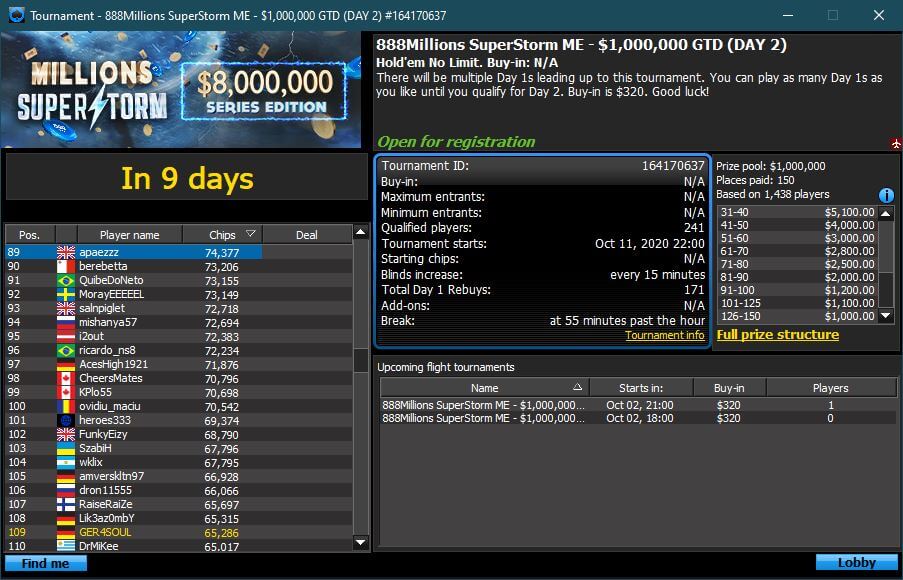 The first hand with i increased my stack was A7s, on a turn flushed board, where i didn't exployed my opponent, not even in the river were the Ace comes ( he was ATo). Secondary hand that increased my stack was 22 vs AA...he played really slow them instead of his stack...he let me free seeying the turn 2 which gave me a set.
Then was a period without any changes in my stack. When aces were in my hand i doubled up, but fast lost 35% of it in the next hand holding KK on a QJx flop, the opponent 4-betting w AQ. He hit runner runner fullhouse.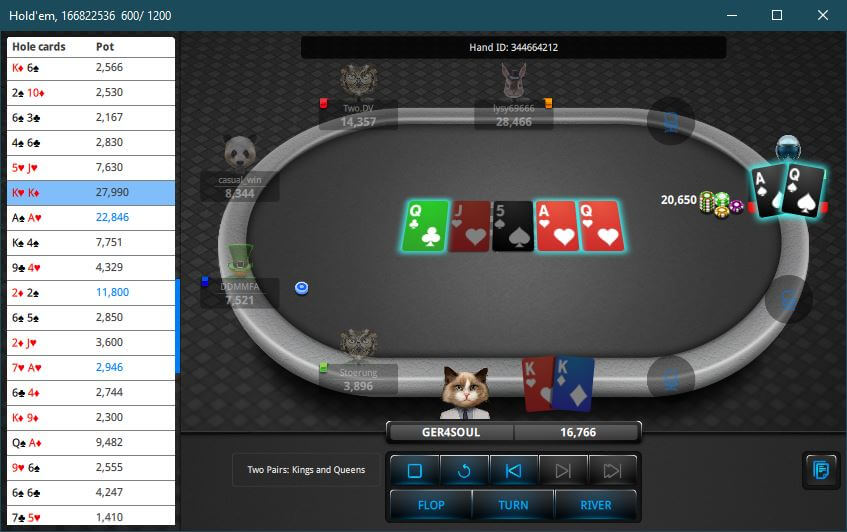 This hand i had already posted in the commentary from the last session.
The hand that helped me hard was when i shoved from SB with 99 to an open from BTN with KK!!!!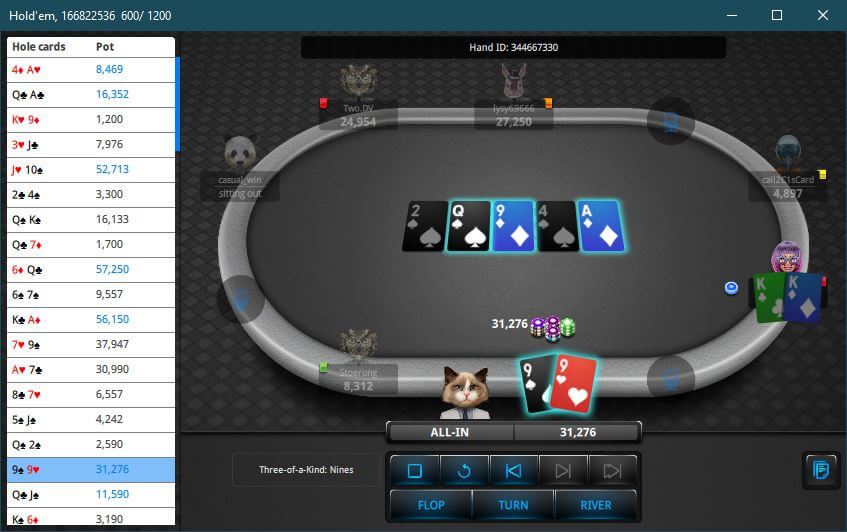 After this i was more confident at the table, the shortstacks become more tight. '
Later, I decided to shove from BB with AK to an 2.05x open with 3 callers, and a player decided to flip it with 99. Infortunatelly for him i hit the K in river , on a TQxx board. I am the chipleader and i decided to play really tight, prepaired to defeat the second chipleader ( strong player) , but on HU, the tournament was done.
I saw that the mtt stopps on 14% players , and on HU the math said 1.56 players means that % , which is more than 1.5
DONE!
Happy to see that i don't need to play with him , even i had 55k vs 40k
See us with more details on DAY2 from this event!

Overall rating of this post: