The blue seal #10.888 Session = 320$ and a dream!
Today is the day! I will play my biggest sattelite tournament event from my entire online poker life!
Why TODAY:
1. I review the last events, and this one had last night 5 qualifiers on DAY2: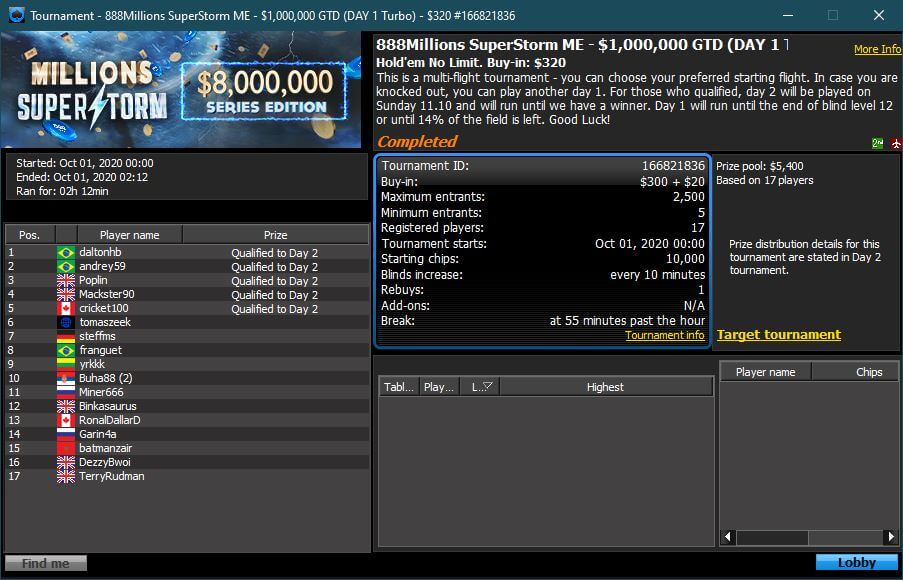 2. I don't really want to play it in weekend. I find more disadvantages than advantages.
3. I will STREAM this session, and hope i will play my best!
4. I need 2 times doubled up for an average of 50K chips in DAY2. Now, we will start with 10K.
5. Blinds are increased on 10 minutes (decent blinds) and we play 12 of them, included 800/1600. The day2 will start with 1k/2k. It will be a succes just being qualified further!
6. Like that look the main event day2: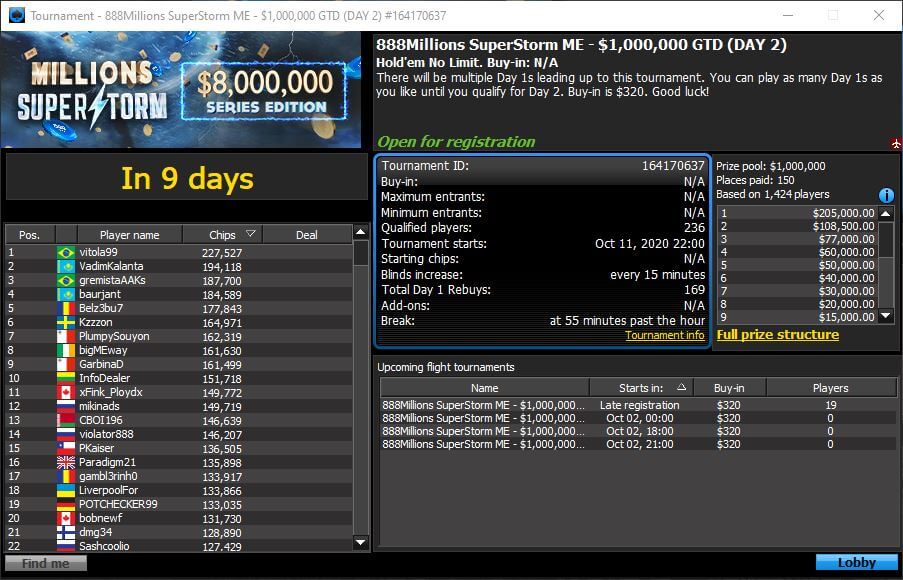 , with 150 paid places, first ITM is 1.000$, but these will be changed in these 9 days, there are 4 sattellites per day ( but i am not 100% shure if only 4)
7. Now i will make the last setup on my stream channell, and in one hour FROM NOW this event will start!

8. If i will pass in day2, i will play this event for the future of my child....
Other results!
i already used the 1$ ticket in this snap event: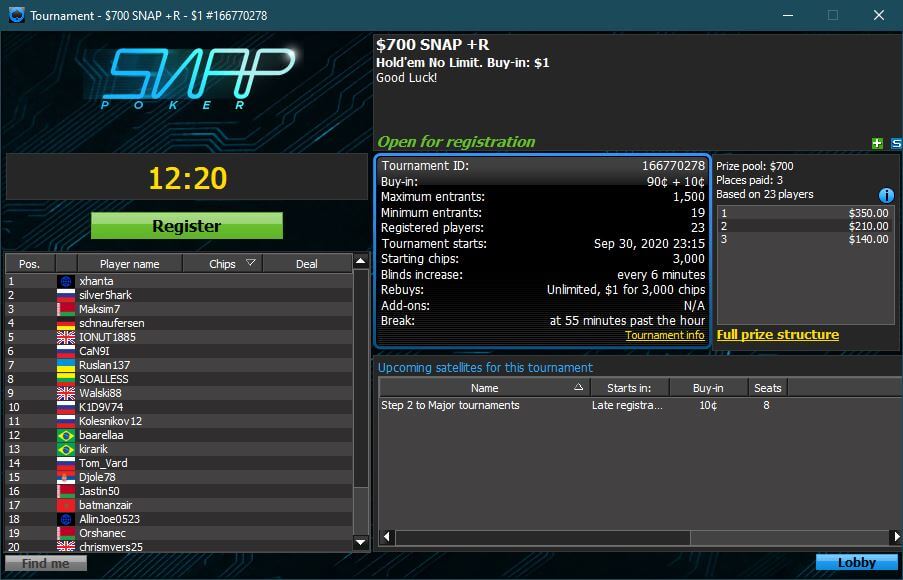 I lost really bad shoving overpot on flush draw ( IN TURN!!!!) and he called me huge....after that i rebought 2 times, so my bankroll is again at 0, after hitting top pair second kiker (QKs) into set of 77 on flop K37. No problem, we go further! :)

GL to us, i hope for the best later!

Overall rating of this post: