The blue seal #11 Session = Cash it!
Hey guys! I have some news! From now on my sessions will be not so boring! We have a nice bankroll and so many things in mind to do, increasing my bankroll up untill we reach the amount required finishing our goal: 10.000$
Let's see what was my first strategy....Because i don't have enought time in the week for playing some events, i decided to play some cash. The ideea is to test the field and to see how they react at my skills :): not the best experience, loosing in first session more than 4Buyins at NL10$.... there are so many good players, which i observed after i lost few nice pots. I will post some hands down, but the intention was not to beat the stakes, i was prepaired to gamble some interesting hands in corelation with positions, pot odds and my info reached untill now.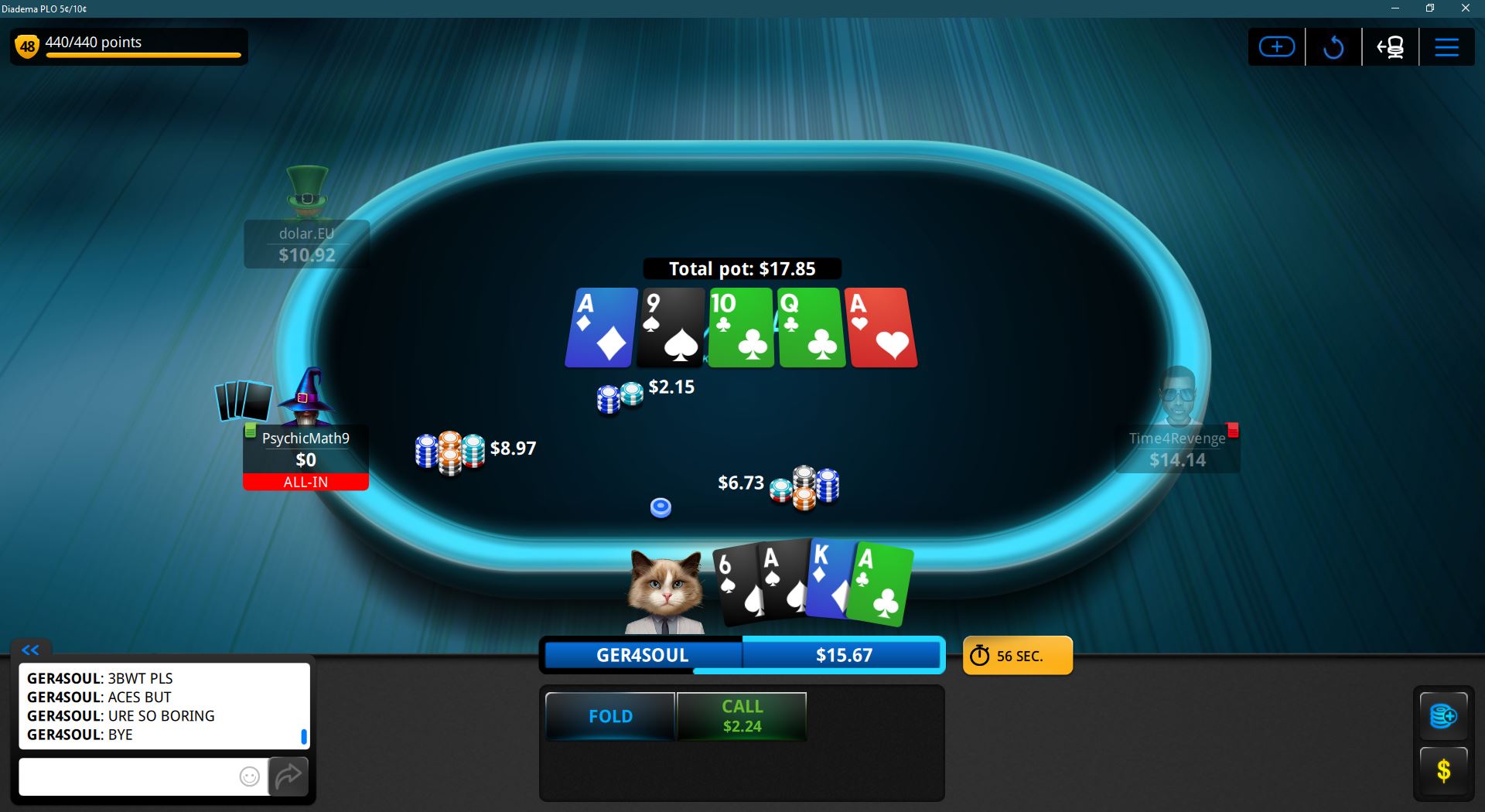 Well, in this last hand, was definatelly a call. This player just checked in turn with nuts :).
As i said in the post BEFORE , we have a big impact with lots of player from UK on our poker room. I don't really know the causes( multiple, corona especially), but 888Poker is doing great latelly.... AND they will update them software!!!!! New design, interfaces, sounds....will be shure my lovely time! I love this new things, that improves the poker rooms where i am playing. SO, thats why we must stay chill' untill that. Hope they change something at Phone application, it's a mess :(....you cannot find nothing there!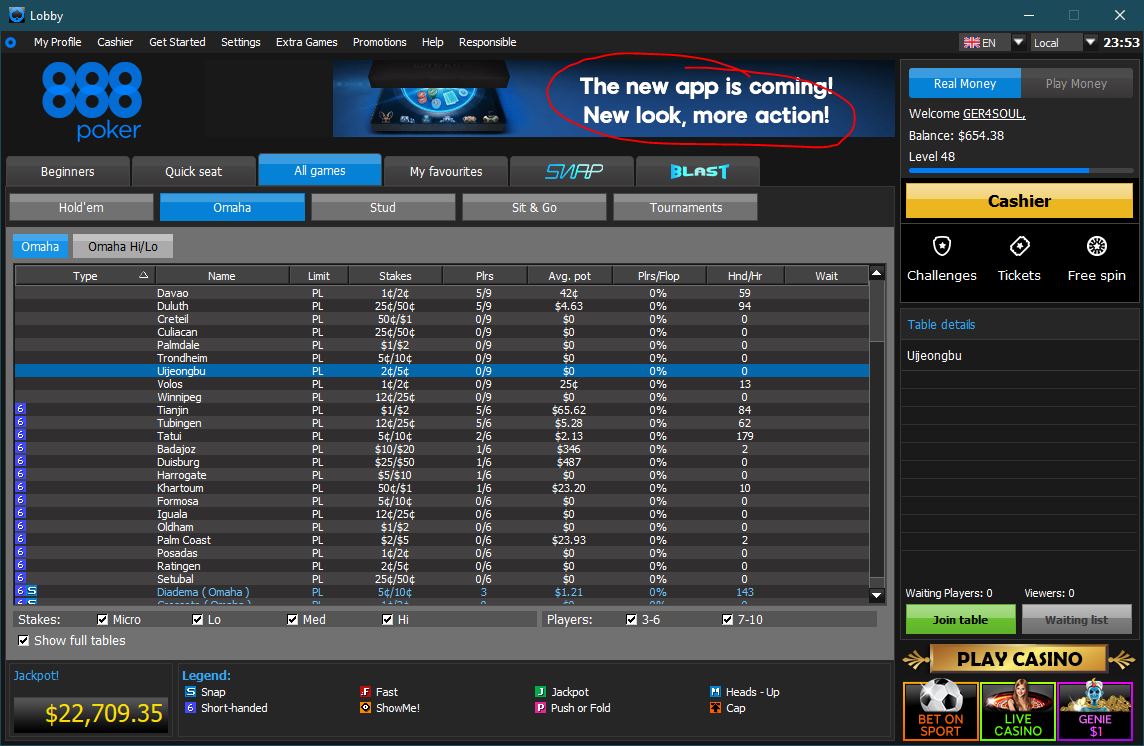 I tried some omaha tournaments, preety fun at microstakes. Lost near the bubble. The good think is that the field is always small at this format. Hope they introduce chinese poker or other tricky games.
My furure strategy will be:
1. Playing daily some snap hands on NL10$ or NL25$ reaching the highest prize bonus. This is from yesterday:

2. Playing some satellites for big KO events, starting with 5.5$. Microstakes doesn't worth when my time is limited.
3. Take some shoots at cash tables on Omaha, stud etc. when i am super focused ( in the night expecially).
4. Loosing 50$ in one day it's not a bad thing, thinking on long term and respecting my schedule tactics.
5. There are some changes on german poker laws, i must read more about that and what will mean.
6. I will focuse on sessions in the days when i am free from work in the next day or starting later ( after 8 for ex.)
BANKROLL: 654.38$
GL at your normal sessions!


Overall rating of this post: