The blue seal #12 Session = Go up when ure down!
How i can exploit my time bigger as possible to increase my bankroll challenge in a short therm? Also, we need optimal risks!
I decided to play some cash sessions in the days then i don't have more than 2 hours of playing. Hmmm....was not ok, because in 2 of them i played more than 4 hours to recover my money lost in the first hour! Of corse, increasing the stakes, which i don't recommend!!!!
After these 2 sessions i can say that i am down something like -59$ ( but i consider this is not a big loose, it's in graphics). Let's see the most important spots: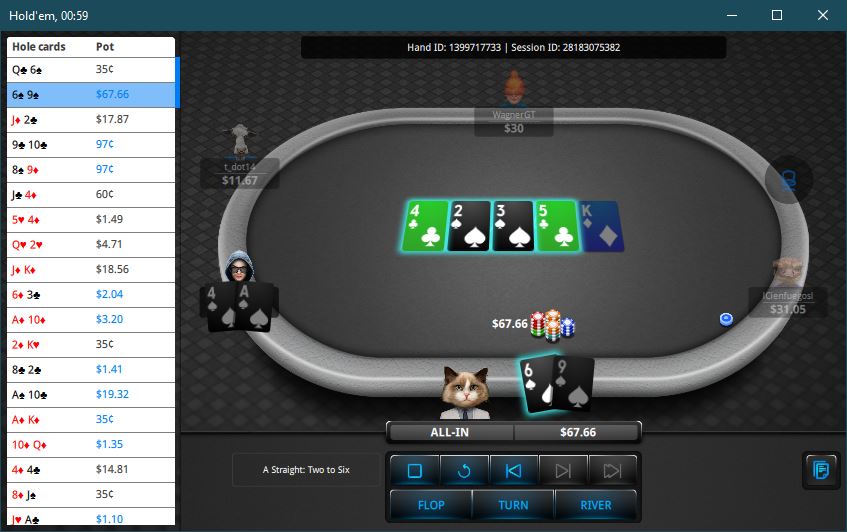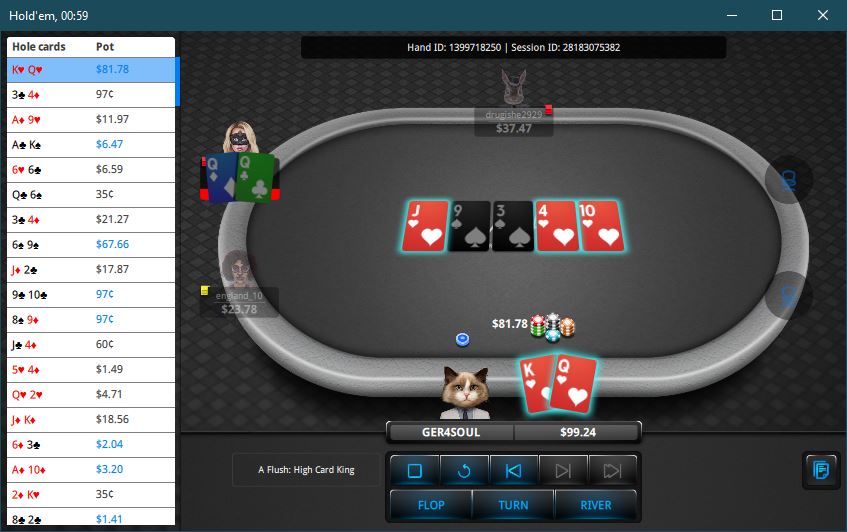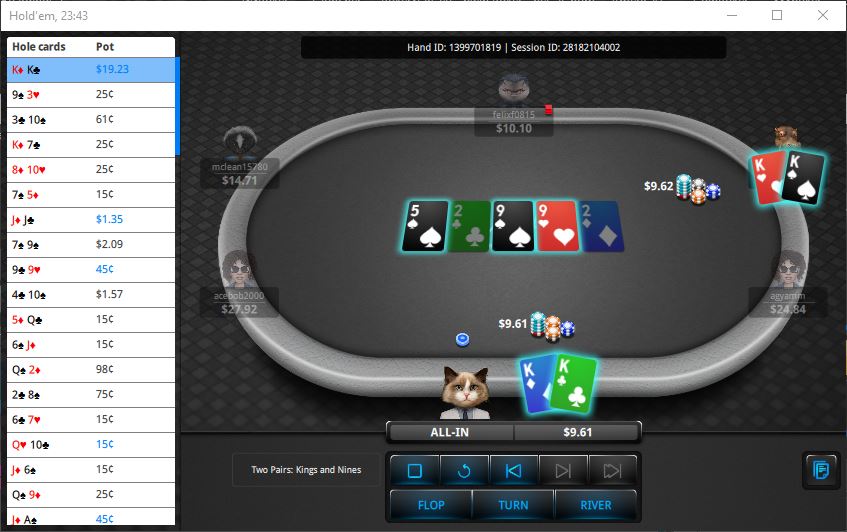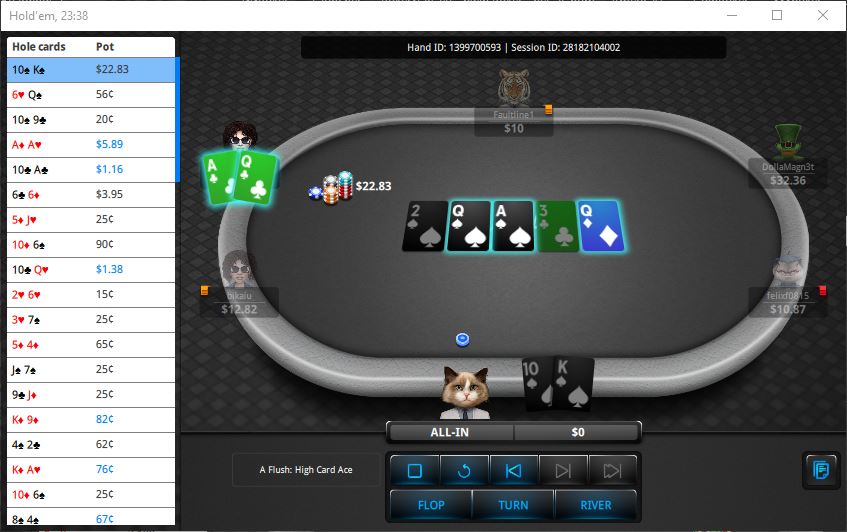 I have played more than 4.2k hands, here is the graphic: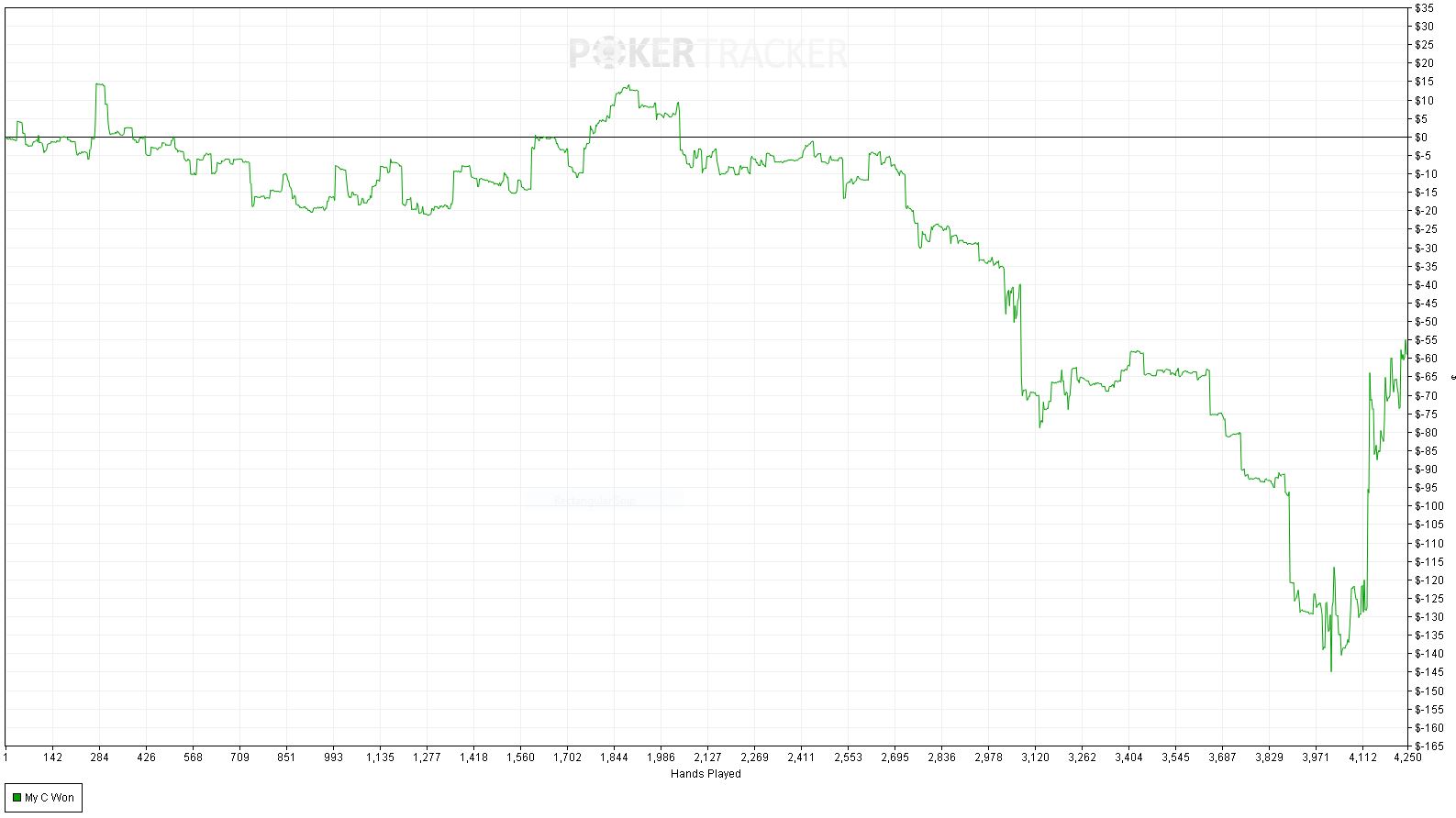 I know i am a mediocre player, but i still try , hopefully i can find my way!
I am shure that the next session will be an mtt session with 12 tournaments ( all kind of... ) and i will share the most important aspect.
Probably some good news :)
Bankroll : 654.93$
GL at the tables!


Overall rating of this post: