The blue seal #21 = ....
AND WE ARE PREPAIRED!!! FOR A Neww......sessssio 8-):

Well, we cannot play on 888Poker today, and most of other poker rooms are done with germans :)!
So today we can play all day long, but on other poker rooms...
Its the time to increase the 11$ from GGPoker ( this account was already confirmed in corellation with the german laws ). So, i jumped into ONLY 4 tournaments (because i am not allowed to play more!!!!):

It's sad i know, but when i loose one i JUMP into the next one :)))!
I had some nice hands: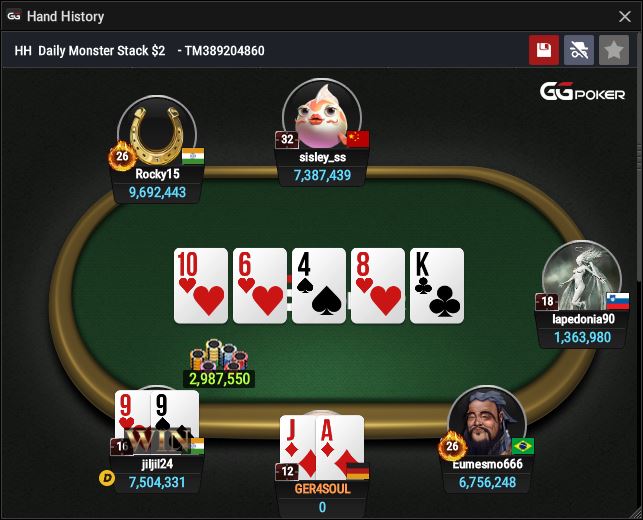 I will start with the last hand: AJs vs 99. Legit!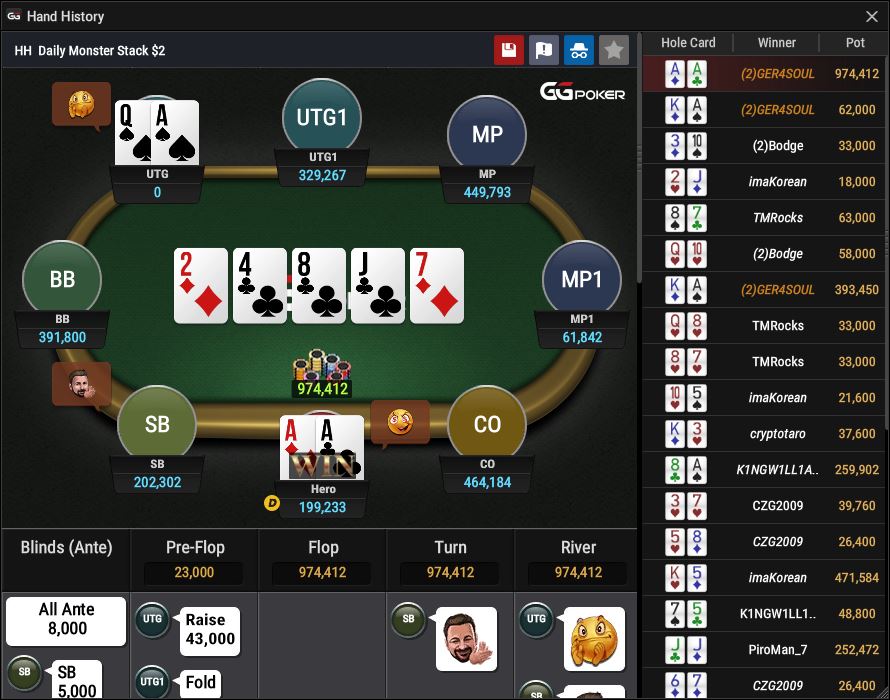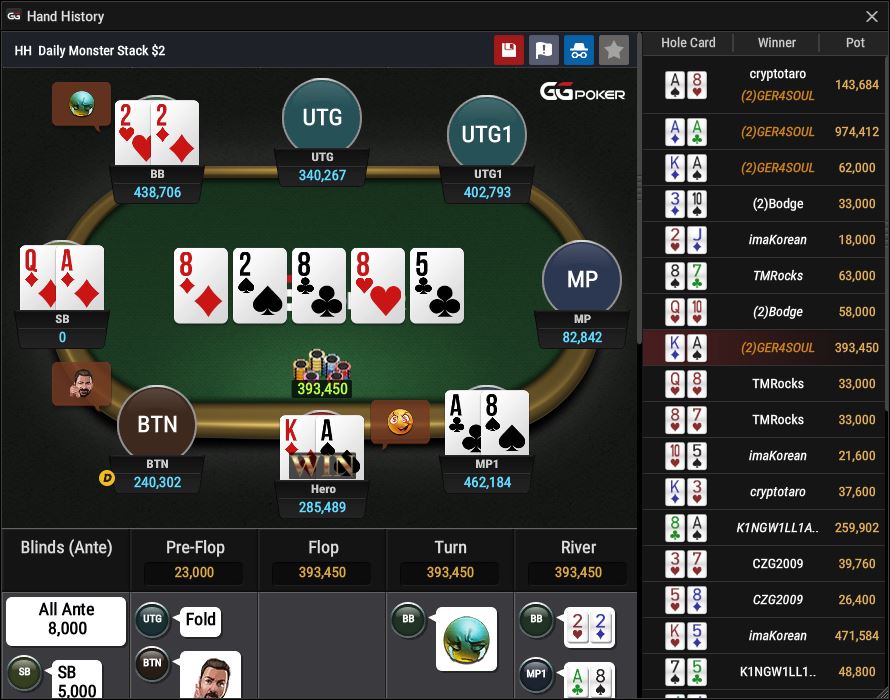 If SB whould not reraise i would be dead in this hand, because the player with pair 22 would call!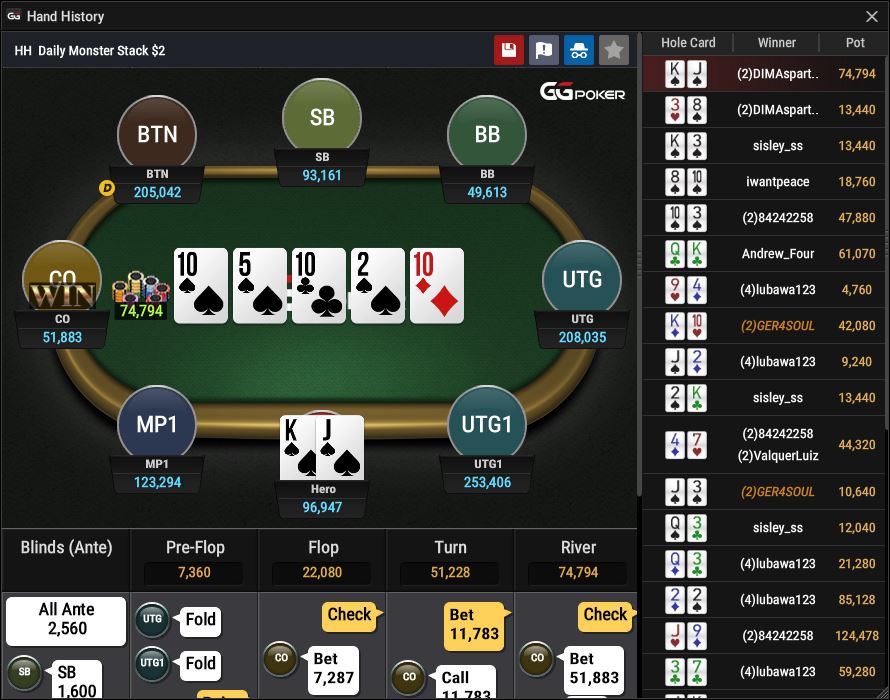 Probably the best fold in river ever! I asked what he had and i receive an answer: 55 in the hand ( full flop!)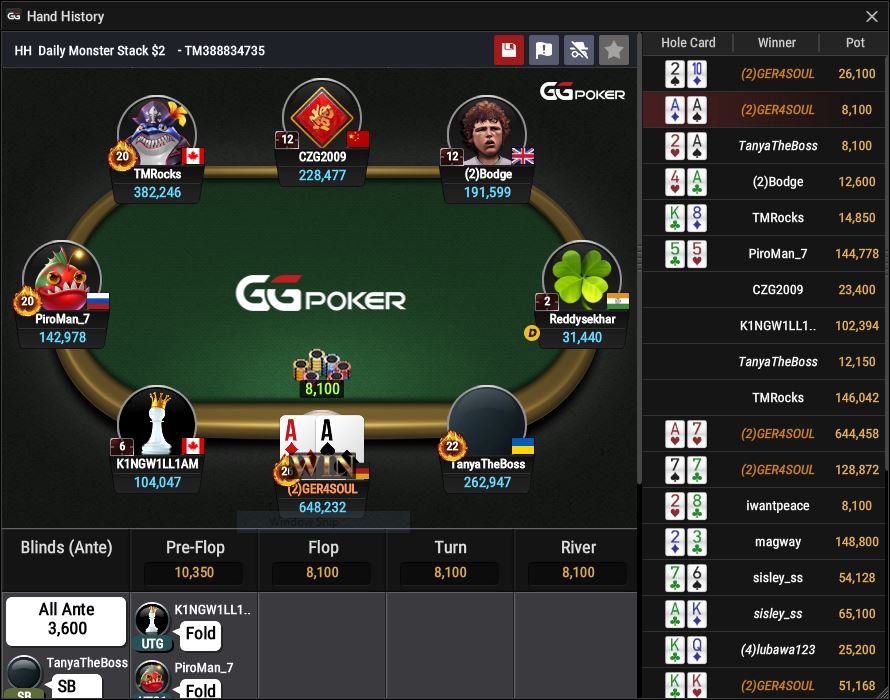 After few good hands i receive a WALK! as the entire table saw my cards....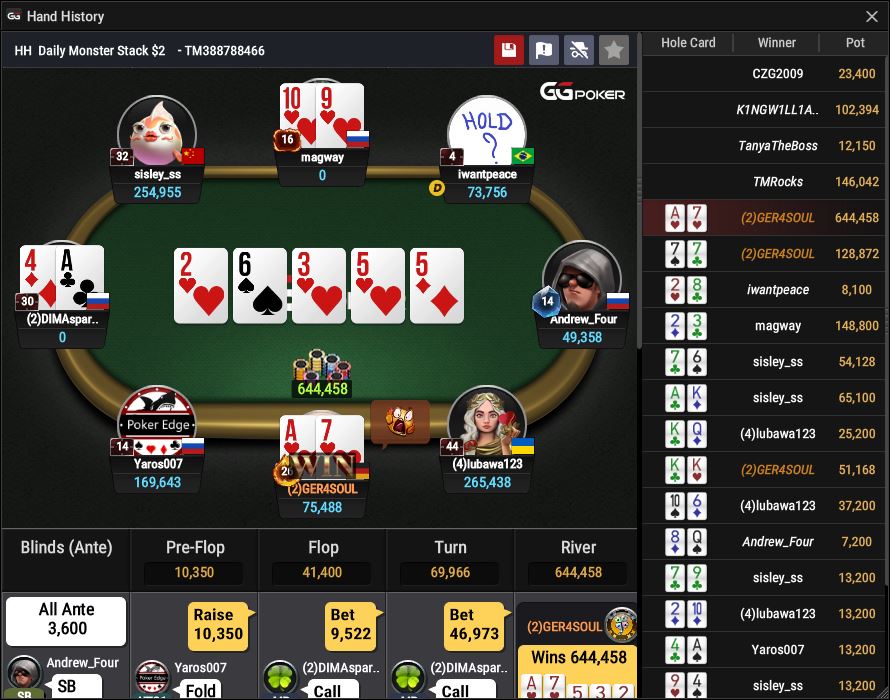 I saw big bets in turn and i decided to shove there! Both called and after this hand i become really tight.... 2 hours in the first 20 players. Cool to see after this period twice the best combination: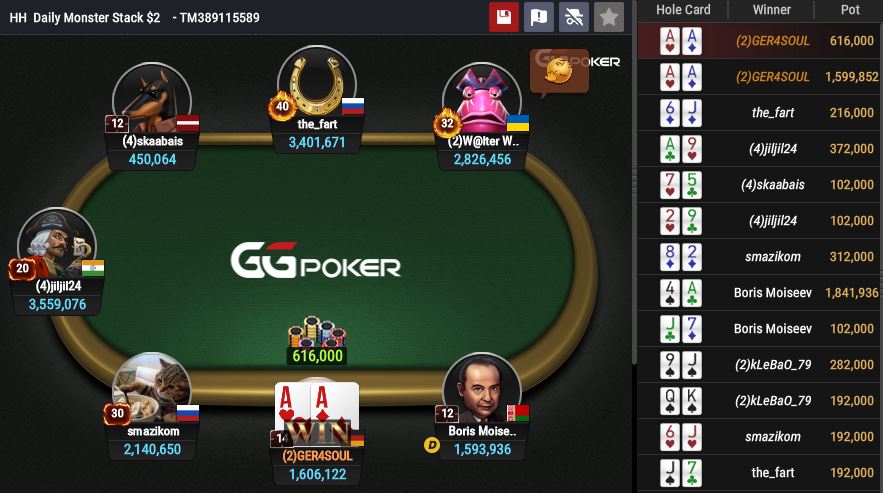 Both won!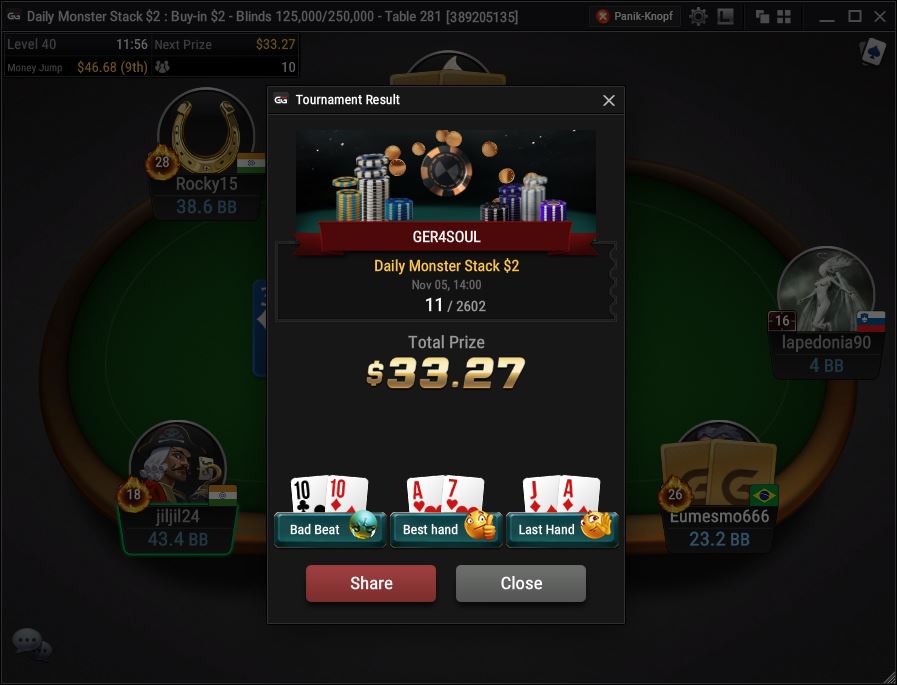 I've lost a big pot in last 27players with TT, decided to call a shove with 16BB>...he had QKo....floped a Q. From there my game works no more....Down to 10 blinds and hand there untill i finished on 11th: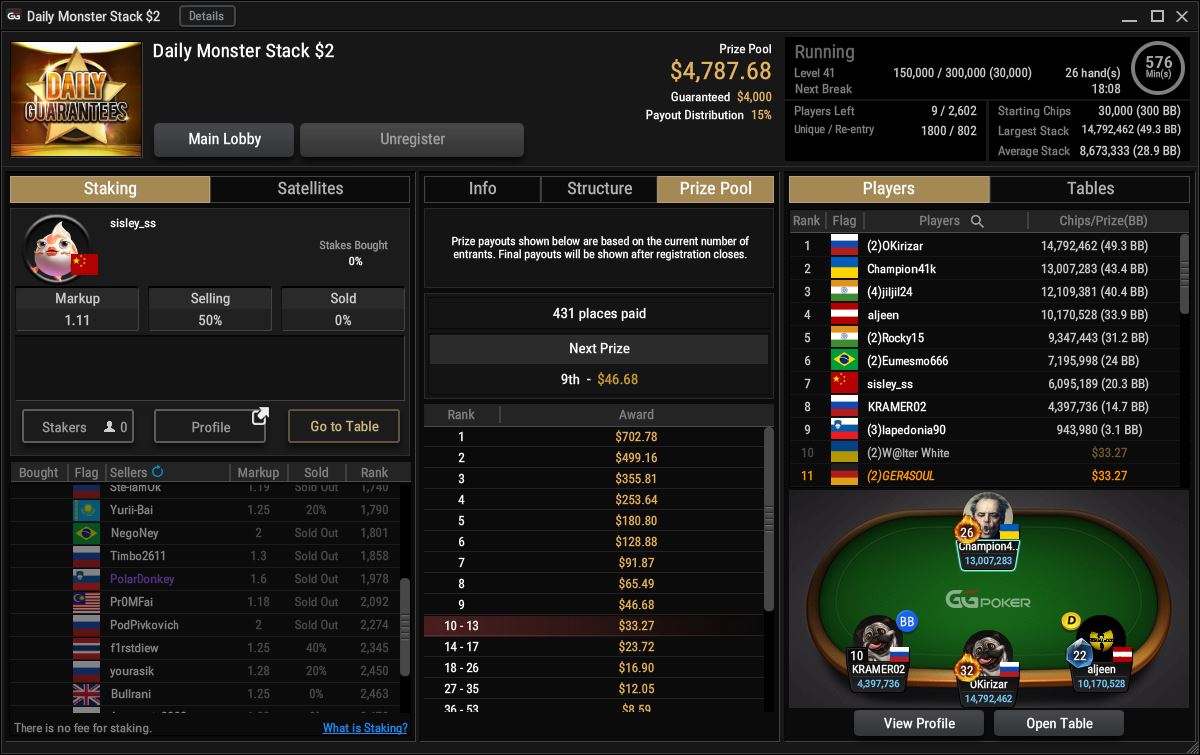 Bankroll on GGPoker: 40,36$
My bankroll from 888 will be available after more 48hours.
GL at the tables!

Overall rating of this post: