Tiger Gaming to give away $10 000 in special Survivor Freerolls

​
On January 4th, 2021, Tiger Gaming "launched a war" at the poker tables as part of the Survivor promotion. Players who have "survived" will be awarded tickets to special freerolls with a total prize pool of $10 000. These free-to-play tournaments take place on Sundays.
From Monday to Saturday, Tiger Gaming players that are interested in the promo should complete a daily challenge. This challenge must be completed every day! Don't skip a single task, otherwise, you will be excluded from the draw.
Players who have survived, that is completed all tasks of the week, will receive a ticket to the Sunday freeroll. On January 31st, Tiger Gaming will host the Survivor's Freeroll with the largest guarantee, namely $5 000.
Survivor Freeroll Schedule
| Week | Mission | Freeroll | Freeroll Date |
| --- | --- | --- | --- |
| 4th-9th January | Generate $1 in rake every day | $1 000 GTD | January 10th at 5:00 pm (UTC) |
| 11th-16th January | Generate $3 in rake every day | $1 500 GTD | January 17th at 5:00 pm (UTC) |
| 18th-23rd January | Generate $6 in rake every day | $2 500 GTD | January 24th at 5:00 pm (UTC) |
| 25th-30th January | Generate $10 in rake every day | $5 000 GTD | January 31st at 5:00 pm (UTC) |
As you can see, the conditions for participation are very simple: be already registered at Tiger Gaming and earn a small amount of rake every day. You can take part in all four freerolls that are on the schedule.
Players can track their daily progress through the "My Missions" tab in the poker client. If you are playing on a mobile device, then click on the gift box icon to open the "Contests" section. Good luck everyone!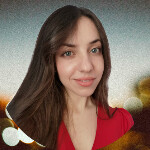 I've been working in the Cardmates team since 2018. Started playing poker the same way most people usually do – socially, with friends and fellow students. I adored those exciting poker nights but never thought my life would be connected with this game, even tangentially.