To drink or not to drink?
Hello guys,
After a three day trip I feel like I miss poker so much, but at the same time so exhausted, that I hardly can show my A game now. Today I want to talk about drinking alcohol while playing poker or any other type of gambling!
It's a controversial topic, as always there will be more questions than answers. I saw a lot of pros sip on their water for hours at tournaments and at the same time them drinking beers or wine while playing cash. You think this is because tournaments are harder and you have to be more focused, or is it because broadcasted tourneys run several days and they don't want to be hung-over on the next day?
Do you drink? What do you think is best to drink while gambling?
I actually don't care if I am sober or a bit drunk, my game changes insignificantly towards more calling and slow playing, but most of the spots I play the same.I also have this way of testing my condition - I play three spin n go to see if I am too drunk to play or not.Here are several cool spots from today's quick session.
1) I ran preflop into AA with my QQ and refused to take cash out.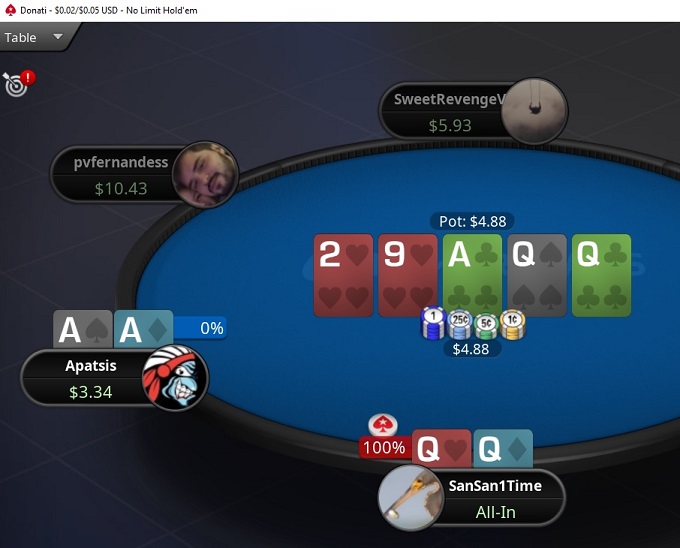 2) AA again vs my top pair. We ran the river twice.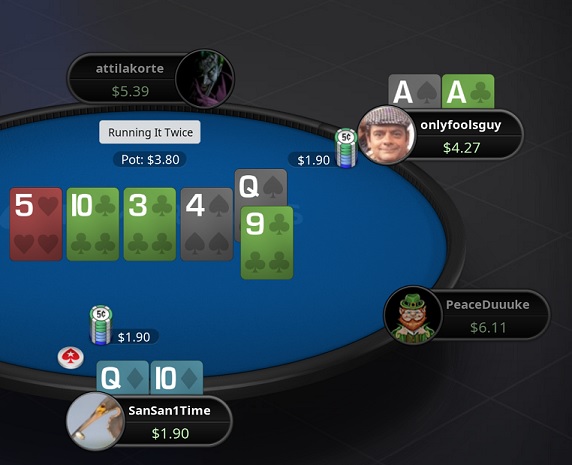 3) Eights full of Aces, it was just a nice hand to finish the session.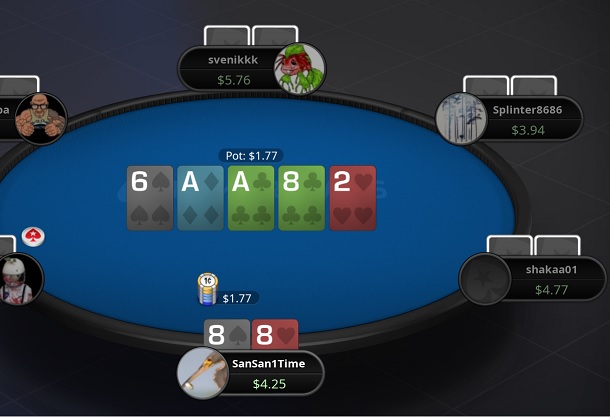 Cheers mates,

SanSan
🍾🍾🍾
Overall rating of this post: