Tokyo police raided an underground poker club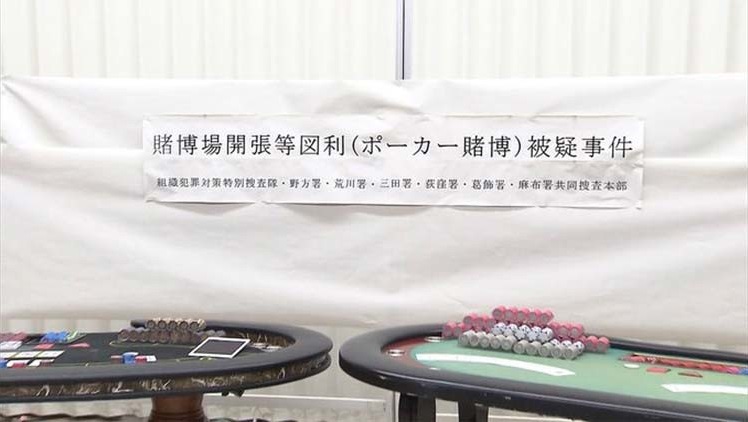 ​
Asian countries are known for their strict laws regarding the gambling industry.
In October 2019, Malaysian police arrested 247 people who were members of the criminal gang, engaged in the illegal organization of online gambling in China.
The other day, in Kabukicho (district of Tokyo), the police raided one of the local underground poker clubs.
More than 20 people were arrested during the raid, including 16 cash players, 4 employees and owner of the given underground club.
The police took two poker tables, tablets, and a few sets for playing poker (cards, chips, etc.) away. Based on preliminary reports, this club has brought the owner more than $420 000 in profit since September last year.
Read also: Chinese coronavirus adversely affected gambling industry in Macau
Similar cases are quite common in Japan, given that only three forms of gambling are legal in this country: sports betting (the number of disciplines is very limited), pachinko slot machines, and the national «Takarakuji» lottery.
Online gambling is still banned in Japan. Nevertheless, more and more Asian players are evading these prohibitions with the help of special mobile apps.
It is worth highlighting such applications as UPoker and PokerBros. You can play through these apps, receive lower fee for withdrawing funds and a profitable rakeback deal, as well as get all the necessary support through our agent.
For this, just email us at [email protected] or contact the customer support via the special chat on our website.