Tom Dwan wins a massive $985K pot on High Stakes Poker show
​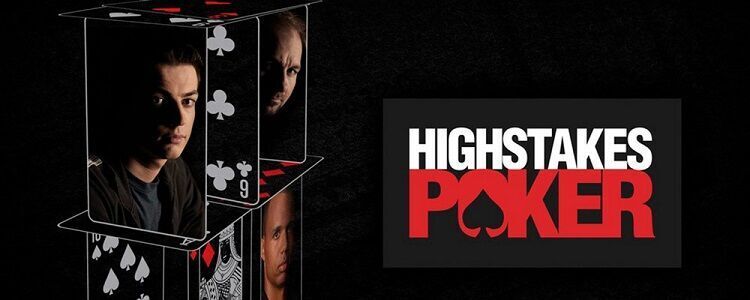 Many current poker players familiarized themselves with the game of poker thanks to the High Stakes Poker show, which was broadcast on television around the world. The show featured such poker legends as Phil Hellmuth, Phil Ivey, Daniel Negreanu, Eli Elezra, Tom Dwan and dozens of other professional players. But, despite its popularity, the show was cancelled.

After almost ten years it was decided to revive the High Stakes Poker show in the same format as it was televised before. Fortunately, familiar characters returned to the poker tables; among them, there is one of the most successful players in poker history – Tom "durrr" Dwan.
In this program, the world's best players vie to win huge pots in expensive cash games, while poking fun at each other. And in the last HSP episode to date, Tom managed to win a crazy pot of almost a million dollars!
Read also: Tom Dwan loses a $148 700 pot in one hand at High Stakes Poker
Vying for the $985 000 pot
The game took place with the blinds of $400/$800. Jean-Robert Bellande with A♣ K♣ made a straddle bet of $1 600, and then, Rick Salomon raised it to $4 000, holding 5♣ 3♣. The next to act was Brandon Steven, a bubble boy of the ME WSOP 2010 final table, who decided to play call having A♦ J♦. Tom Dwan (on the button) was dealt Q♣ Q♠, but the guy made a weird decision by just calling, and then an American female player Lynne Ji also called with Q♥ 10♥ in the big blind.
Bellande wanted to thin the field so he raised to $11 000, Salomon and Steven called, after which Dwan bumped it up to $54K. Lynne didn't have the strongest hand, however, she decided to continue her play and shoved for $163K. Jean-Robert followed the girl, moving all-in for $399K. Tom took a moment to think about what decision to make and then called. Rick Salomon and Brandon Steven, who acted before Dwan, both folded their cards.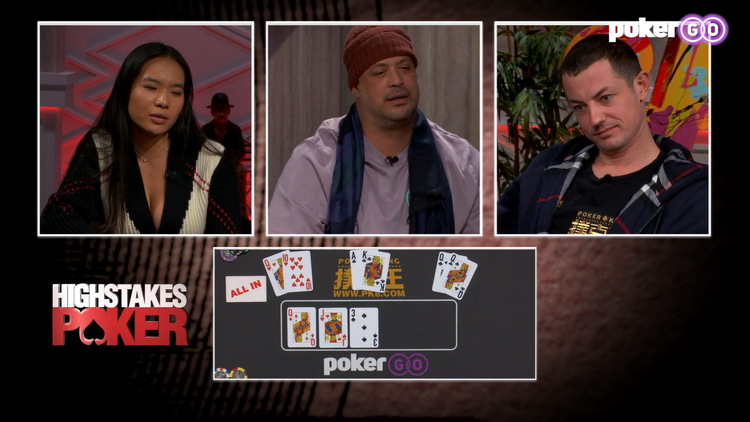 ​
Everyone wanted to take a juicy pot, which boosted to cool $985 000. The rivals agreed to run the board three times, and here's how the boards rolled off:

Board #1: J♣ 9♠ 9♥ 4♥ 10♠.
Board #2: Q♦ J♥ 3♠ 7♠ A♥
Board #3: 5♦ 5♠ 5♥ 7♥ 7♦
All three times Dwan's Q-Q were stronger than Bellande's A-J and Ji's Q-10. Tom eventually took the massive pot, while Jean-Robert and Lynne were then forced to leave the game.