Tom Dwan's another big loss at High Stakes Poker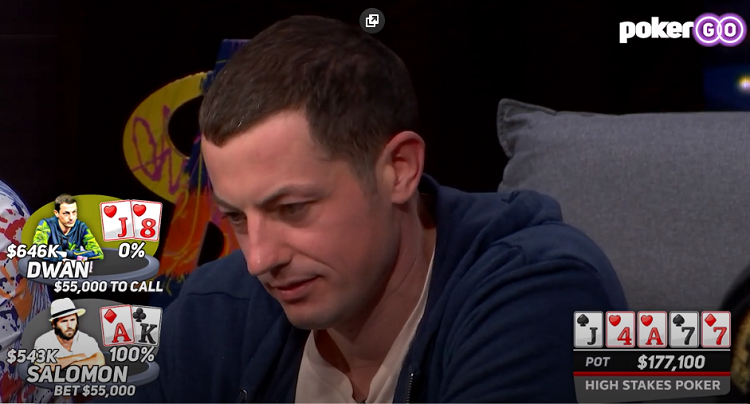 The American poker pro Tom Dwan continues to lose money on the popular TV show High Stakes Poker.
In one of the last episodes, the guy couldn't fold a flush draw that he got thanks to the flop cards in the hand against another famous American high roller, Rick Salomon.
A poker player from the USA Jake Daniels was also involved in that hand, but he folded his cards at the beginning of the hand.
Early in the hand, Jake Daniels raised to $2 100 holding Q♥-10♣ and was called by Tom Dwan with J♥-8♥; Rick Salomon decided to 3-bet with A♦-K♣.
Read also: Tom Dwan lost another big pot at High Stakes Poker
Daniels mucked his cards, while Dwan chose to continue his fight and called the bet. The flop was J♠-4♥-A♥: Salomon hit a top pair, and Dwan expected to improve to a flush.
The 7♠ on the turn reduced Tom's chances of winning, and Rick added another $25 000 to the pot. Dwan decided not to give up so easily, but when the 7♦ appeared on the river, he realized his mistake and checked. Salomon, in turn, made a bet of $55 000, which triggered an emotional reaction in Dwan. Then, Tom had nothing to do but fold his cards.
As a result, Tom Dwan lost a massive pot of $177 100, saying "Damn you, Rick". Dwan also paid Salomon an additional $500 to see Rick's cards.​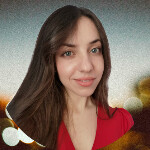 I've been working in the Cardmates team since 2018. Started playing poker the same way most people usually do – socially, with friends and fellow students. I adored those exciting poker nights but never thought my life would be connected with this game, even tangentially.