Tony Dunst captured his second WSOP bracelet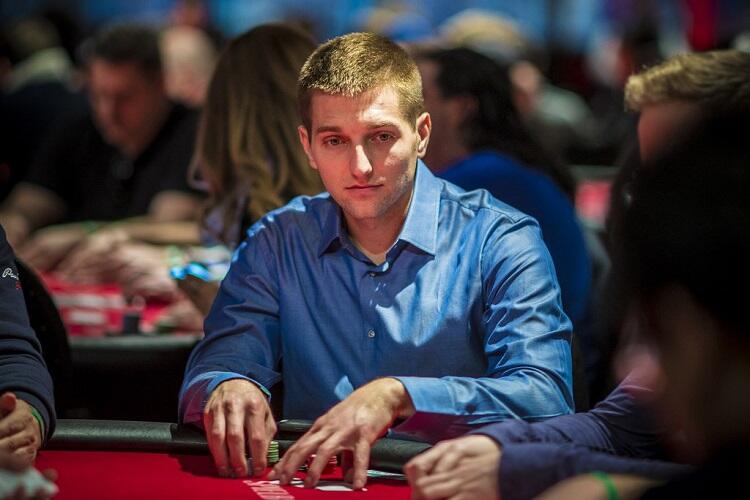 ​
The WSOP Online Event # 21 worth $777 ended at WSOP.com on Tuesday. A field of 1 361 participants formed a fairly big prize pool of $952 700. After about 11 hours of playing, the tournament winner was determined: he received $168 350 in prize money and a gold bracelet.
It was Tony Dunst, and he managed to capture his second career bracelet. The guy won his first WSOP award four years ago in the $1 000 No-Limit Hold'em WSOP 2016 (Event #63). Back then, his payout for first place was twice as much as it is now – $339 250.
The difference in prize money has less relevance, as a gold bracelet is still a very prestigious trophy that every poker player dreams of, and now Tony can boast of two such awards. Dunst was confident when making decisions at the poker table that evening, which brought him the well-deserved trophy.
Read also: Negreanu knocked out Hellmuth with 16% equity at WSOP Online
After the bubble was reached, Jamie Kerstetter (206th place and $1 047), Phil Hellmuth (114th place and $1 429), and Ryan Laplante (99th place and $1 524) left the tournament but entered the ITM zone. The following poker players also failed to get to the final table:
Tony Dunst started the final table as a chip leader and immediately began to crush his opponents and amass his stack. First, he knocked Jon Turner out of the event, and then Krista Gifford «suffered at his hands». When 5 players left in the game, the difference in stacks was quite large: Dunst had 13 000 000 in chips, while his opponents' stacks averaged 3 000 000.
Soon after that, two strongest participants locked in a so-called poker duel (heads-up) for the top prizes. Dunst eventually defeated James Pace and successfully finished a crusade for his second gold bracelet.
WSOP Online Event #21 results
Tonu Dunst – $168 000
James Pace – $103 000
Alec Parslow – $72 000
Charles Phillips – $50 000
Krista Gifford – $36 000
Jon Turner – $26 000