Top 10 best new poker movies
"​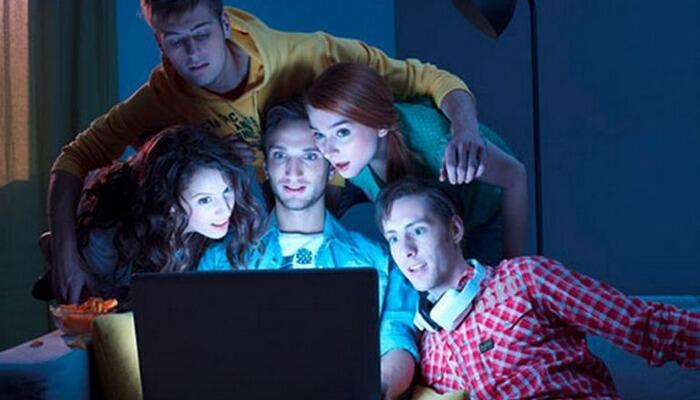 Poker has a long-standing reputation as the game of millions, and either way, every second person on this planet has heard of this game. Books, articles, films are devoted to poker, and today we are going to talk about movies.
Various directors and screenwriters showed their own vision of poker world in the films, so every poker fan can find here a poker movie based on his/her own preference.
We encourage you to familiarize with top 10 best new poker films (after 2010), which story lines focus around this game.
1. Molly's game (2017)
A young sportswoman and former Olympic champion Molly Bloom (Jessica Chastain) failed to become a part of Olympic team and she decided to take a break from her sports career. The girl went to Los Angeles and started to work as a waitress. Being an enterprising person, she quickly realized where and how to earn big money. The girl organized an underground casino for the Hollywood celebrities, which brought her a large profit. She managed to make a powerful and reliable business until FBI brought charges against her.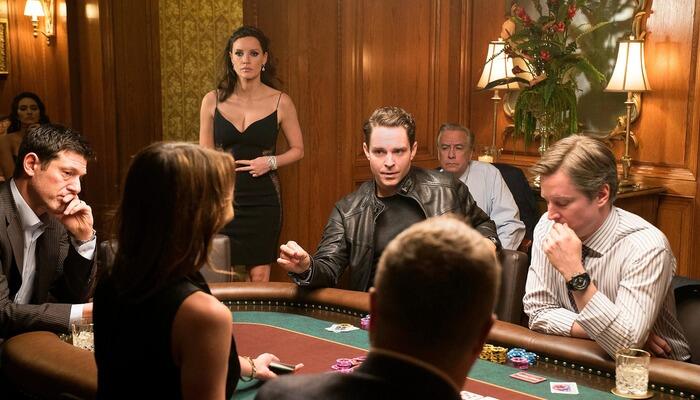 ​
The biographical drama "Molly's game" is based on the real events and it tells about organizer of underground casino, as well as blood money, hunting of secret services and mafia. The film was based on autobiographical book, which makes it even more exciting. The work on the film began in 2014, right after the book was published. The scenario was adapted by Aaron Sorkin and this card game movie became his directorial debut.
2. KidPoker (2015)
Daniel Negreanu is one of the most recognizable person in the poker world. The given documentary film will get you acquainted with the poker pro's life and his achievements.
Most people think that world of gambling is bright, uncompromising, cruel to yourself, your opponents and surrounding community. "KidPoker" reveals the aspects of player's life from the side that is not traditionally discussed, but it has a significant impact on success.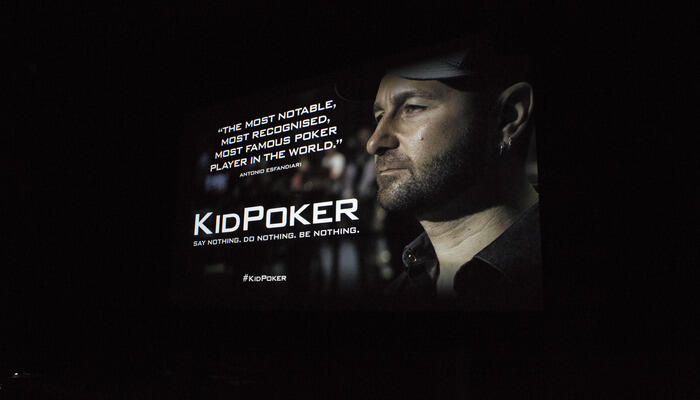 ​
Daniel always told about himself straight from the shoulder and deserved to be loved by the thousands of fans from all over the world. Even if you are not a big fan of Daniel Negreanu, you can watch this film in order to have at least some idea of how people become the champions and top different rankings. Daniel's fans always list this movie in the best poker movies of all time.
3. Mississippi Grind (2014)
Gerry (Ben Mendelsohn) and Curtis (Ryan Reynolds) are the main characters. These unlike guys got acquainted in the gambling establishment. Gerry is talented and experienced player, but he has a problem with self-control. The guy lost family and got into debts. Curtis is an ambitious player and full of hopes for the big winnings.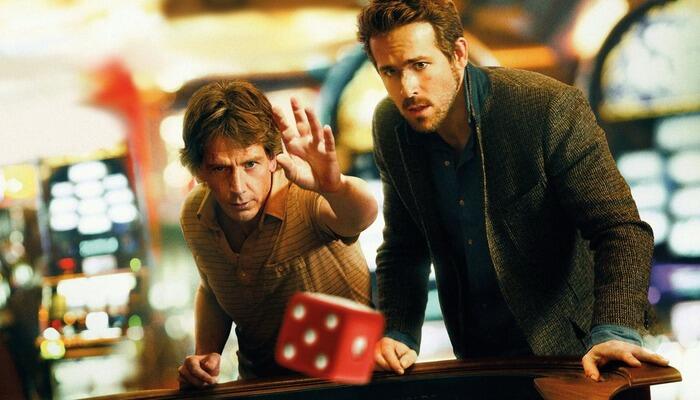 ​
Gerry convinced his new comrade to go on a trip to the small clubs of Mississippi. The purpose of their voyage is to win the necessary money for participation in the big game. Gerry is confident that Curtis will become his lucky talisman.
4. Poker Night (2014)
"Poker Night" is a movie that will be appreciated by the fans of horror genre. The detective story with a maniac starts with a home poker game.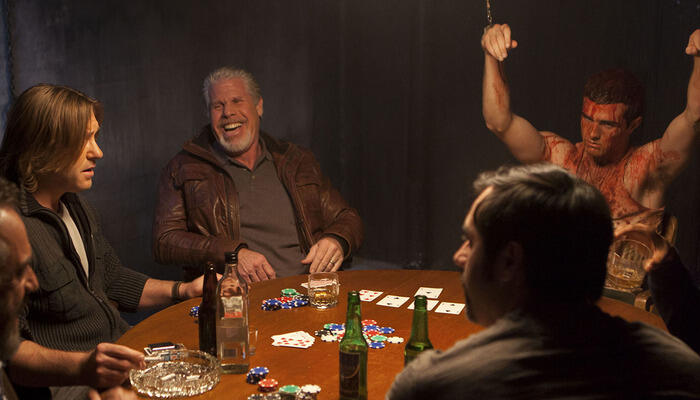 ​
In a small town of Warsaw, Indiana, the local police gathered to play poker with colleagues and brag about their past feats to the newcomers. The aspiring detective Jeter heard a lot of stories that evening. After leaving the table, he found himself in the hands of maniac. From now on, the newcomer will get his own experience and he will be able to share it with his colleagues. The only thing he needs to do is stay alive.
Those who want to tickle their nerves should watch this film.
5. The Gambler (2014)
The story of the film revolves around Jim Bennett, who leads a double life. In the daytime, Jim is a teacher and a writer, but in the night, he is a gambler.
An avid player got into debts and the fate forced him to put his life on the line. Those to whom he owes money are dangerous people, and only the person who is even more dangerous can help him.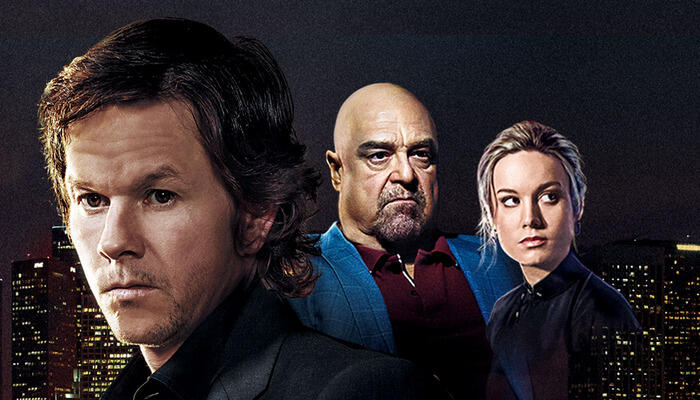 ​
The film reveals the theme of bankroll management in poker, and also shows the consequences of gambling addiction.
6. Bet Raise Fold: The Story of Online Poker (2013)
"Bet Raise Fold" is a documentary film about evolution of online poker in America, as well as about its "dark periods". The given movie tells about the life story of three professional poker players. A young mother Danielle Andersen is a typical housewife from Minnesota, who provides for her family by means of online poker. For a long time, she was considered one of the most successful women in poker. She even dreamed of a sponsorship contract that would provide her a solid financial position in life.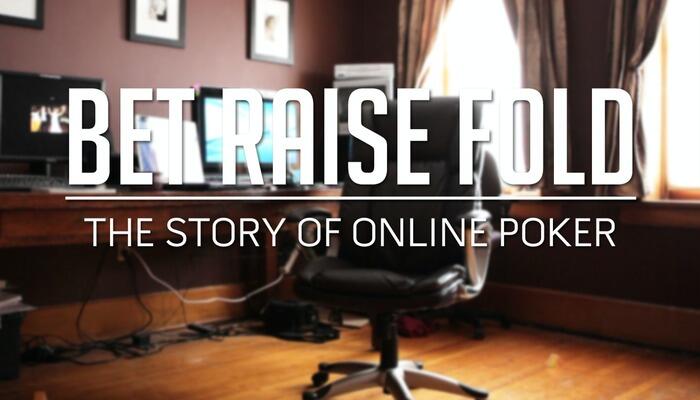 ​
Tony Dunst is the second hero of movie. He earned money thanks to poker and realized many of his dreams, in particular, he began to travel a lot and attended many offline tournaments. This was the only way for Tony to earn money, which brought him a pleasure. Later, he started to host various poker shows.
Martin Bradstreet is another character, who previously played chess and then became interested in e-sports. After a while, he mastered poker and began to earn enough money, which allowed him to travel the world.
However, poker became the reason of losing everything due to the prohibition of this game.
7. Runner Runner (2013)
Richie Furst (Justin Timberlake) was a successful financier, but the crisis left him without money. After that, he decided to get a new profession, however the tuition fee was too high.
Soon, Richie found a way to save up some money, as his mathematical talent allowed him to play successfully in online casinos. At first, the luck was on his side and Richie thought that such a way was simple and easy.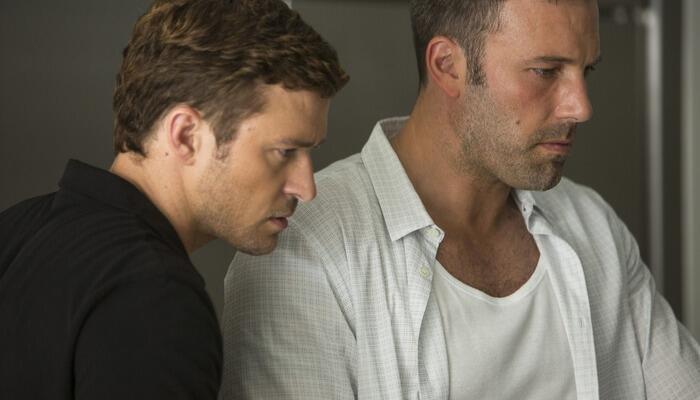 ​
But one day, the casino drew Richie's eye-teeth and the guy went to its owner with wrangles. Instead of a scandal, Furst became a right hand of the owner of this business. However, the young man didn't immediately realize that he became a bargaining chip in the big game of an experienced swindler.
8. Grinders (2012)
This documentary film shows the all aspects of poker players' life. The life of professional player Matt Gallagher is in the center of plot. After the birth of his daughter, he decided to earn a living by playing poker in the underground clubs of Toronto. As a result, he became a professional player.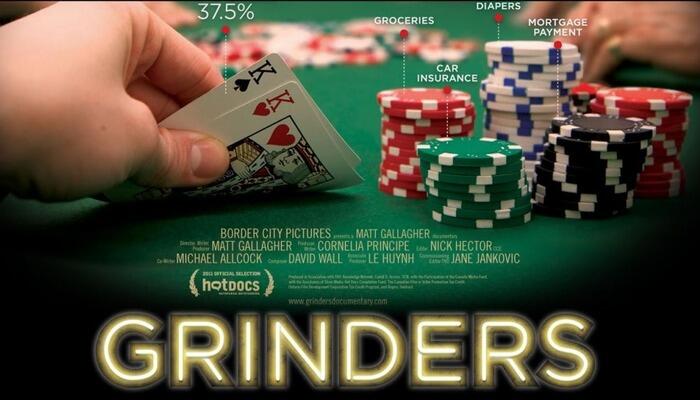 ​
The film "Grinders" shows all sides of the game and its participants. The viewers will find out about players' weekdays, their gladness and sacrifices. It is worth noting that there are no decorations, the filming was carried out in real casinos.
9. "Underground poker NYC" (2012)
It is difficult to imagine how many millions of dollars are transferred illegally from one person to another one every day. The lion's share of this money occurs in gambling business, including poker game. "Underground poker NYC" film reveals the dark side of this game.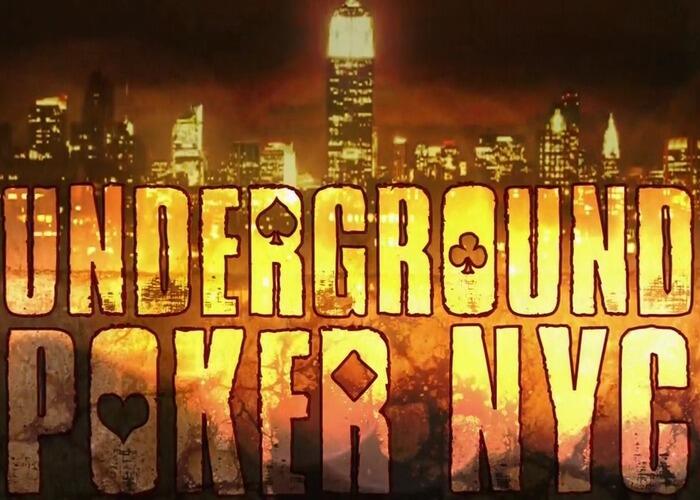 ​
This is a documentary film about illegal poker organizations. The movie will be interesting not only for the poker fans, but also for ordinary people who like to learn everything new and unusual. The viewers will also find out the problems with which the players have to face, why they are willing to risk for the sake of hazard, and what kind of atmosphere prevails in such clubs.
Watch "Underground poker NYC" in order to immerse yourself in the real world of outlaw poker.
10. Killing Them Softly (2012)
Several players gathered for an underground poker game. This event became the start of a story described in the movie "Killing Them Softly".
Suddenly, the intruders burst into the room with the aim to take a big amount of money with them. The robbery became a reason of new problems. A great threat loomed over the entire thieves' community.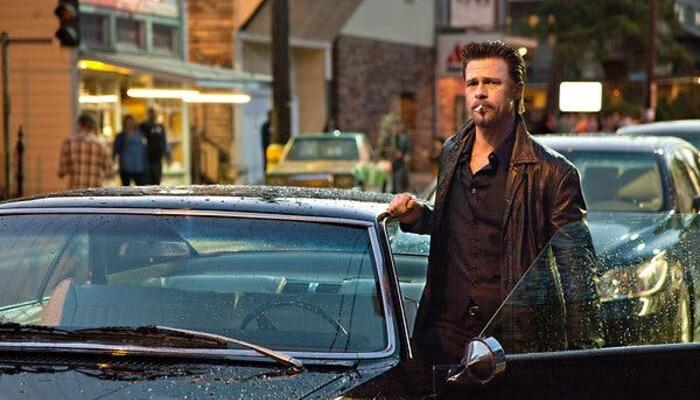 ​
Someone must find the villains in a short time and punish them. As a result, it was decided to seek help from mafioso named Jackie Cogan who was able to manage with this task.
However, even such a professional like Cogan is not immune to failures. He will have to plunge into a world filled with crooks, bandits and murderers.
If you liked this collection, then you may also be interested in the list of poker classics – movies that were made before 2010 and are worth seeing for everyone.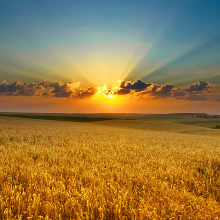 Cardmates journalist, news editor and translator since 2016. Specialization: poker news and review of events.