Top 3 anonymous players who earned $6 000 000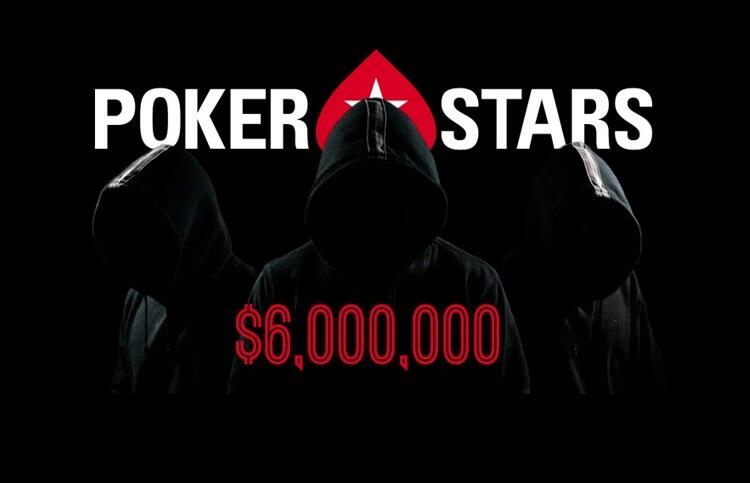 ​
The other day, HighstakesDB site, which has been collecting online statistics on high-stakes cash players for many years, named the top 3 anonymous poker players who became famous for their seven-figure wins. In total, they have earned $6 000 000, and no one knows their real names.
In due course, the now-popular Viktor "Isildur1" Blom was amongst such "anonymous" players. He generated a huge stir in the poker community, so that almost everyone knew his nickname, but you probably haven't even heard about these three guys...
EireAbu – $2 591 915
Little is known about EireAbu: he is allegedly a Dutchman living outside of Ireland. In so doing, the guy is ranked 22nd among the most successful online players, performing at high-stakes. Graph of this PLO expert is as follows: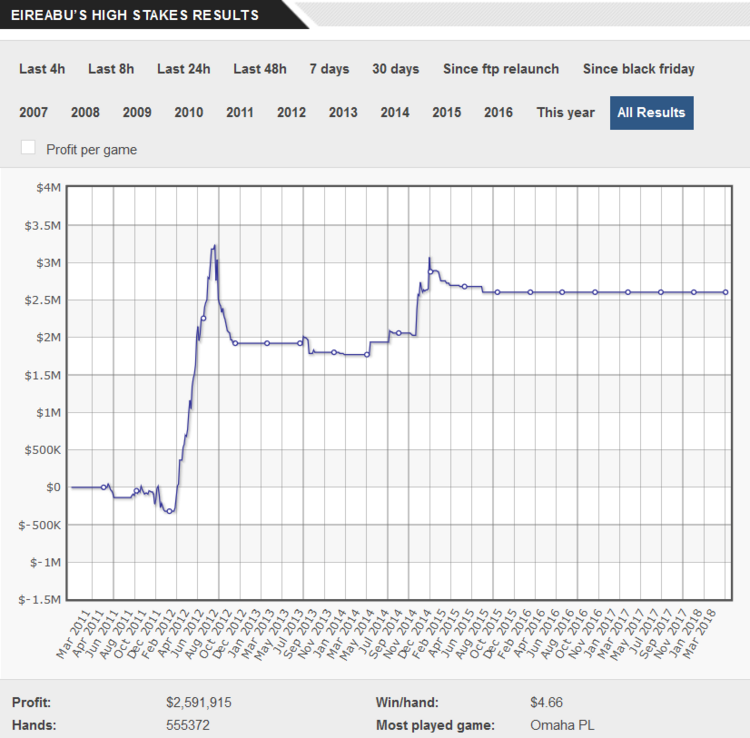 ​
After the events of Black Friday that happened in 2011, EireAbu earned $3.2 million at PokerStars within 18 months, having completed an upswing by winning a huge pot in the hand against Finnish poker pro Jens "Jeans89" Kyllönen: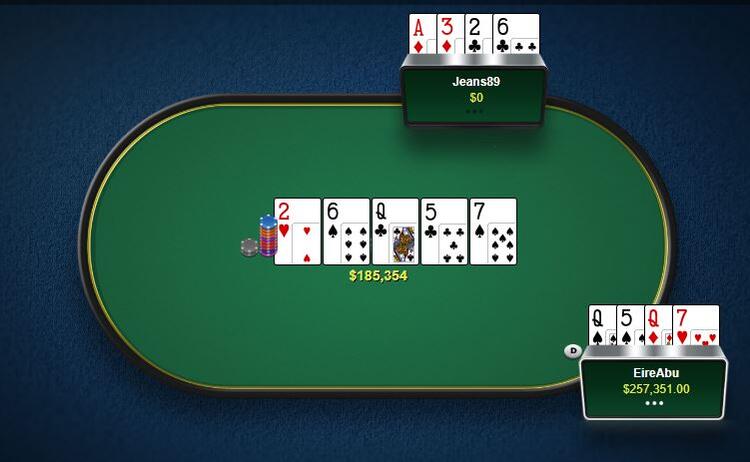 ​
After that, EireAbu suffered a disappointing winter of 2012, as he lost more than a million dollars during that time. He then disappeared for two years, but when the player reappeared, he faced a million upswing. Ultimately, his result stopped at the mark of $2.6 million late in 2015. Ever since, nothing has been heard of EireAbu poker successes.
At various times, there were rumors that Jorryt "TheCleaner11" van Hoof or Jared "Harrington10" Bleznick might be hiding under the EireAbu nickname, but highstakesdb tends to believe that this may be Irish professional Andrew Grimason.
Azn_baller3 – $2 088 435
30th position on the ranking of the most profitable online cash players is taken by azn_baller3, who presumably lives in Thailand. He, like EireAbu, specializes in Omaha games, and according to his poker graph (2011-2014), the player fought his way to the top step-by-step: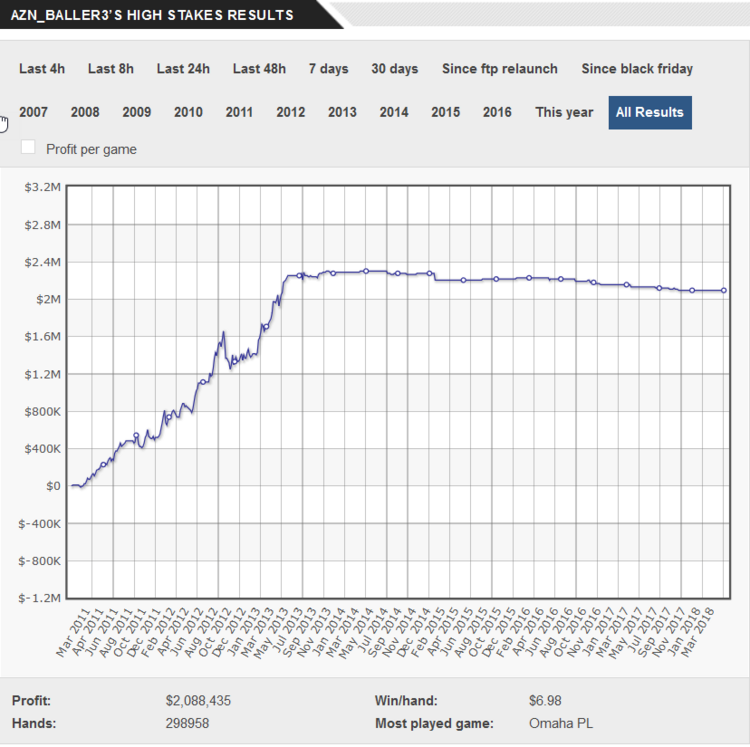 ​
Azn_baller3 could be repeatedly met at the same table with such eminent professionals as Viktor Blom or Ilari Sahamies, which means that he was not afraid to «fight» with these guys.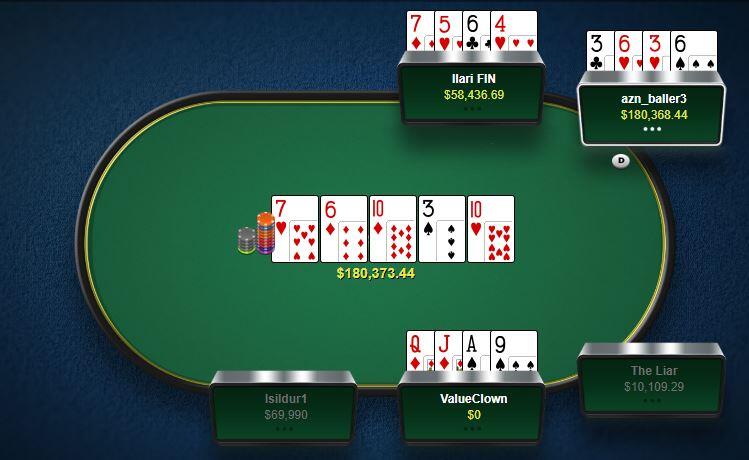 ​
The poker community believes that the Thai poker professional Pakinai Lisawad, whose live earnings exceed $1 000 000, could use this screen name. The guy is registered on Twitter under the azn-baller3 nickname, but he rarely uses this account and has never confirmed his nickname at PokerStars.
RaúlGonzalez – $1 470 632
Even though some well-known football players are fond of poker, it can be stated with confidence that a player with the RaúlGonzalez nickname is not a Spanish football legend named Raúl González.
His poker graph shows $1 470 000 in total winnings, which is not surprising, given the fact that RaúlGonzalez competed with the best poker players and gained the upper hand.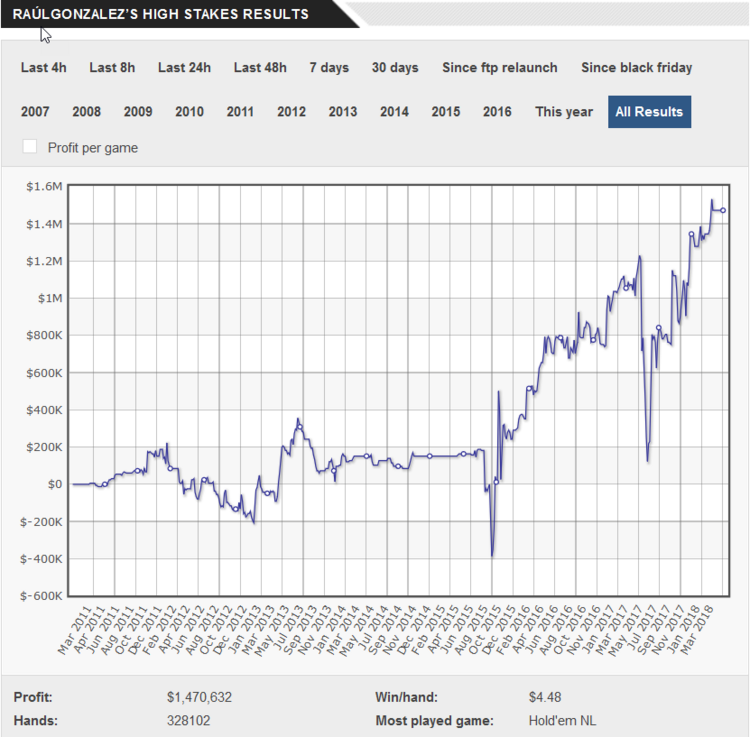 ​
It took him 6 years to reach this result, however, the player then suffered a sharp downstreak and worked hard to returned to the top. According to the player's latest results, he stopped at +$1.47 million in 2018 and entered the top 50 best online players (high-stakes).
RaúlGonzalez won the largest pot in the hand against Isildur at $200 / $400 PLO table.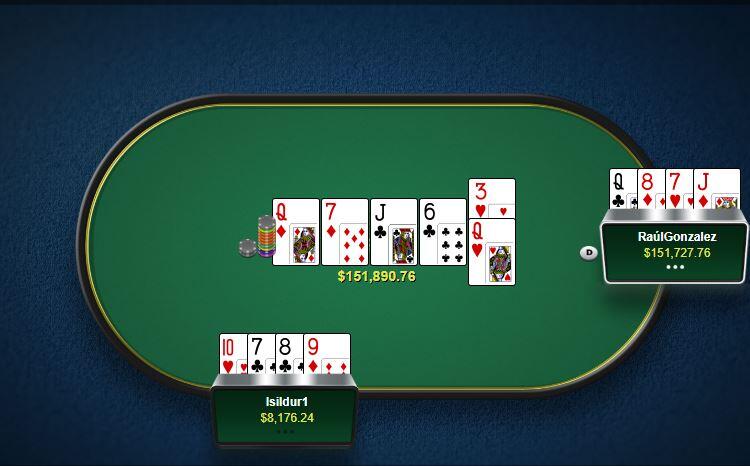 ​
There are many reasons why certain players do not want their real names to be linked to online accounts, and taxation is one of them. This also prevents them from being famous in the poker world, but they, apparently, aren't looking for glory.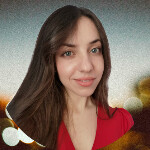 I've been working in the Cardmates team since 2018. Started playing poker the same way most people usually do – socially, with friends and fellow students. I adored those exciting poker nights but never thought my life would be connected with this game, even tangentially.