Top 5 professional Omaha poker players
​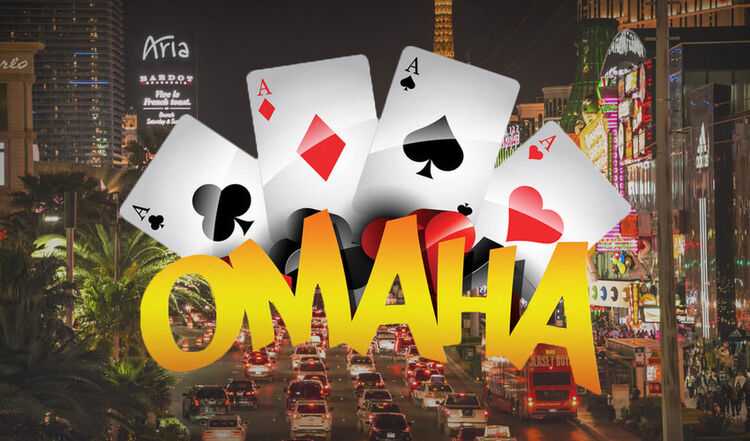 Most people associate poker with No Limit Texas Hold'em, but it is worth drawing attention to other disciplines, for example, Omaha. In terms of prevalence, it is ranked second most popular poker format that has received worldwide recognition through its specific rules and features – dynamics and aggression posed by the higher probability of getting a nut combination and size of the pots.
This variation of poker is perfect for those players who love action and who have no fear of bankroll fluctuations. It should be noted that Pot Limit Omaha (abbreviated as PLO) is a form of Omaha that is most in demand.
A lot of amateurs and poker pros love playing omaha online and offline. We will take a closer look at the top 5 professional Omaha poker players, who you may come across on poker sites or at live tables.
1. Phil Galfond: $2 966 023 and 3 WSOP bracelets
First, let's talk about one of the hottest-performing poker players of our time – Phil Galfond. He has been easily beating powerful opponents both online and offline. Considered by many to be the strongest PLO player, and it isn't just lip service.
In spite of the fact that the guy has succeeded in limit Omaha, it took him several years to master this poker format. During the WSOP 2007, Phil became acquainted with Tom Dwan, who infected him with PLO so that he began to thoroughly study the discipline.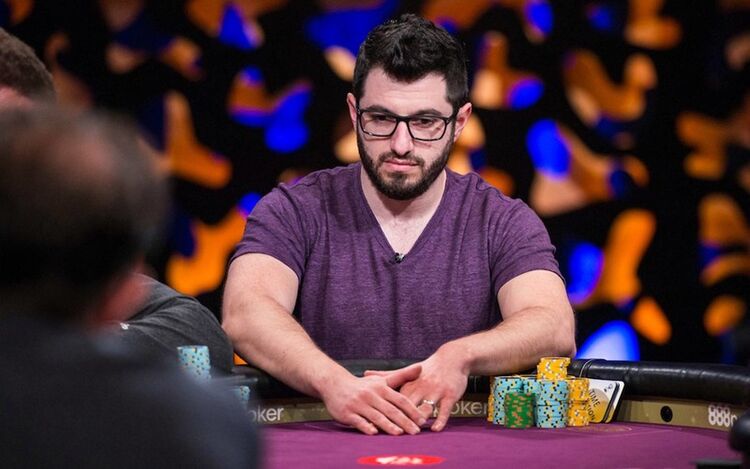 ​
Soon, Galfond became an advanced PLO pro, and his profit was ranged into the millions of dollars. In 2008, the inconspicuous 23-year guy gained his first WSOP trophy (a coveted gold bracelet) after he finished first the $5K WSOP Pot-Limit Omaha and was awarded an impressive $817 00.
In 2018, Phil managed to gain the next bracelet in Omaha format (to note, it was his 3rd WSOP trophy). Galfond emerged victorious in the Pot-Limit Omaha Hi-Lo 8 or Better Championship with a $10 000 buy-in, winning another cool $568 000.
However, Phil did not get bored in-between the bracelets. He appeared on various TV shows, got the WSOP bracelet in the 2-7 single draw discipline (+$224 000), worked to develop his poker room, and, of course, played Omaha at high stakes.
In addition, Phil Galfond has decided to check whether there is anyone in the world stronger than him in PLO. At the end of 2019, the American launched the so-called Galfond Challenge and invited other players to measure strengths in a HU battle at $100/$200 stakes (and above) in his room – Run It Once Poker. You can familiarize yourself with the Challenge details as well as its results in our dedicated storyline.
In recent years, Phil Galfond prefers exclusively online poker. However, one should not exclude his return to offline tables as Phil's game level continues to grow, as do his poker earnings. According to the HandonMob website, the player has earned over $2 966 000 in live tourneys; the exact online profit is unknown but it's much more impressive.
2. Phil Ivey: $31 377 928 and 10 WSOP bracelets
Ranked second on the list, the native of California – Phil Ivey is an experienced poker professional with an impenetrable poker face. Many people consider Phil the most dangerous player, and some of them are even afraid to vie with him at the same table.
The player's appearance is deceiving: sometimes he looks indecisive, too calm, but that's just an illusion that hides a shrewd and aggressive player. At the poker table, Ivey is uncommunicative, composed, and incredibly cold-blooded.
​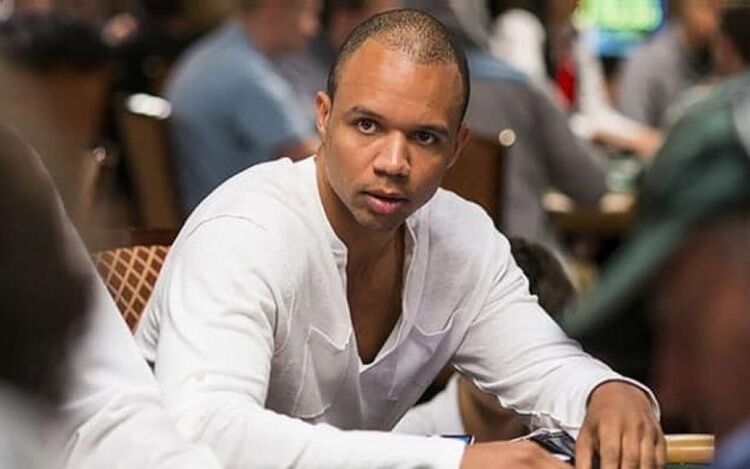 Being a versatile poker player, Phil is a huge fan of omaha card game. By the way, Ivey won his first WSOP trophy in 2000. It was a PLO tournament. Back then, the 23-year-old man defeated poker gurus – Phil Hellmuth and Amarillo Slim. Phil received a gold bracelet and a massive payout of $195 000.
In 2005, Ivey received another bracelet for first place in the $5K Pot Limit Omaha event, which brought the player $635 000 in prize money.
When it comes to Phil Ivey's awards and achievements in poker, the list is not short. To date, there are 10 WSOP gold bracelets on his record, but his main goal is to win as many as thirty WSOP bracelets. Ivey also has one WPT title and three Aussie Millions Poker Championship trophies. Besides, in 2017, the guy entered the Poker Hall of Fame.
Throughout his career, the player has earned over $31 000 000 in offline tournaments and his online poker earnings are also estimated at 7-figure amounts. In addition, he often plays HS cash games. For instance, playing $4K/$8K games at the Bellagio casino has become quite routine for him.
3. Jason Mercier: $19 757 227 and 5 WSOP bracelets

The next is Jason Mercier, a renowned poker player who has recorded many world-level victories thanks to his cool head and innate talent.
An important turning point in Mercier's life was 2008. The young player took down the EPT Main Event, earning over $1.3 million. That victory changed his life. From an online grinder of low limits, Mercier turned into a regular player of expensive offline tournaments.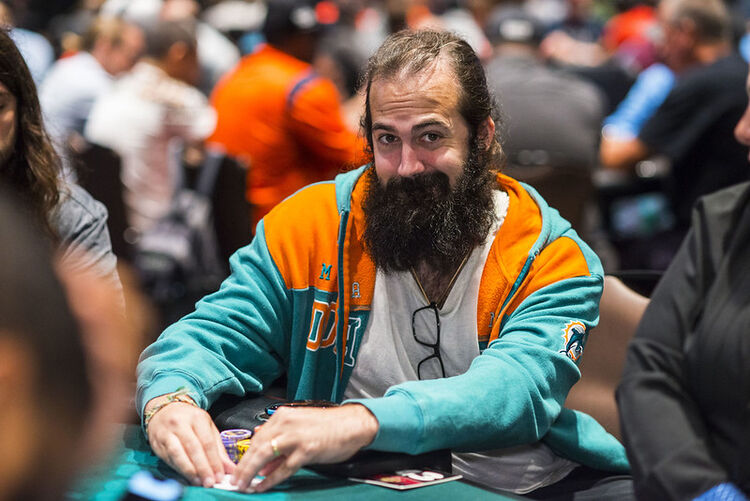 ​
Despite the fact that Jason has made his first money in hold'em, he ranks among the best at playing tournament PLO – this is his favorite form of omaha poker game. According to the player, he started to be interested in pot limit omaha in 2006 but became more serious about the discipline when he tried to become Supernova Elite.
Mercier considers Omaha much more interesting than Hold'em as he plays more hands. However, there is a lack of good poker books on Omaha to improve the game, so Jason has examined it through trial and error. Step by step, the guy developed a personal playing style and everything began to work.
Mercier has achieved impressive results in poker and got many fans throughout the world. His poker trophies include 5 WSOP bracelets, a few WPT and EPT titles, 2 Doyle Brunson Five Diamond World Poker Classic titles (in 2009 and 2011), and victories in other prestigious events. Online, he has repeatedly become a SCOOP and WCOOP champion, winning PLO tournaments. Besides, the guy became the WSOP Player of the Year in 2016
Read also: Top 10 richest poker players in the poker history
It's worth noting that Jason received two of his WSOP bracelets upon winning the $1 500 Pot-Limit Omaha (+237 00) and $5 000 Pot-Limit Omaha 6-Handed (+$619 000) events. It happened in 2009 and 2011, respectively.
As for his recent achievements, later in May 2020, the poker pro recorded his first title of the WPT Online at PartyPoker, becoming the $10 300 Pot Limit Omaha High Roller champion. That victory brought Mercier over a quarter of a million dollars.
According to the HendonMob website, the player has earned almost $20 million in live tournaments, but if you add his online earnings, then the amount is much higher. Speaking of the WSOP All Time Omaha List, Jason Mercier is currently ranked 3rd ($1 796 945).
4. Patrik Antonius: $12 013 263 in live tournaments
Finland's Patrik Antonius is an extraordinary person and well-known online high roller. Despite the worldwide fame, he is an ordinary guy involved in sports, who takes vitamins and strictly follows his diet.
Having made an analysis of what happened to him in life, Patrik came to the conclusion that only poker is able to provide him with money to implement all his plans. Therefore, Antonius started to "learn" poker in the only legal casino in Finland at the time – Casino Helsinki and soon became its regular visitor. He quickly moved from $1/$2 to $2/$4 tables playing his favorite pot-limit Omaha.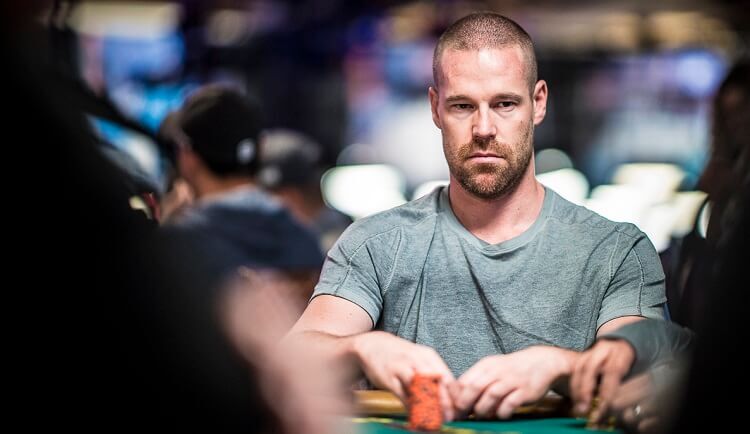 ​
These were Patrik's first steps in poker, which later resulted in becoming one of the best PLO players of our time. Antonius first got in the money of the offline event in 2003: he finished fourth in the $220 Pot Limit Omaha Event at the St Maarten Open and earned $3 480. The poker player also succeeded in online games.
The Finnish man enjoys playing expensive poker games. In 2009, the guy managed to win a massive pot ($1.35 million) versus the young Swedish player Viktor Blom (more known as "Isildur1"). They were playing PLO at $500/$1000 stakes on Full Tilt Poker: Antonius eventually won the hand as he hit a "wheel" (it's straight from Ace to five – A2345) on the flop.
The guy hasn't yet gained a single WSOP trophy, but he got an EPT title for taking first place in the $4 190 Main Event EPT (+$343 365) in 2005. It's also worth mentioning that he repeatedly entered the ITM zone during the WSOP Online 2020 at GGPoker.
Throughout his professional career, Antonius has earned over $12 million in live poker events. The exact amount of his online winnings is unknown, but they are also impressive.
As of February 2021, Patrik tops Finland's All Time Money List; he is also ranked 67th in terms of the general All Time Money List by HendonMob.
5. Ilari Sahamies: millions of dollars in online earnings
Another (high-stakes) legend to be mentioned is Ilari Sahamies. He is also considered one of the most prominent poker players in Scandinavia. Once, the guy has won as much as $1 700 000 in one game session, however, he has lost $2.4 million during another session... well, that's Sahamies all over.
His professional career began in far 2003. Around that time, the guy started to play PLO on popular sites like 24hPoker and PokerStars and those games would bring Sahamies huge winnings. In 2006, Ilari registered with Full Tilt Poker using the "Ziigmund" screen name, and in a few months, he turned into a real online monster playing expensive poker games. That year, the Finnish man made over $1 600 000 at Omaha, HORSE, and NLH tables - his winnings began to be calculated in 6-figure sums.
​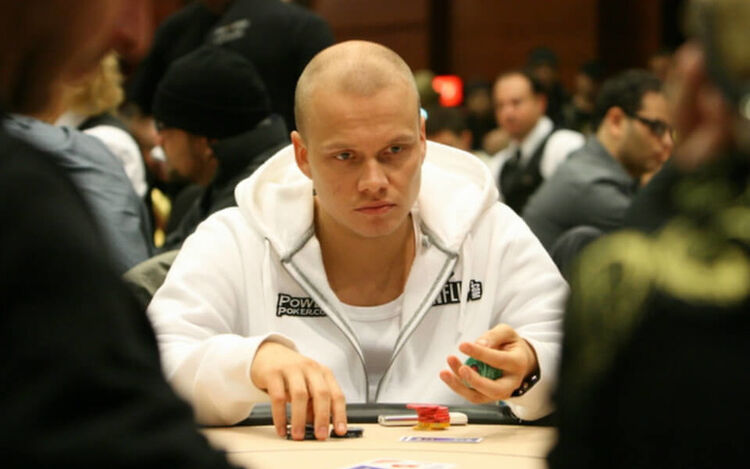 The player started to crush the highest limits, rapidly increasing his bankroll. It should be noted that Sahamies became the first player whose stack exceeded the mark of $1 million.
In 2009, Full Tilt Poker assembled all the high-stakes action: both PLO and NLH tables with $500/$1 000 blinds were a big hit. Ilari Sahamies, known as Ziigmund, quickly became a cult figure among all fans of expensive games. He battled against Isildur1, Tom Dwan, Gus Hansen, and Patrik Antonius. But, nothing lasts forever, and neither did Ilari's upswing.
Sahamies cannot boast of any serious achievements in offline poker. He hasn't yet won a WPT or EPT title in his poker career. He did not manage to get in the money during the WPT series. He either does not have a WSOP bracelet.
Offline, the Finnish high roller's biggest achievement is second place in the ME EPT Barcelona 2012 worth €5 300. Back then he received $773K in prize money, which is his current best live cash.
In accordance with HandonMob, Ilari Sahamies is ranked 8th on Finland All Time Money List; the guy has earned a total of $2 million in live events. However, a lot of people remember his online success.
What poker format do you prefer to play: hold'em or omaha? Who do you consider the best poker player in terms of Omaha poker?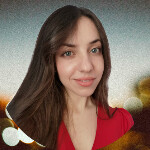 I've been working in the Cardmates team since 2018. Started playing poker the same way most people usually do – socially, with friends and fellow students. I adored those exciting poker nights but never thought my life would be connected with this game, even tangentially.