Two record pots in online poker in 2 hours at GGPoker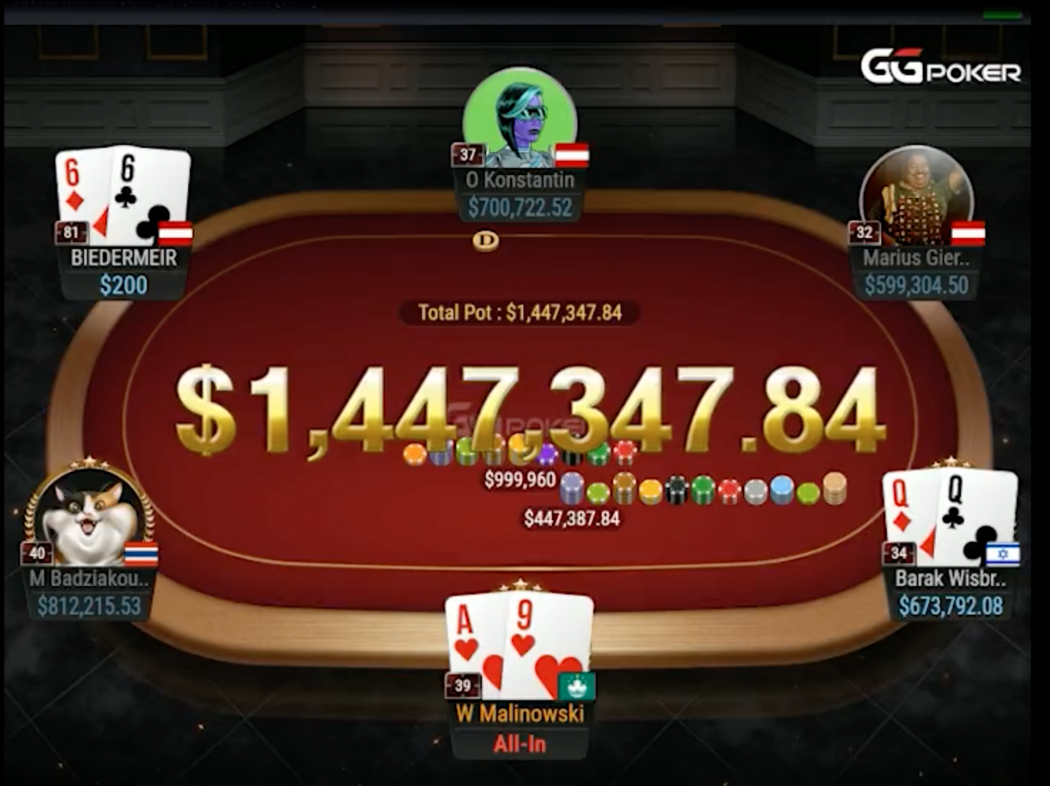 ​
At GGPoker, record-breaking hands in online cash poker games have already been played for many times. Recently, the most expensive hand in online poker was played in the poker room once again.

To be more precise, two record-breaking online pots were played at the nosebleed NL Hold'em cash table in just two hours.
A $500/$1000/$2000 blinds game with Nikita Bodyakovskiy, Viktor Malinovskiy and WSOP bracelet tournament champion from Israel Barak Wisbrod.

Two more well-known players under the Austrian flag also played at the same table: Marius Gierse and Konstantin Osipov. Suddenly, an unknown player from Austria with the nickname "BIEDERMEIR" joined the game at this table.

Read also: Isaac Haxton won Short Deck Super High Roller event at GGPoker
An unknown Austrian made a real action. First, he lost $343 000 in pre-flop all-in with 9♥ 7♦ to Osipov with A♦ J♦ and Bodyakovsky with A♣ K♥. Several interesting poker hands followed immediately.

Then "BIEDERMEIR" together with Barak Wisbrod broke the record for the biggest cash pot online. "BIEDERMEIR" moved all-in on a 3♠ 7♣ 5♥ flop with a Q♣ 4♦ gutshot. He was called by Wisbrod with pocket aces. The turn of 10♣ and the river of 2♠ helped the Israeli poker player win the biggest pot in online poker history of $1 237 880.
GGPoker Twitter: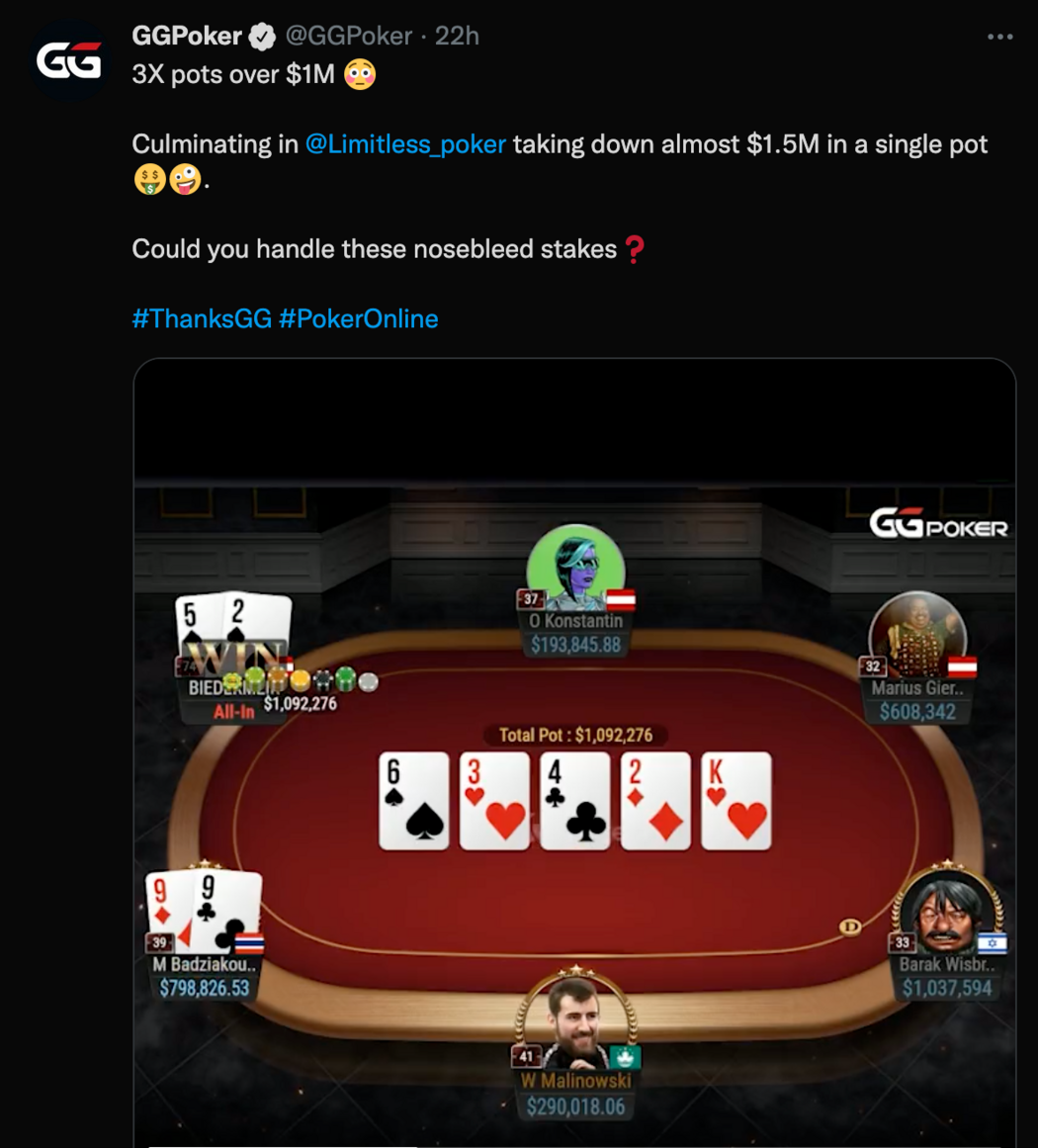 ​
Nevertheless, the Austrian did not stop there and broke his own record soon. In the hand with Malinovskiy and Wisbrod "BIEDERMEIR" played the pot of $1 447 340, which immediately became a new record. The enigmatic player "BIEDERMEIR" lost yet another pre-flop all-in with 6♦ 6♣ against Viktor Malinovskiy with A♥ 9♥ and Barak Wisbrod with Q♦ Q♣.
The following cards appeared on the board 4♠ 9♦ 10♣ A♠ 9♣. As a result, Malinovskiy took almost a million dollars for himself, and Wisbrod received $447 380.
Anyone can watch the broadcast of the game on YouTube:
​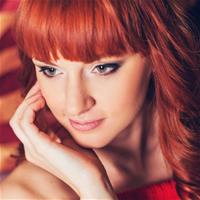 Editor, translator. Part of Cardmates team since 2015. Started playing poker and other card games in high school, played a lot with friends and relatives. While studying at the university, I explored online games on various websites.