Different Types of Poker Games

​
It's seen plenty of fascinating types of poker over the years. Some firmly root in players' hearts, while others quickly fade into obscurity.
Surprisingly, choices aren't limited to playing against fellow players; you can also challenge a dealer.
At first glance, it might appear as a static game with minimal physical exertion from people. However, that's just an illusion. Yes, sitting at a table – offline or virtual – and making bets is not the same as sprinting in a 15-kilogram sports outfit.
Yet, emotions can often run high, reaching their peak when winning a substantial amount or losing it.
Although we can't delve into all variations, we'll highlight the most renowned ones below.
Classifying Main Types of Poker
There are several categories of card games. Each has its own peculiarities and rules, ways of forming combinations, hierarchy of bets, and so on and forth.
| Group | Explanation |
| --- | --- |
| With community сards | Such variants involve shared cards. Participants combine their starting elements with those on the board to create a combination. |
| With an exchange | There are no visible elements (board) here, and making assumptions about rivals' hands with limited information is challenging. One can enhance their holding by exchanging all or some pieces during the draw(s). |
| Lowball forms | Here, victory goes to the individual who collects the weakest combo according to the traditional ranking. |
| With a hybrid set of cards | Each person gets a set of hidden and visible cards from which they need to form a combo. Hence their rivals have some ideas of what they may have. |
| Mixed games | Players switch between formats: from the classic NLHE to those where the low combination wins. In cash games, they change based on a timer or after a certain number of matches played. In MTTs, they shift with each blind level. |
| Exotic versions | Rules, combos and methods of forming them differ significantly from standard norms. They may include additional rewards or bonus points for specific hands. |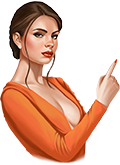 Beginners to note!
Certain variations come in three variants: fixed limit or FL, pot limit or PL, and no limit or NL.

Most Popular Flop-Based Games
Today, Texas Holdem is the best-known form and a prominent representative of flop games. This discipline holds the majority of traffic volume – approximately 90% of tables across most online poker rooms.
The action here always begins with mandatory investments into the pot (small and big blind) – it's a pre-flop stage. Then, each participant receives their starting cards, which they will use throughout the match. Check our poker cheat sheet to know what starters to pay attention to.
Five community pieces (aka "board") are placed face up in the centre of the table during three betting stages: flop, turn, and river. Each street represents an auction, where people fight for the pot – it increases each round and can reach astronomical amounts.
Showdown begins if multiple players remain in battle for the pot after the river. Players reveal their hands and compare their strengths. Victory goes to the individual who has the most superior combo.
This variation typically runs in a 6-max or 9-max format, but fewer people may be at the table.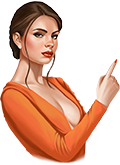 Did you know?
The 2003 WSOP Main Event, where the world's most famous accountant and online poker boom initiator, Chris Moneymaker, emerged victorious, was held in the NLHE format.

Fast-paced Hold'em 6+
Short deck poker was born and became a big hit in casinos in the Far East, particularly in Macau – Asia's poker hub. It is a central format in the Triton series and a favoured variation of pros like Tom Dwan and Phil Ivey.
Rules, hand ranking, betting rounds, and action choices are similar to the original version, but there are minor differences that speed up the gameplay:
items from 2 to 5 omitted;
A-6-7-8-9 represents the lowest possible straight;
flushes outrank full houses, and some platforms consider straights weaker than sets and trips (this requires prior clarification);
SB and BB are absent – all participants post poker ante, and BTN places a bet twice the ante (although there is also a 6+ format with standard blinds).
Omaha & its variations
Generally, Omaha resembles the abovementioned Hold'em but differs in the way we form combinations. Players receive 4 hole cards, but a qualifying combo must include 2 pocket items and 3 pieces from the board. Hence, there are more hand options, which greatly diversifies the gameplay.
Fascinating Omaha Hi/Lo
This variation is nearly identical to the original with one key distinction: two participants typically split the pot. According to the rules, two combinations are considered here:
High – the highest possible combo
Low – the lowest possible combo
The best option in the low category is A-2-3-4-5, while 4-5-6-7-8 is the worst one in this case.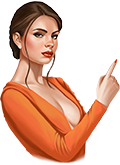 Important notice!
If nobody forms a "low" hand – the entire pot goes to the participant with the best "high" one. If one person simultaneously collects both combinations, they also claim all the chips.

PLO5 and PLO6
Everyone receives 5 or 6 cards preflop, respectively. Yet, they only can use two of them to create their hand. All other rules remain identical to the traditional version.
Courchevel
Represents an engaging variation of 5-card omaha with one unique element: the first shared item is dealt pre-flop (before the opening betting round). There are two options to choose from: regular and hi/lo. Both are captivating but require solid skills, making it challenging for novices to play;
Formats with Card Exchange
The most common types are five card draw poker and its lowball modifications. The main distinctive feature of these games is that they have draw – we are allowed to swap any number or keep the hand in its original state. However, there are other characteristics:
no board;
5 pocket elements are dealt all at once;
from 2 to 5 participants, but can be 6 as well;
fewer betting circles;
1 to 3 draws (exchanges) are allowed;
traditional ranking is taken into account, so the strongest combo wins.
Lowboll addition
Options: 2-7 single, 2-7 triple draw, Badugi (Korean lowball). A royal flush is not valued here; instead, hands of the "low" category (the weakest ones) are favoured.
Variation
Pocket items
Exchanges
Betting rounds
Winning hands
single draw

5

1
2

low

triple draw

3

4

badugi
4
Games with Hybrid Set of Cards
This category covers options where gamblers receive seven elements. Three of them are hidden, while four are visible to everyone. Notably, there are no shared items here – each player has a personal set of cards. Your goal remains unchanged, a qualifying hand traditionally contains only 5 pieces, and betting proceeds clockwise.
Stud
The main characteristic of 7 card stud is five betting rounds, but you won't find the familiar flop, turn, and river here. Mandatory bets are represented by ante. Each participant starts with two private cards and one open. In total, everyone possesses seven figures: four dealt face up and three – face down. Aces can be either high or low pieces.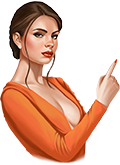 By the way
There are also 5-card and hi-lo formats, but they are less popular than the abovementioned one. The fundamental gameplay principles remain intact.

Razz or 7-Card Stud Low
If you feel that luck isn't on your side, be sure to give Razz poker a shot as here people emerge victorious with the best "low" combo. Additional nuances include:
straights and flushes do not count;
the worst exposed figure is a king, as aces are only taken as 1;
the weakest possible combination is 5-4-3-2-A (a so-called five-low).
Mixed Games for Versatile Players
The first item on the list is HORSE poker – it brings together different formats into one game:
H – Hold'em FL
O – Omaha Hi Lo
R – Razz (7 Card Stud Low)
S – 7-Card Stud (High)
E – 7-Card Stud Hi-Lo (Eight or Better)
We play one match of each discipline in a fixed limit format and according to the above order.
8-Game Mix or T.H.O.R.S.E.H.A.
To excel in a mixed format, you should have a solid grasp of all variants included and differences in their rules/strategies: NL & FL Hold'em, Omaha (regular & hi-lo), stud (regular & hi-lo), razz, and lowball. Such mastery is attainable primarily by seasoned regs.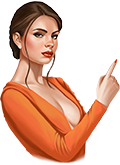 Did you know?
Bracelet tournaments in the Eight Game Mix format are part of the WSOP schedule. Phil Ivey won such a competition in 2014, adding nearly $167,000 to his overall winnings.

Exotic Poker Case Choices
Chinese poker has little similarity to the classic forms; it's more like a 'solitaire.' There are no betting rounds, board and standard pot to compete for. Combinations and methods for making them have survived.
It accommodates 2-4 players, each receiving 13 cards that must be arranged in 'boxes.' In the bottom box, we should place the strongest hand, in the middle box – the second strongest one, and in the top – the weakest one.
Points, referred to as 'units/kushi', are awarded for forming combinations. Violating their hierarchy in the boxes results in an immediate loss, rendering the hand 'dead'.
Player vs dealer clash
It's 3 card poker, where gamblers compete directly against a dealer. Before the round starts, we must place an ante. The dealer gives three items to themselves and each participant. Players' holdings are visible, while the croupier's one is face-down. We can either bet or fold after examining our hands.
How to beat the croupier? They must have QQ or better. If their composition is weaker and several participants are active, they compare combos between them. Determining victors follows the standard scheme.
Best places to explore different variants
That's it. We've discussed the most popular types of poker, but it doesn't imply they are the best. Begin with Hold'em, and then proceed to explore other variants.
FAQ
🃏 Are there different types of poker?
Yes, there are numerous variations, ranging from classics to exotic ones. Each has unique characteristics and rules – we've listed the most played ones in this article.

🎭 What is the most popular type of poker?
Being a relatively young adaptation, Texas Hold'em is seen as the most popular both online and offline. It typically covers around 90% of a random room's traffic.

💪 What is the hardest type of poker?
For a novice, any form may appear challenging. Yet, many gamblers note that seven card stud demands robust skills due to the absence of a shared board. Mixed games can also be listed here, as they require a good understanding of multiple formats.

You gave this material a grade 5 from 5: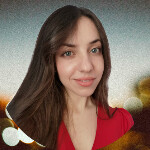 I've been working in the Cardmates team since 2018. Started playing poker the same way most people usually do – socially, with friends and fellow students. I adored those exciting poker nights but never thought my life would be connected with this game, even tangentially.