Types of tournaments at GGPoker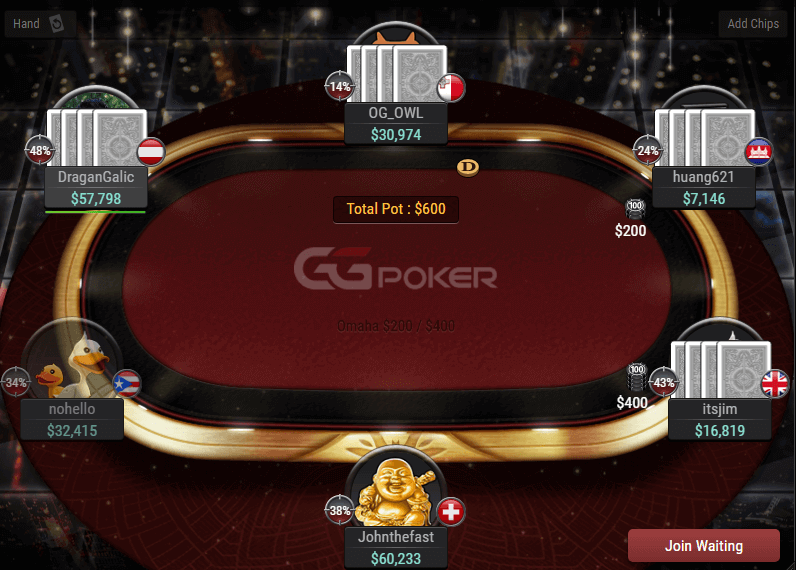 ​
GGPoker serves a great variety of tournaments to suit all tastes. We've prepared the article containing information on the tourneys available in the game client of the poker room for you not to get lost in the lobby. To take part in the tournaments, you have to register at GGPoker first.
The events are held in different formats and with various range of entry fee. Players who can't afford to cover certain buy-ins can enter the desired tourney through satellites, running on regular basis.
It's worth noting that the guarantees of all GGPoker tournaments double on Sundays. So don't waste your time: chose an event and win big!
Daily Guarantees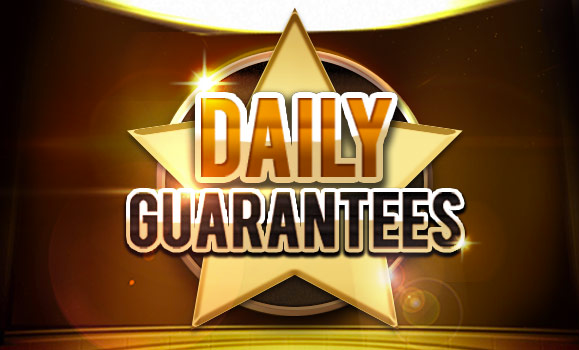 ​
GGpoker holds Daily Guarantees Series, which includes tournaments of different poker formats, providing big guarantees, totaling to $100 000 every day.
The series has Daily Hyper (with $5-$20 buy-ins), Daily Turbo ($5-$100), Daily Big and Daily Deep Stacks that can be found in the game client of the poker room (Tournaments – Daily GTD).
Daily Main Events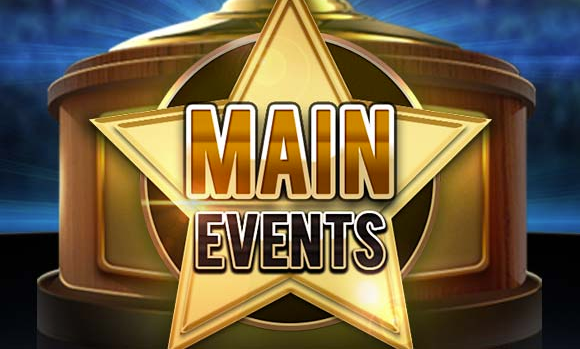 ​
Take part in the Daily Main Events from GGPoker and enjoy fighting for your part of the total prize pool, amounting to $70 000, every day. These tournaments are carried out at different levels – buy-ins range from $22 up to $250.
| Event | Buy-In | Guarantee | Time (UTC) |
| --- | --- | --- | --- |
| Daily Main Event $250 | $250 | $20 000 | 19:30 |
| Daily Main Event $125 | $125 | $20 000 | 18:00 |
| Daily Main Event $88 | $88 | $20 000 | 16:00 |
| Daily Main Event $55 | $55 | $12 500 | 15:00 |
| Daily Main Event $33 | $33 | $9 000 | 13:30 |
| Daily Main Event $22 | $22 | $6 000 | 12:00 |
If the given buy-ins are expensive for you, then qualify for the Daily Main Events via the satellites for only $2.20.
High Rollers Tournaments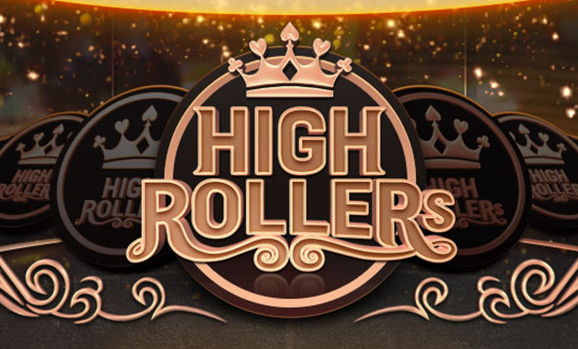 ​
If you like to play at high stakes, then High Roller tournaments would be perfect for you. These daily events provide large guarantees, totaling to $125 000 (per day), and lots of action at the game table. The buy-ins vary from $210 up to $1 000, meaning players can select a tourney according to their bankroll. They are held Monday through Saturday, and on Sundays, there are special events Sunday High Rollers with doubled warranties.
You can also take part in any High Rollers tournament through the satellites that are conducted during the week.
Bounty Hunters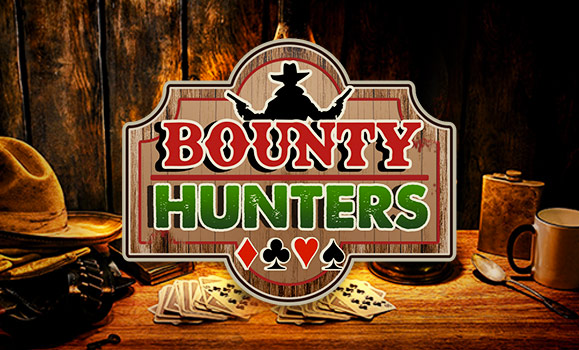 ​
Bounty Hunters is a series of poker tournaments where participants earn money (bounty) for each player they knock out of the event in addition to payouts based on their finishing position.
Such tourneys run in the poker room on daily basis from 0:30 to 23:30 (UTC) in the format of progressive knockout, giving you the chance to get big money for eliminating opponents.
On Sundays, all Bounty Hunters guaranteed prize pools are doubled.
Omaholic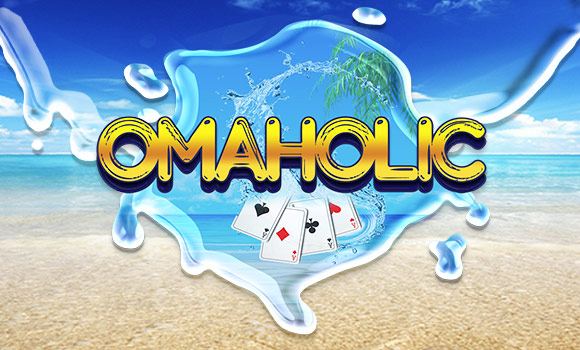 ​
Are you bothered of playing Hold'em events and want to bring more action into your life? Check out Omaholic tournaments at GGPoker, you will definitely enjoy them.
These tournaments are presented in three formats: Freezeout, Rebuy and Bounty. The buy-ins are as follows: $1, $5, $11 and $22. There are also satellites to join the Omaholic tournaments, taking place on regular basis.
The period of late registration lasts 60 minutes. Re-entries are available during the late registration only.
Chinese Zodiac Series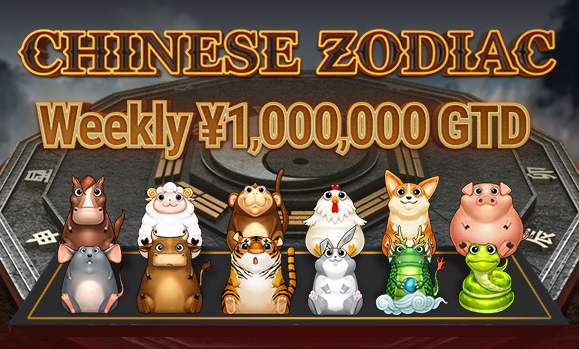 ​
For fans of crazy action, GGPoker hosts Chinese Zodiac Series, which contains 12 tournaments, held daily from 10:00 to 15:30 UTC. By winning any of these events, you receive special avatars that correlate to animals of Chinese Zodiac (on top of prize money).
The tourneys are provided in No Limit Hold'em format (Bounty, Turbo, Freezeout) with buy-ins ranging from ¥20 to ¥800. The weekly guarantee of the series is equal to ¥1 000 000.
Zodiac Main Event with ¥388 buy-in and ¥188 000 guarantee is carried out every day at 12:00 (UTC).
Please note that the Chinese Zodiac tournaments are played in CNY (China Yuan Renminbi). There is also possibility to enter the given events with USD, but your funds will be automatically converted into CNY when paying buy-in.
Phoenix Rebuys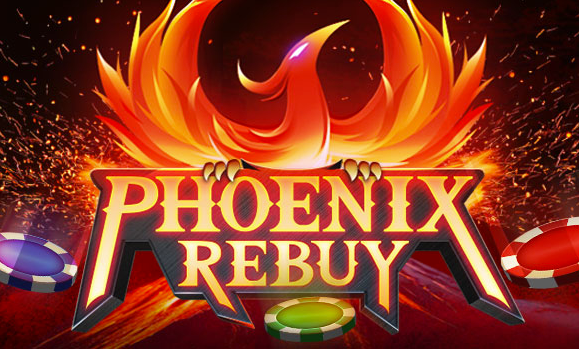 ​
These exclusive tournaments give players an opportunity to get back in the event during an extra period, which makes your game even more exciting. Thus, you are able to rebuy for 300% of the initial stack after the first rebuy period ends.
The rebuy period lasts 120 minutes (up to level 10) while double rebuy is available at levels 11-14; late registration is open for 80 minutes after the start.
It's possible to resurrect your life in the tournament 4 times a day, as GGPoker holds only four such events within 24 hours. The lowest buy-in is only $0.20, and the most expensive tourney will cost you $10.
| Event | Buy-in | Guarantee | Time (UTC) |
| --- | --- | --- | --- |
| Phoenix Rebuy $5 | $5 | $800 | 12:00 |
| Phoenix Rebuy $0.20 | $0.20 | $100 | 14:00 |
| Phoenix Rebuy $10 | $10 | $1 500 | 16:00 |
| Phoenix Rebuy $5 | $5 | $800 | 18:00 |
T$ Builder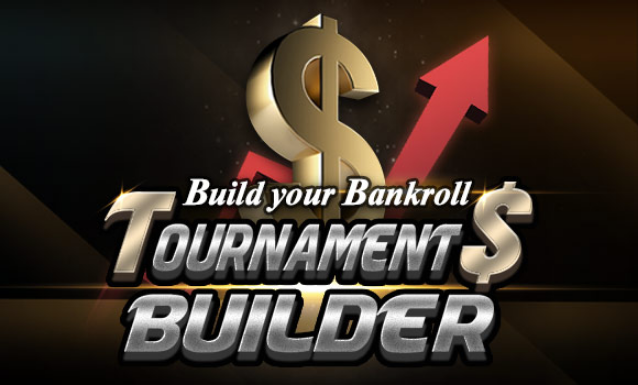 ​
GGPoker invites you to participate in the T$ Builder tournaments, where prize money are awarded in T$ (tournament dollars) – special currency of the room. Players can use these dollars to cover the entry fee of any GGPoker event they want to play in, both partially and fully.
The poker room doesn't charge any fee, meaning that the whole buy-in amount is used to form the prize fund. T$ Builder events take place every 30 minutes, so you have more chances to build your bankroll. They are of the following buy-ins: $1, $2, $4 and $8. The late registration period lasts 15 minutes after the launch.
As you can see, tournament players have a big choice of events to play at GGPoker. If you haven't created an account in this poker room yet, then hurry up to sign up and get a welcome bonus of up to $600.
You gave this material a grade 5 from 5: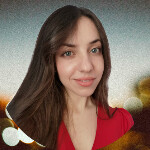 I've been working in the Cardmates team since 2018. Started playing poker the same way most people usually do – socially, with friends and fellow students. I adored those exciting poker nights but never thought my life would be connected with this game, even tangentially.