Unique Splashes and other updates at GGPoker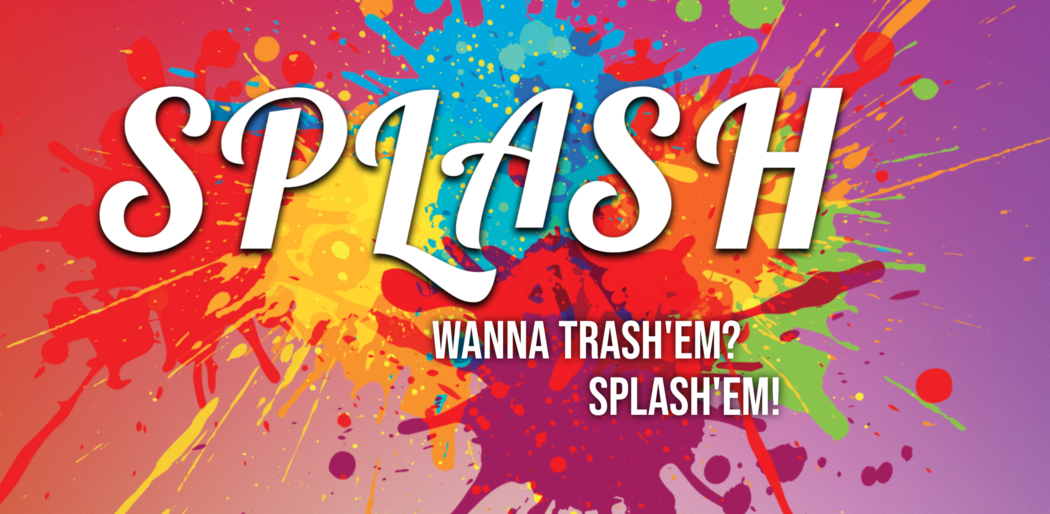 ​​The top poker room of GG Network GGPoker has introduced new interesting features since May 27th. The changes are about gameplay and they add fun as well as essential features to the game.
Splashes to throw
It's worth starting with the main novelty in the form of throwing various objects at opponents. A feature called "Splash" is somewhat similar to "Throwables" on PokerStars, but in this case, throwing items is available under certain conditions.

The poker player will be able to throw an item at the player to whom he lost a significant part of the stack. There are only two items available at the moment: a bucket of water and an egg.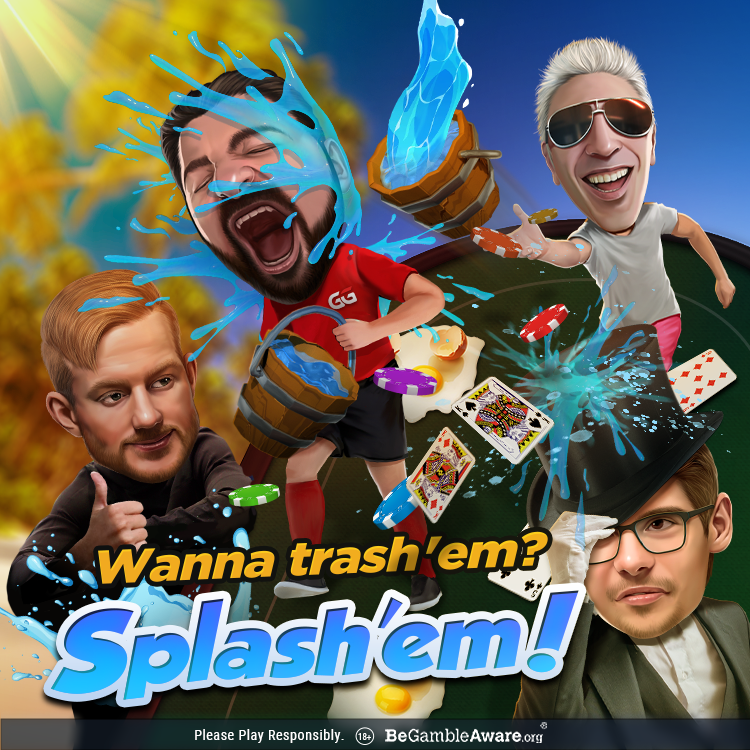 ​
In the case of a bucket, the opponent will see an animation where the screen is flooded with water. If you throw an egg at an opponent, the enemy will see the animation of a broken egg. Thus, the developers give players the opportunity to "let off steam" in the event of an offensive cooler and the loss of a huge part of the chips at the table.
Read also: Mystery Bounty at GGPoker: new tournaments​
Likes and dislikes
However, this is not all. The actions of this or that player can now be evaluated with the help of like or dislike. In this case, even the player who does not participate in the hand can put an estimate to it. For example, if you didn't like your opponent's donk bet, or if he bluffed desperately and forced you to fold, you can show how you evaluate his action.
EV Cashout
And the last but not the least interesting feature implemented by the GG network team is EV cashout. The opportunity to take money before the players reach the showdown will be available to the poker player in case of an all-in and no less than 60% equity of the hand. This means that if you and someone else shoved after the flop, the cards were revealed and you have 60% or more equity, then you can take the money before the river and thus insure yourself against a bad beat. Naturally, this amount will be less than the amount of the pot, but for many players it will be a kind of a safe net. The feature is available in all cash games.
The choice of professional players

GGPoker
1. Players must be aged 18 and above to participate in this promotion.
2. Welcome Bonus and Honeymoon promotion for new players only over a limited period .
3. Welcome Bonus only available to new players that make an initial deposit. The minimum deposit necessary to obtain a matched bonus is $10, or if a player chooses the $100 in rewards the minimum deposit necessary is $20.
4. $50 Free Play offer made up of $52.50 in free All-In Or Fold SNG tickets from Welcome Bonus and $2.50 in free tickets from Daily Freebie.
5. Free tickets automatically credited to eligible players' accounts over a six day period.
6. A 100% matched deposit bonus worth a maximum of $600 can be claimed by players selecting 'Match Bonus' when making their first deposit(s) over a limited period.
7. Bonus cash is released at a rate of $1 for every $5 paid in net rake/tournament fees.

GGPoker standard rules apply. Play responsibly. www.begambleaware.org.

A

Available for players from your country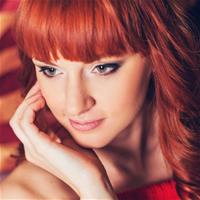 Editor, translator. Part of Cardmates team since 2015. Started playing poker and other card games in high school, played a lot with friends and relatives. While studying at the university, I explored online games on various websites.