What connects Tom Dwan and Jean-Robert Bellande?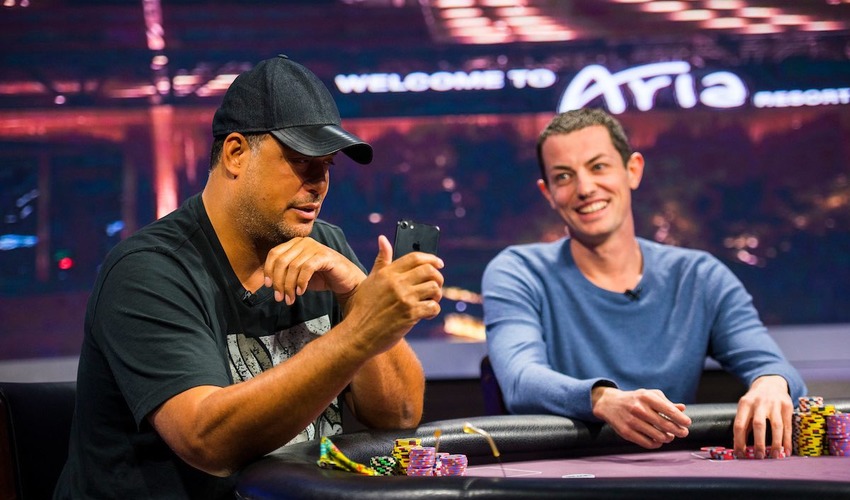 ​
The other day, an interesting fact about the personal life of professional poker players Tom Dwan and Jean-Robert Bellande was discovered on Wikipedia.
The new «fact» appeared on their Wikipedia profiles. It stated that Dwan and Bellande, who had been dating for a long time, got married in 2018. They also allegedly adopted two children from Malaysia.
​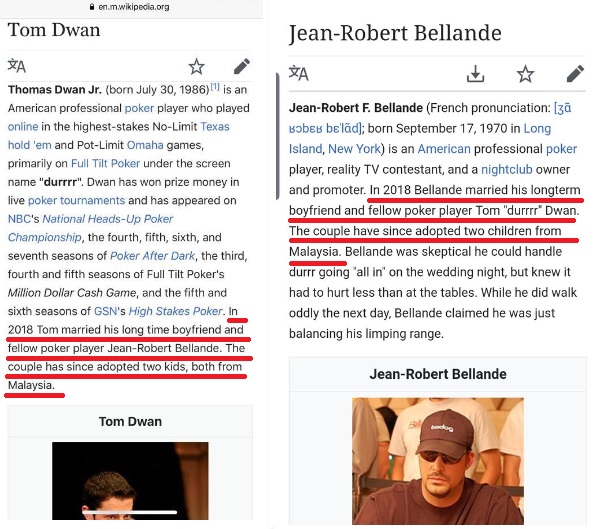 Tom shared a screenshot from Wikipedia on his Twitter page, having written an appeal to his real wife Bianca: «Sorry you had to find out this way».
As you know, Wikipedia is a free encyclopedia that any user is able to edit. The reliability of information is checked and confirmed (or disproved) by other readers and moderators. Therefore, it is not strange that such a situation happened. It was probably someone's joke.
The information about the poker players' «romantic relationship» has already been deleted from Wikipedia pages.
In sober fact, Tom Dwan and Jean-Robert Bellande have friendly relations. In addition, both poker players are married. Tom Dwan showed his wife quite recently – it is a blond beauty named Bianca. As for Bellande, the guy has never made a secret of his relationship. His wife gave birth to twins this year.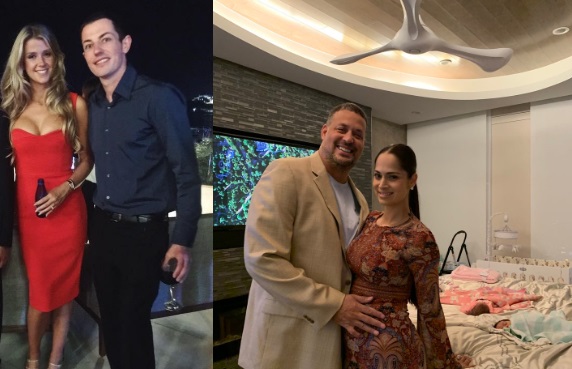 ​