What is equity and how to calculate It
What is equity in poker? To make the best decision: raise, call, or fold, you should know the probability of winning this hand at the showdown. Watch the video to know how to calculate equity in poker: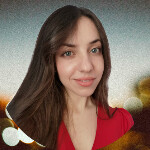 I've been working in the Cardmates team since 2018. Started playing poker the same way most people usually do – socially, with friends and fellow students. I adored those exciting poker nights but never thought my life would be connected with this game, even tangentially.