Where to download and how to install a layout for Partypoker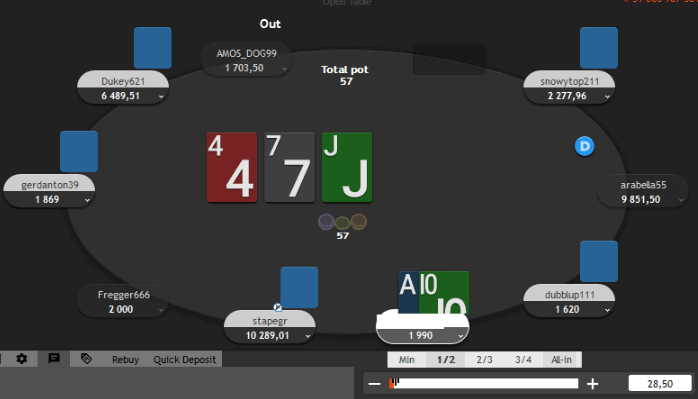 A layout is a special program that changes game table design in the poker room. A player is able to change an exterior view of the cards, color scheme, fonts and other graphical elements.
Similar programs are usually used by poker players who play in the several poker rooms simultaneously, in order to achieve greater comfort while multi-tabling and to reduce an eye strain.
Free layout for Partypoker
You can find a lot of different options on the Internet, but layout from TheSameLayout website is very popular in the poker community.
The layout has charmed everyone with its simple design and easy installation that takes just a few minutes from the player.
Guidance to install free layout for Partypoker
1. Download an installation file from the website mentioned above.
2. Then run the file as administrator.
3. In an open window, specify the settings:
Language: English;
Version: Free or Prime (paid);
Poker network: BwinParty;
Room: Party.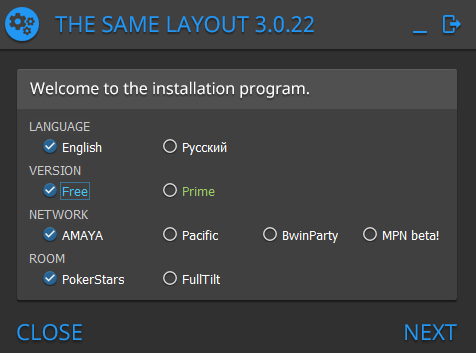 4. Implement the tips and click on «Next».
5. Agree to store the file into a given folder or select another folder to install the layout and press «Next».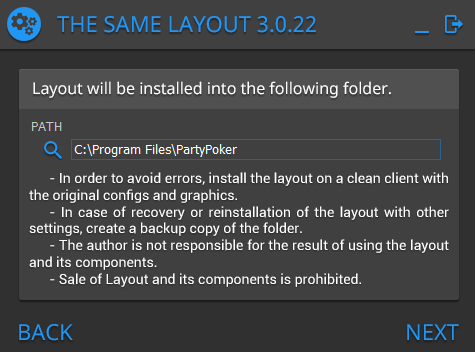 6. Adjust the layout as it is comfortable for you and click on "Install".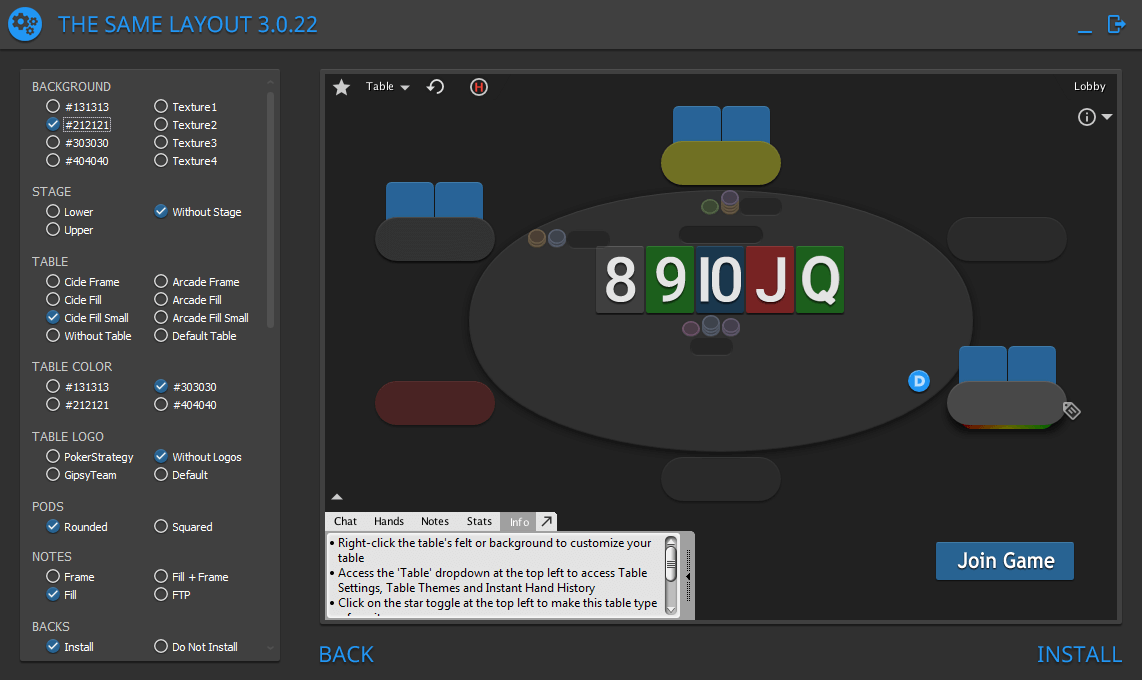 7. After the installation is complete, follow the tips to set up the Partypoker client, and then press "Close".
8. Partypoker Layout is installed and ready to operate.
Layout installation tips:
Run and install layout as administrator.
You need to reinstall the layout after the client of the poker room is updated.
The layout should be installed on a clean version of the client.
Just to be safe, you can create a copy of the Partypoker client folder before installing the layout.
Paid layout for Partypoker
There are specialized projects that are developing and selling convenient layouts for poker rooms. Usually, the price of such a product varies from 15$ to 50$ and depends on uniqueness and complexity of development.
A poker player is also able to acquire cards for partypoker, chips and different table themes.
You can buy layouts on the following websites:
Is it allowed to use layouts for the game at Partypoker?
A definite answer – yes, it is. The layouts usage does not violate the user agreement with Partypoker, therefore it is absolutely legal.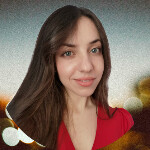 I've been working in the Cardmates team since 2018. Started playing poker the same way most people usually do – socially, with friends and fellow students. I adored those exciting poker nights but never thought my life would be connected with this game, even tangentially.