Where to play Hold'em 6+? Poker rooms that provide Short Deck Poker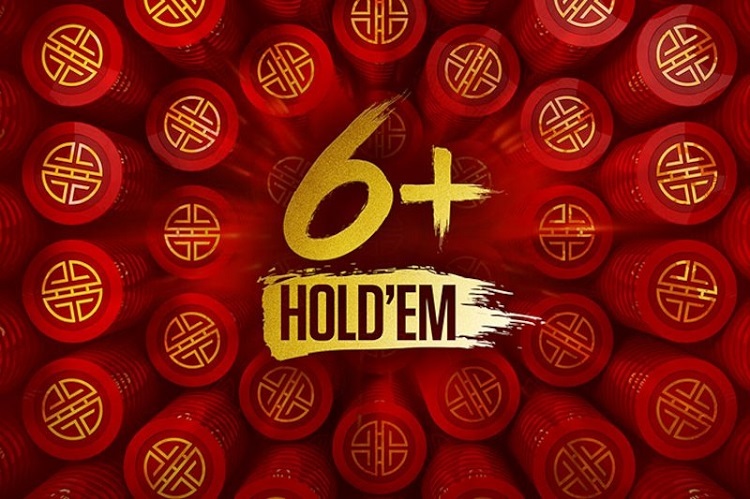 ​
Short deck poker is becoming very popular, and players from all around the world are studying the strategy of Holdem 6+. The main difference between this type of poker and Texas Hold'em is that such cards as 2,3,4,5 are removed from the deck.
This type of poker is also called Short Deck Poker. Due to the short deck of cards, the probability to collect one or another combination in Hold'em 6+ is different from Texas Hold'em. Therefore, the range of combinations in Short Deck Poker is not the same as in classical poker. The lowest straight consists of A-6-7-8-9.
Many poker rooms provide short deck poker both at low and high stakes.
Hold'em 6+ at PokerStars
At the beginning of 2019, 6+ hold'em appeared at PokerStars. You can find this type of poker in "6+ Hold'em" tab. At PokerStars, short-deck poker is held at the 6-max tables. The players don't have an opportunity to choose the table for play, as there is a "blind lobby" system in Hold'em 6+ at PokerStars.
You can only choose a buy-in and the system will automatically seat you at one of the tables of this limit. Short-deck poker is carried out at the limits starting from NL2 to NL20 000. At PokerStars, there was a trial launch of spins in 6+ hold'em format, but this idea was put aside. So if you are interested in how to make money at PokerStars, you can try this relatively new format of shortdeck.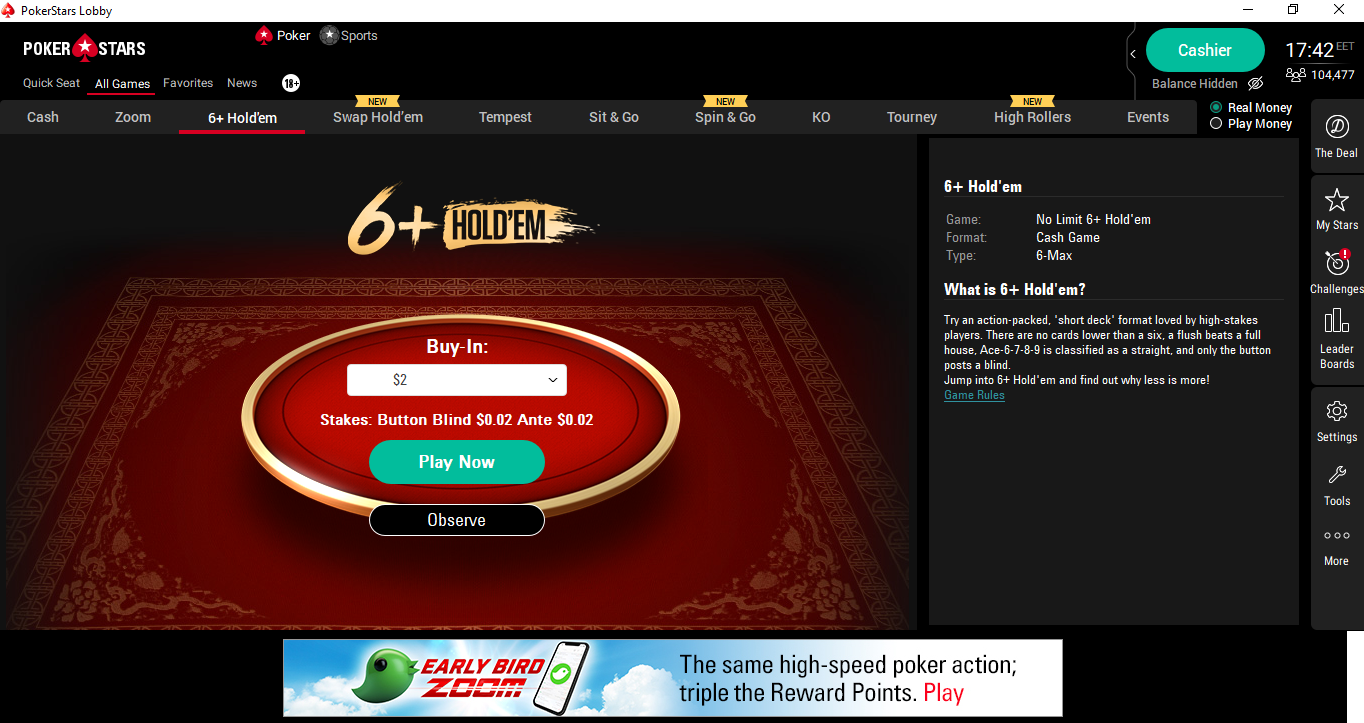 ​
Hold'em 6+ tournaments appeared at PokerStars in the spring of 2019. The events are held with different levels of entry fees.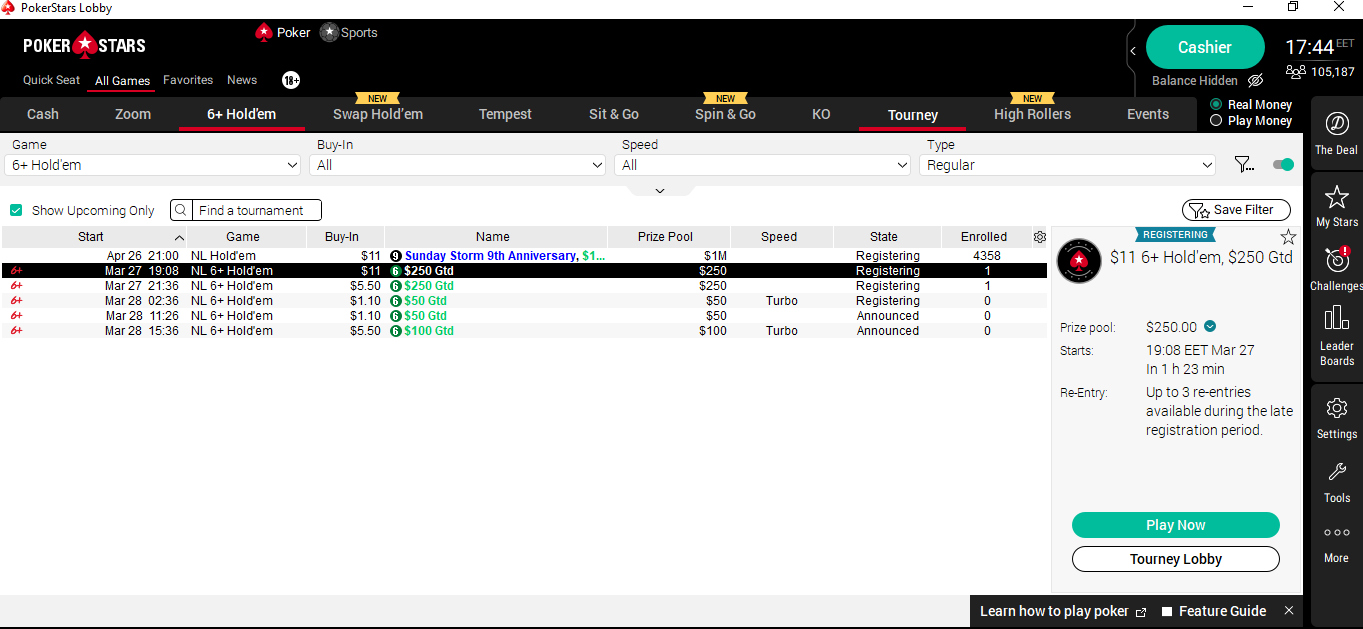 ​
The features of Hold'em 6+ at PokerStars:
you cannot choose the opponents;
there is a cash-game and tournament format.


Hold'em 6+ at PartyPoker
In April 2019, poker with short deck appeared at PartyPoker. This poker room provides Short Deck Poker at the limits starting from NL2 to NL5 000. When playing 6+ hold'em, there is a possibility to use partial withdrawal from the cash table.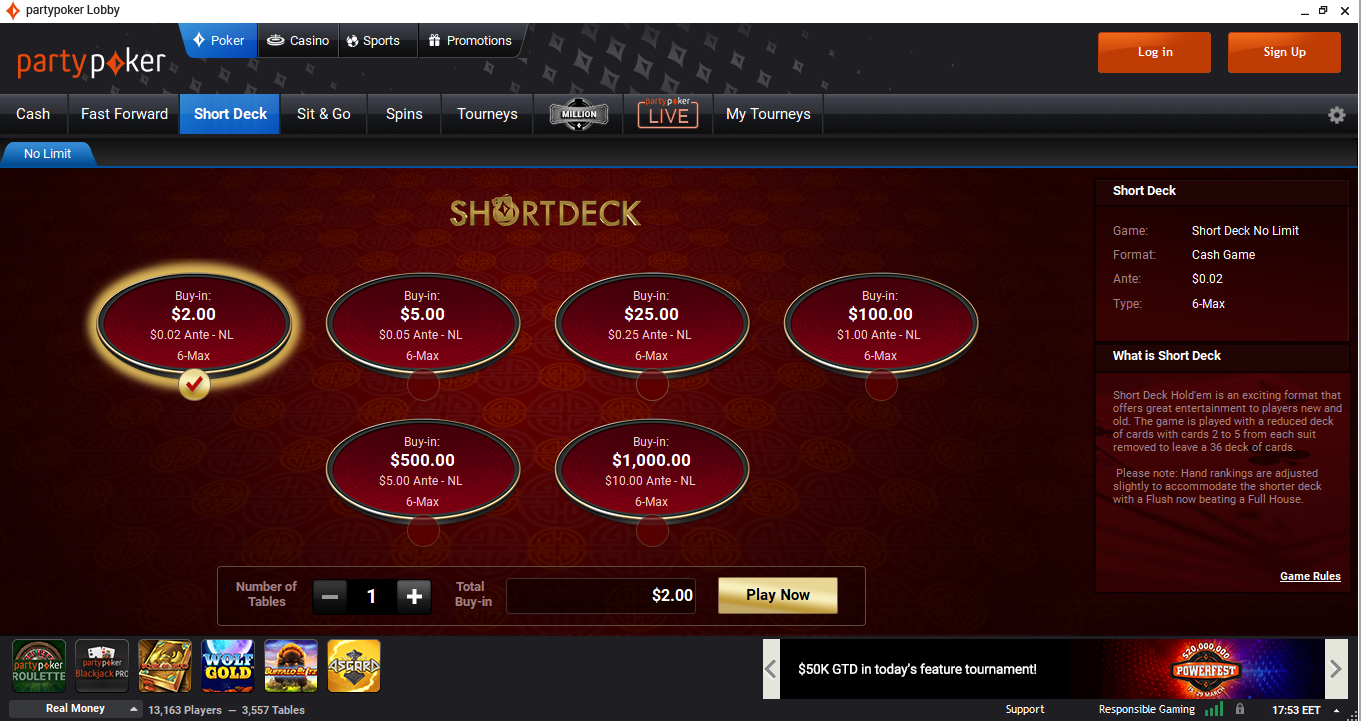 ​
The features of Hold'em 6+ at PartyPoker:
you can cash the part of stack until the end of the game;
you can not choose the opponents.


Hold'em 6+ at GGPoker
Since November 2019, GGPoker (like other poker rooms of GG Network) provided an opportunity to play poker with a short deck. On that occasion, the poker room even held a promotion in which $140 000 were raffled.
You can play the cash games at various limits: from ¥50 to ¥100 000. Short Deck Poker tournaments are carried out with the buy-ins from ¥50 to ¥250. There are several poker events with a short deck per day.
The features of Hold'em 6+ at GGPoker:
poker game with a short deck is held in yuan renminbi;
the game takes place at 5-max tables;
in addition to playing for money, there are 6+ hold'em tournaments.
Hold'em 6+ at iPoker
In the iPoker network, Short Deck Poker game is held at the five limits. The game activity at low stakes is much higher than at the high stakes. The peak time for play is evening on weekdays. Most of hands (40-60%) reach the flop.
Holdem Manager doesn't operate at IPoker. In order to display HUD, it is needed to use Poker Tracker. The poker rooms such as TitanPoker and Betfair are included in the network.
The features of Hold'em 6+ at iPoker:
the game is carried out at the limits no higher than NL100;
you can also play Short Deck Poker at Americas Cardroom, PokerMaster, PokerKing and several other poker rooms.