Without poker I gravitate towards my girlfriend and my life
I truly and honestly love the game of NL Hold'em, a bit too much probably, however strangely I've not missed playing. It's been a nice relief for a while actually and I've found that a break from playing has led me to a greater focus on my own life in the pre run up to Christmas and opportunity to center my attention around my personal relationships with the people I care for around me.
Christmas presents sent home to my family and by this weekend the missus' gifts (written down by her to make sure I don't by anything pointless for her again this year!) will also be bought and placed under the tiny plastic Christmas tree. My Christmas wish this year? To win $10,000 playing poker in 2021. I think it can be done.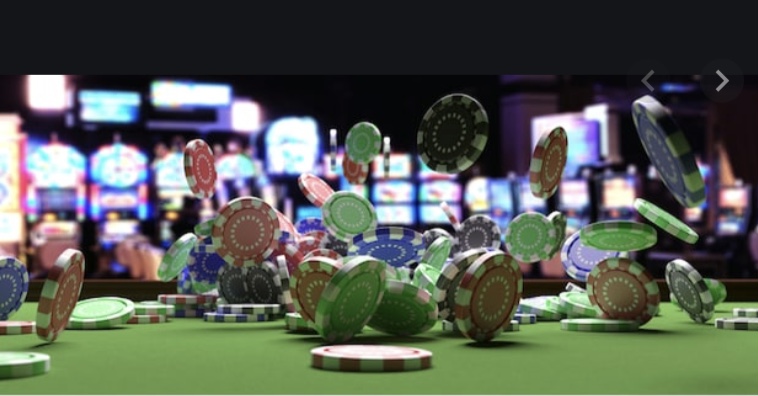 Back to reality for now. Still even at the levels I play, playing NL Hold'em is a good way to make an easy extra few dollars, even if it is tough to do at times for whatever reason, but a balance should be maintained between living life, working and grinding it out on the card table. How do we find this balance? I think the occasional break of a few days or weeks here and there can be a healthy thing and keeps you fresh, by allowing you to rest from the battle of the table. It also gives you room to think and reflect about how you've been playing overall and what aspects of your own game you can improve.
In my opinion, from a more thorough assessment of my own play during the past two months I would say having a sound pre flop strategy, more aggressive style and most importantly appropriate bankroll available are key elements of success. Experience comes from playing and confidence comes from a combination of playing well and getting the occasional moments of luck; although gambling rewards the aggressive players too. It's funny how when you have a healthy bankroll, the luck just seems to always head your way, while the opposite can also be true when you are struggling for pennies.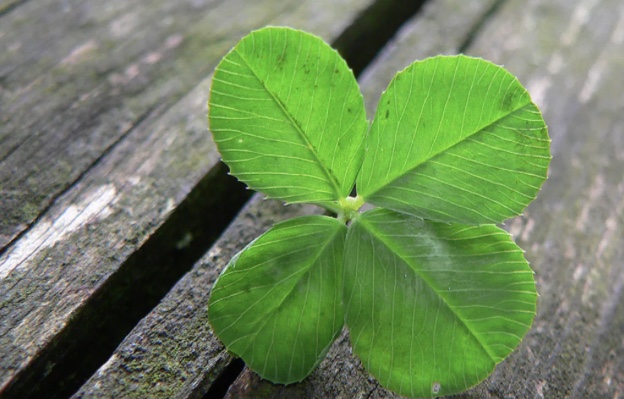 I've been keeping a loose eye on the grudge match between Daniel Negreanu v Doug Polk which began on the 4th of November. This is how the affairs are going;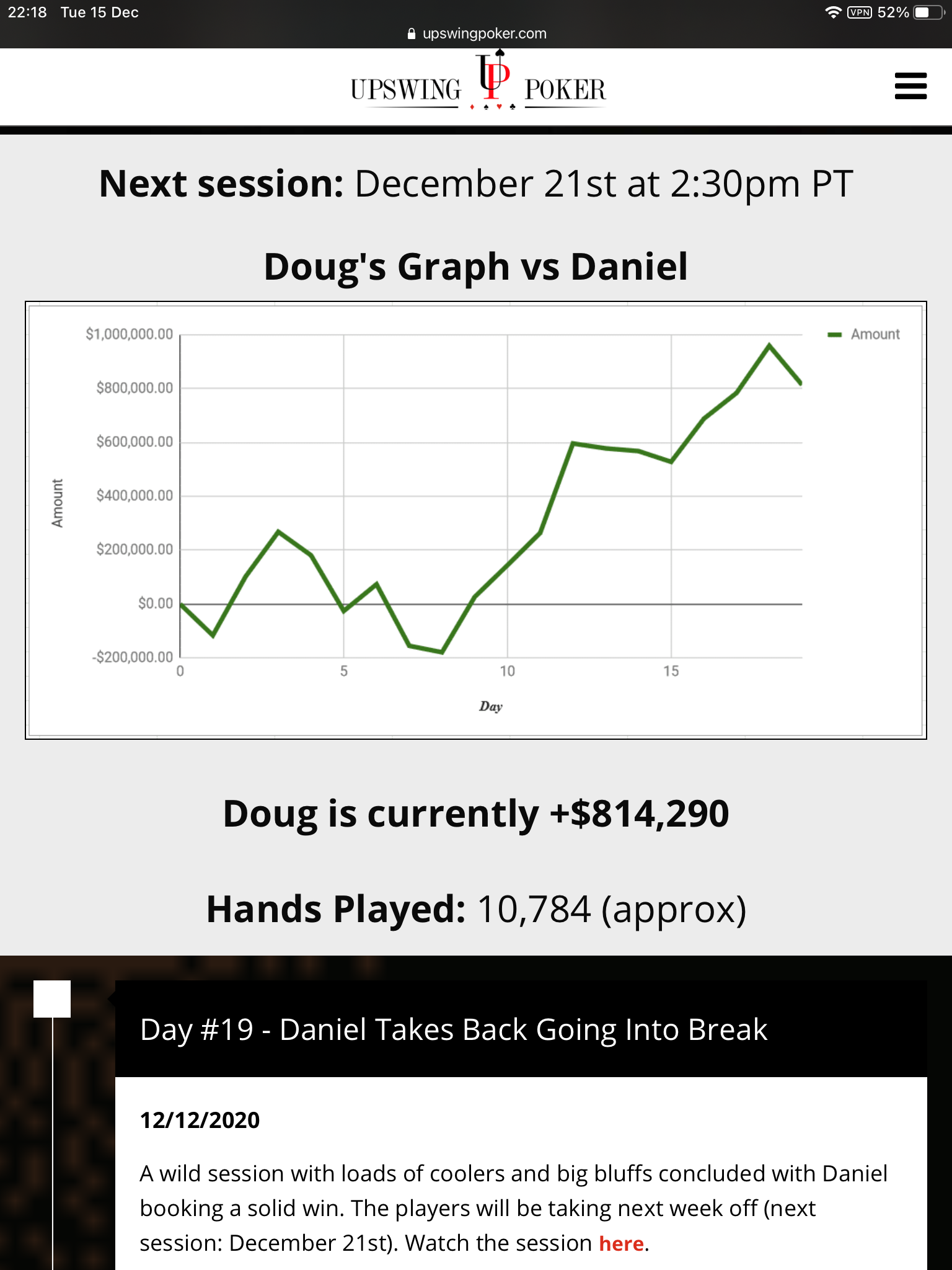 Has Negreanu bitten off more than he can chew playing against the infamous Polk? From time to time, I've been checking out some of the YouTube videos covering the contest. In the early stages it seemed Negreanu had the upper hand, but it is Polk who is running away with it, as you can see by the profit margins.
I watched Jonathan Little's assessment of Negreanu's play and he suggests that he made a big error by betting the turn with his third king which was outdrawn by a nine on the river which made Polk a full house with pocket nines. This pot came to about a cool $100,000. Anyway, this is a fascinating encounter I know has caught the attention of many interested in poker as these two professional players have had an ongoing feud for a number of years now.
Over and out. Thanks for reading!

I have been playing poker for about 15 years. I play online currently and I've played poker in casinos, card rooms, local games and with friends. I play NL hold'em tournaments and cash games and can also play Pot Limit Omaha, a game I also love.