Zoom Early Bird: get 3x reward points by playing Zoom at PokerStars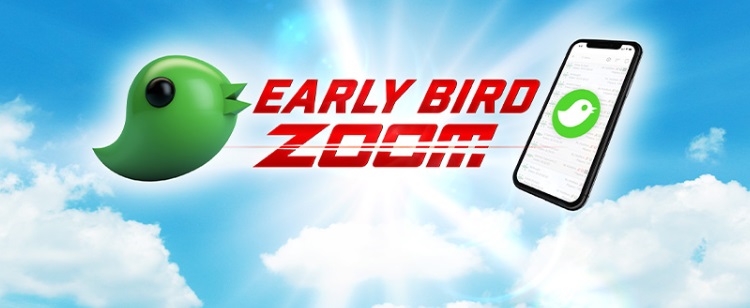 ​
On March 18, PokerStars launched a promotion for fans of fast poker. Its essence lies in the fact that the first players to act at the 6-max tables with limits up to $2,50 / $5 inclusive, will receive three times more Stars Rewards points, until more than 10 participants join the pool of the given limit, as well as during another 10 minutes after that.
That is, at any moment of the day when you notice that less than 10 players take part in Zoom at PokerStars (at limits of $2,50 / $5 and lower), then hurry up to join the table and get tripled loyalty points.
The promotion is called Zoom Early Bird at PokerStars.
Important details:
Play Zoom at PokerStars – NLH 6-Max and PLO 6-Max tables only.
Limits up to $2,50 / $5 (inclusive).
Full ring and heads-up tables are not suitable for the given promotion
Read also: PokerStars introduced Swap Holdem cash games
How does it work?
The first 10 players to start playing fast poker at 6-max tables (No Limit Hold'em or Omaha) with $2,50 / $5,00 blinds and lower, receive 3x Reward Points for beginning the game in the pool.
As long as there are less than 10 players in the game, each of them gets 3 bonus points without limitations in time.
Once the number of players reaches 10, they (the first 10 participants) will continue to receive Reward Points within another 10 minutes – these points will be tripled.
The offer is valid for all PokerStars players. You have to be registered in the Stars Rewards program in order to earn prize points.
As part of the promotion, players are awarded with three Stars Rewards points for every $0.01 in rake in the amount of up to 900 bonus points for $3 rake.
It's possible to exchange Stars Rewards points for PokerStars chests and receive bonuses in the form of cash, tournament tickets, StarsCoin or points for the next chest.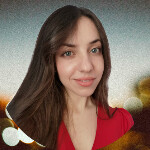 I've been working in the Cardmates team since 2018. Started playing poker the same way most people usually do – socially, with friends and fellow students. I adored those exciting poker nights but never thought my life would be connected with this game, even tangentially.