Poker Face Meaning & Definition

​
A poker face has an idiomatic meaning and refers to a completely emotionless and indifferent facial expression. Remaining calm during betting rounds is a potent weapon that helps confuse opponents and seize the pot, even having weak cards. Showing a straight face is vital when bluffing or holding a strong hand as well.
We explain the definition of the given term and tell you how to cultivate a cool and composed demeanour in any given situation at the offline table.
Poker Face Meaning Explained
In most cases, this term pertains to a specific look on a person's face that conceals their emotions and makes them unreadable. Also, poker players resort to this special mimic trick during the game to mislead their rivals. While bluffing, we aim to convince our opponents that we hold a strong hand, forcing them to surrender and fold their cards without reaching a showdown.
Regardless of the variation, be it Texas Holdem, Omaha or Stud poker, the principles of reading and using tells remain relevant and universally applicable.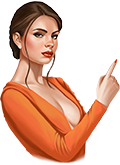 Important notice!
An impassive face is not the only tool for a poker player to avoid being "read." Even if you remain stoic, other tells like gestures, motions, words, actions, bet sizes, or timing can still reveal valuable information.

Anatomy of the Deadpan Look
Paul Ekman, an American psychologist and the prototype for Dr. Cal Lightman in "Lie to Me," highlights two ways to maintain external calm:
Modulating facial behaviour
The approach involves adjusting the intensity of the experienced emotion. For instance, express sadness instead of showing complete despair; or offer a slight smile in the corners of your mouth when you get feelings of excitement.
In this case, a person feigns false emotions. Substitution is much more challenging than modulation as it demands inner strength and a cool head. Not everyone can convincingly portray calmness when turmoil is raging inside. Falsification includes simulation (substitution of emotions) and neutralisation (indifference, acting as if there are no emotions).
Both methods are relevant in live poker, but you can start with the first one.
The key to external composure is finding inner tranquillity. Nuts in poker undoubtedly trigger emotions, but controlling one's state makes it much easier to make a good poker face.
Bluff in poker represents more than predicting rivals' reactions and potential outcomes of the hand – it also requires being convincing. A calm facial expression is especially effective in deceiving adversaries and leading them astray.
How to Keep a Straight Face
In real life, it is hard to maintain an emotionless look for a long time. Nobody is able to sit for a few hours in a row showing no emotions. Players often communicate at the table, exchange some phrases, even smile at each other and put on "an impenetrable mask" only at the right moment.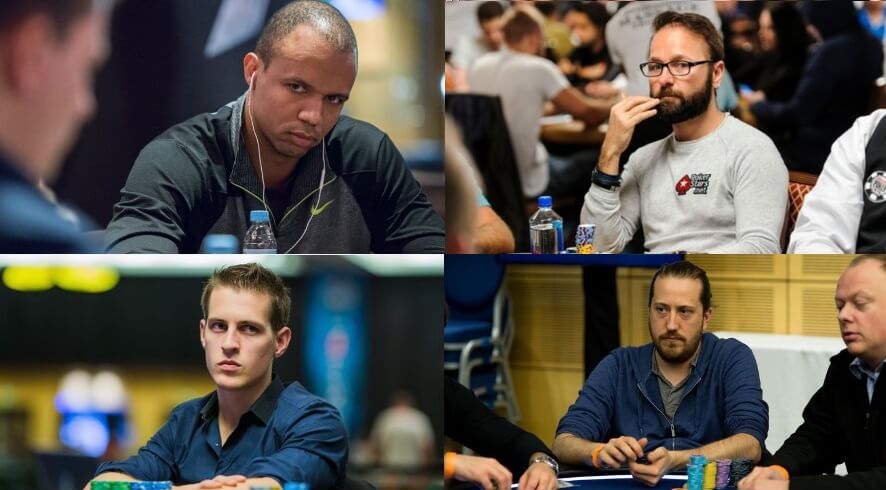 Those who do not know how to keep cool – try to hide their emotions by covering their faces with their hands, wearing sunglasses, hoods, caps, or even helmets and masks.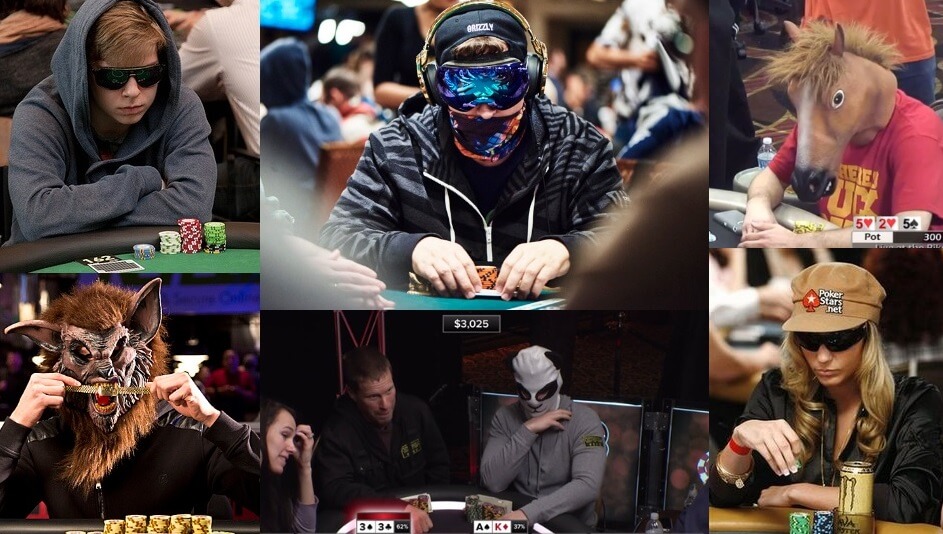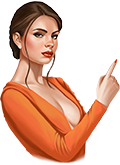 Did you know?
Pros Mike MacDonald and Phil Ivey are famous for their ability to keep cool at the poker table. These guys' facial tricks work successfully, and their adversaries simply can't believe their eyes at the showdown.

Some individuals don't resort to a straight face at all. Instead, they stick to the same wavelength throughout the entire game. For instance, they may be cheerful and smile regardless of their hand strength. Bluffing against such players can be as difficult as against those who maintain a cold and serious demeanour. The most noticeable emotions come from highly anxious participants and those who try but fail to keep their cool
Hints and tips from Nick Brancato
Professional player Nick Brancato (he starred in the 'All In: The Poker Movie') recommends developing a personal set of moves and literally "robotising" your behaviour at the table to become unreadable and unpredictable for opponents. Here are his main tips:
carefully plan how you look at your cards during the pre-flop stage and what actions should better accompany this process (how to cover cards – with a chip or cardholder, how to position your hands, leave one hand on the cards or both, etc.)
select a single motion for placing bets and organising your chips, and think of the speed of your gestures;
choose a specific position to sit at the table (lean on your elbows or sit back);
control how you place your hands and avoid touching your head and face unless necessary.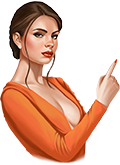 By the way
Frequently, "inborn poker face" is attributed to some celebrities who are known for their non-penetrative or simply unemotional facial features. For example, Chuck Norris' stone-cold countenance or Kristen Stewart, who weakly shows her emotions, are often cited as prime examples of a poker face.

Controlling Emotions at Online Tables
One of the main advantages and disadvantages of online poker is that players can't see each other. The only exception is tables with webcams. In this situation, you can practice showing your passionless and expressionless face. In other cases, no need to keep it (this habit often betrays online regs in live games).
Great poker rooms for beginners

GGPoker
1. Players must be aged 18 and above to participate in this promotion.
2. Welcome Bonus and Honeymoon promotion for new players only over a limited period .
3. Welcome Bonus only available to new players that make an initial deposit. The minimum deposit necessary to obtain a matched bonus is $10, or if a player chooses the $100 in rewards the minimum deposit necessary is $20.
4. $50 Free Play offer made up of $52.50 in free All-In Or Fold SNG tickets from Welcome Bonus and $2.50 in free tickets from Daily Freebie.
5. Free tickets automatically credited to eligible players' accounts over a six day period.
6. A 100% matched deposit bonus worth a maximum of $600 can be claimed by players selecting 'Match Bonus' when making their first deposit(s) over a limited period.
7. Bonus cash is released at a rate of $1 for every $5 paid in net rake/tournament fees.

GGPoker standard rules apply. Play responsibly. www.begambleaware.org.

A

Available for players from your country

888poker
The following are the terms and conditions of the "£20 Bonus Package Promotion" (the "Promotion") for www.888poker.com (the "Site"). The Promotion is organized by 888 UK Limited.

This Promotion is an ongoing Promotion, currently without an end date, we will provide reasonable notice of when the Promotion is to come to an end (the "Promotion Period").
888poker may cancel, modify or suspend the promotion, and any of the bonuses or benefits offered hereunder, where required for security reasons, to comply with applicable law or regulation, due to abuse or otherwise where the promotion is not capable of being conducted as specified as a result of exceptional circumstances. Other than where necessary to prevent fraud or other similar unlawful behavior, any such modification, suspension or cancellation will not apply to you if you have already opted into the promotion, made a deposit in expectation of receipt of a bonus or other benefits offered, and/or commenced play in relation to the promotion, bonus or special offer prior to the date of the communication of the modification, suspension or cancellation.
No-one under the age of 18 may participate in the Promotion and the Promotion is only available to eligible members located in the UK.
You may be asked at any stage to provide us with a proof of age and/or identity.
You may only enter this Promotion once.
For security and verification purposes, we reserve the right to limit participation in this Promotion to: (i) one per household; (ii) one per computer terminal; or (iii) one per mobile device.
During their engagement period and for a period of 24 months thereafter, none of our officers, directors, employees, consultants or agents or any other company within our group of companies or our suppliers, vendors or white label partners are permitted to participate in the Promotion, nor is any supplier or vendor. This restriction also applies to relatives of such persons and for this purpose 'relative' means any of a spouse, partner, parent, child or sibling.
If you have a pending message on the Site's cashier regarding your recent gaming activity, we reserve the right to revoke your eligibility to participate and/or continue to participate in this promotion. In such event, any bonus and/or other benefit which you have received and/or are eligible to receive under this promotion, shall be forfeited by you.
The Promotion is a new registration offer with the Site and completely replaces any similar registration offer with the Site.
All bonuses and promotional offers, and any winnings generated through the wagering of either of the aforesaid, will be cancelled at withdrawal if any of the applicable conditions have not been met in full.
You hereby agree to these terms and conditions which govern the Promotion, along with the "User Agreement" which includes but is not limited to the "Bonus Policy".
Withdrawing funds your deposit balance (otherwise known as "Transaction Balance" in our Withdrawal Policy) is available for withdrawal at any time. General withdrawal terms apply, for further info see our Withdrawal Policy.
In order to meet the applicable wagering requirement, no real money shall be deemed to contribute (in full or in part) to the wagering requirement, unless otherwise specified by us.
Available funds will always be used before Restricted Funds (to include Money transferred) and the balance of both will be displayed in your My Account
Promotion

You may only participate in the Promotion, if you have not previously registered with the Site. If you benefit from this Promotion you will not be eligible to benefit from any other first deposit bonus or first deposit offer with the Site. If you have benefited from another first deposit offer with the Site you are not eligible to benefit from this Promotion.
You may not combine this registration offer with any other type of registration offer provided by the Site.
In order to be eligible and receive the Tournament Tickets (as defined below) granted under the Promotion, during the Promotion Period: (i) you must either download the 888poker client on PC or mobile application or click 'Instant Play' on the English non-download version of the Site; (ii) open a new user account with the Site; and (iii) verify his/her e-mail address by clicking on a link within the e-mail body or by SMS to the phone number entered within 14 days of the Site sending the email to you, otherwise the bonus offer will expire and you shall forfeit the bonus offer.".
Under the terms of this Promotion, eligible players will be entitled to receive £20 worth bonus (granted in USD at equivalent value of USD 25 in accordance with the Exchange Rate as defined in the User Agreement referenced above) that will be given as Tournament Tickets, according to the following allocation: 50 tickets of $0.1buy-in and 20 tickets of $1 buy-in.
Once claimed, Tournament Tickets will be granted in batches as follows:
First batch worth $5 (10 tickets of $0.1buy-in and 4 tickets of $1buy in) will be granted following your fulfilment of point 3 above.
Second batch worth $10 (20 tickets of $0.1buy-in and 8 tickets of $1buy in) will be granted 3 days after the bonus was claimed.
Third batch worth $10 (20 tickets of $0.1buy-in and 8 tickets of $1buy in) will be granted 7 days after the bonus was claimed.
If you don't use the Tournament Tickets granted under the Promotion within 24 hours of being credited to your account, such Tournament Tickets shall expire and you shall forfeit each of such Tournament Tickets.
Tournament Tickets
A Tournament Ticket possesses a fixed value and may only be used in tournaments that have a buy-in equal to that of the value of the Tournament Ticket. For the avoidance of doubt, Tournament Tickets may not be used as a buy-in for a tournament where the buy-in is less than the value of a Tournament Ticket.
A Tournament Ticket can't be used by a player to re-buy chips or to add chips to his/her stack during a tournament.
Tournament Tickets may not be: (i) exchanged or converted into cash; (ii) joined together to create a higher value ticket; or (iii) transferred by a player to another player.
For further terms and conditions in relation to the use of Tournament Tickets, please see our Bonus Policy.

A

Available for players from your country

PokerStars
100% First Deposit Bonus
Make your first-ever real money deposit using the bonus code 'STARS600', and we will give you a 100% bonus up to $600. To claim the full value of the bonus, you can make up to three qualifying deposits in 60 days.
Alternatively, deposit using code 'THIRTY' and claim $30 of free play.
How the 100% First Deposit Bonus works
Once you've made your deposit, you need to earn redemption points by playing real money games. Unless stated otherwise, you will earn 5 redemption points for every USD $1 you pay in rake or tournament fees (6.5 points per £1, 4 points per CAD $1, or 5.5 points per EUR €1).
Every time you reach 180 redemption points we'll credit your Stars Account with $10 cash. You have four months after each qualifying deposit to earn all the redemption points needed to release your bonus.
You may only take advantage of one of our first deposit offers, but may be eligible for further deposit bonuses open to existing players. You can view any bonuses you have, alongside information on expiry dates, redemption point requirements and more, under the 'My Stars' menu.
Please note that redemption points will not be earned at pot-limit or no-limit tables with blinds of $5/$10 or higher, 8-game tables with stakes of $20/$40 or higher, or other limit games with stakes of $20/$40 or higher.

B

Not available for players from your country
As a rule, players try to keep cool in two cases – either when they are bluffing or have nuts. But it more often happens in the first case.Staying composed and managing overwhelming emotions is valuable for outsmarting adversaries and taking correct decisions. With a clear mind, making accurate choices becomes much easier. We believe that practice makes perfect.
FAQ
This term refers to an impassive look on a player's face, making it impossible to determine what they're feeling at the moment.

🙈 What is another word for poker face?
As an alternative, people frequently use such terms as "straight face" or "deadpan look".

💪 How do you act the poker face?
Showing an emotionless look results from diligent work in controlling one's emotions. To seem indifferent, you shouldn't suppress active facial movements that might reveal your true feelings and make minimum gestures.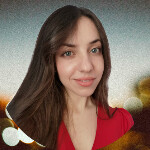 I've been working in the Cardmates team since 2018. Started playing poker the same way most people usually do – socially, with friends and fellow students. I adored those exciting poker nights but never thought my life would be connected with this game, even tangentially.